On the last Thursday of every month we celebrate the tourism sector across social media using #MyTourismJob. This month, Deirdre Wells, Chief Executive of UKinbound shares why she is passionate about her role in the tourism sector. 
We all love a good holiday and there is oodles of research which confirms that not only is it good for your personal well-being but also serves to reinforce family connections, has a positive impact on your blood pressure and can lower your cholesterol. So throw away your margarine and buy a sun-hat! It's official – holidays are good for your health.
This is something which those of us who are fortunate enough to work in the travel industry have known for some time.   We have also known that tourism is not only good for our personal health and well-being, but good for the health of the economy too. Tourism is big business generating just under £127 billion for the UK economy which is 9% of GDP and employing over 3 million people.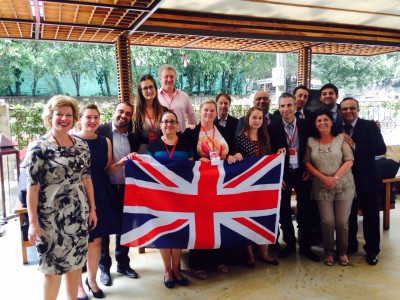 Tourism is a dynamic and fast-moving industry and I have been fortunate to work in this vibrant sector for nearly 6 years. I started my tourism career from the policy angle, as Head of Tourism at DCMS, and was well aware of the importance of attracting inbound visitors, and much needed revenue, to the UK, at a time when the country was emerging from the doldrums of the post-crash recession.  I had dabbled in the "tourism economy" before – through my involvement in key events such as the Millennium Dome, Liverpool 08 and latterly the Olympics. So I knew well the power of events to get UKplc noticed.
A key element to driving consumer demand is, of course, advertising, and I was fortunate to be involved in one of the biggest advertising campaigns the Government has ever run – the GREAT campaign. For the first time, this harnessed the weight of the Government's diplomatic, trade and tourism machine behind a simple and consistent concept: that the UK is a GREAT place to work, invest, and visit.
For the last 2 years I have been viewing tourism from the other end of the lens, running a trade association for inbound operators, called UKinbound. It's been fascinating to see what I like to call "the business end of tourism" – supporting businesses involved in inbound tourism, be it hoteliers, retailers, attractions or tour operators, working together to develop dynamic itineraries for our visitors.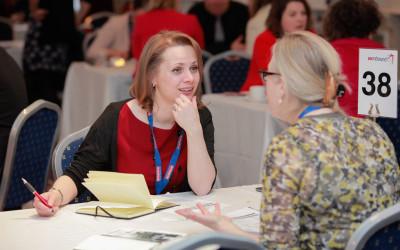 Tourism is all about relationships, and it is interesting to observe that in an age of email and twitter, most of our business is sealed with a handshake.   The face to face meeting is key. It is a bubbly, vibrant industry, with the personalities to match. Many of those who are at the top of their game in the industry started at the bottom – as tour guides or hotel receptionists – and their meteoric rise to CEO or MD is impressive.   There is a good gender balance, although there are issues with flexible working, which can make progression difficult for women in some spheres, e.g. hotel management. But with working collaboratively and partnerships often seen as skills at which many women excel – no wonder that this is an industry which punches above its weight where women on boards are concerned.
As for me, well those who know me know that talking to people is something of a default setting of mine – so introducing members to each other and making connections is no hardship. Add to that my personal and professional belief in the power of holidays and you have the dream job!