Our Civil Society represents the best of us. From supporting the most vulnerable and disadvantaged, to the work of community groups, charities and businesses that are committed to social good, the work of the civil society is woven into the fabric of our society. From the community group helping people who are experiencing loneliness to young people getting involved in social action, civil society is about people and organisations who improve lives in our communities, independent of government. 
Continuing a conversation
I feel immensely proud to have been a part of civil society for many years. As Minister for Civil Society, I've recently been around the country, hearing from a range of organisations across the sector (including over 70 amazing charities, social enterprises, businesses and social investors) about your work supporting our civil society strategy and discussing how we can further focus our shared priorities for the future.
Have your say
I want to ensure everyone has the chance to have their say and be a part of these discussions. And that's why alongside the roundtable meetings I've been hosting, I'm inviting your ideas, questions and comments to help inform an online discussion in which I'll be joined by an expert panel, representing people and groups from across our civil society.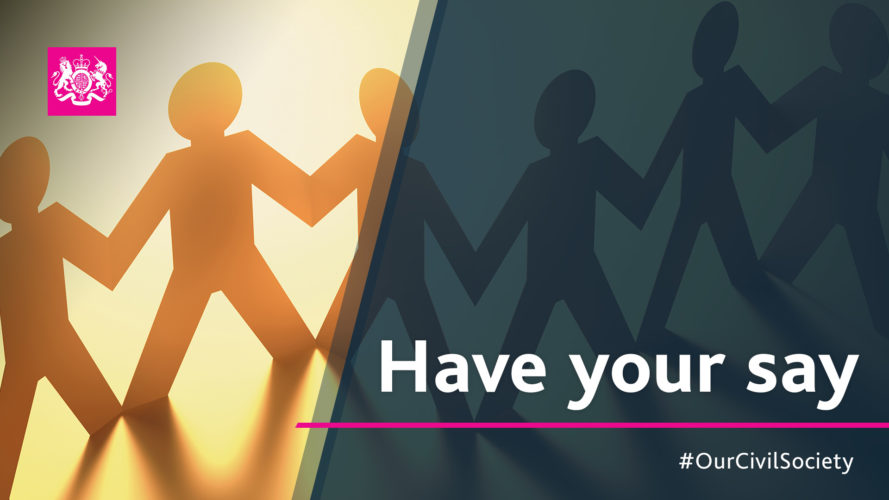 The main themes for discussion will be:
How can we build stronger connections between people and their sense of belonging to the places they live?

How can we ensure every young person can access a range of activities and opportunities to help them fulfil their potential?

How can we better support the social sector, in particular through effective commissioning and funding? 
How to get involved and have your say
To get involved all you have to do is tweet your ideas, comments and questions in response to these themes alongside the hashtag #OurCivilSociety on your social media channels, or post them as replies to this blog. We'll be monitoring your replies to inform the discussion with the panel, which will be live streamed on DCMS's Facebook wall at www.facebook.com/dcmsgovuk
Meet the panel
To help inform the discussion, the panel members are drawn from across the Civil Society Sector to represent a range of perspectives and include:
Hera Hussein – Founder of CHAYN volunteer network
Iona Lawrence – Carers Family, Jo Cox Foundation and Safe Passage
Ruth Breidenbach‑Roe​ -Policy Manager, Locality
Peter Olawaye – Trustee at LEAPCC
Jordan Aloye –  Community football coach
Please do spread the word and get involved. I'm really looking forward to hearing about what matters to you and how we can continue to build on the work of our civil society strategy.