2015 has been a rollercoaster of a year for sport. We've experienced some dizzying highs, with triumphs at the Ashes, the Davis Cup team and the Tour de France.
There have been gold medal wins for Jess Ennis, Mo Farah and Greg Rutherford and Lewis Hamilton has been crowned F1 champion once again.
But as well as the highs, there have been some almighty lows.
Integrity in sport is something that has particularly been called into question during 2015, with corruption at FIFA, questions surrounding the IAAF under former President Lamine Diack and systematic doping of Russian athletes dominating the headlines.
And although UK Anti-Doping (UKAD) has a great reputation for tackling doping in sport on home shores, we mustn't be complacent. That's why, in last month's comprehensive spending review we increased funding for UKAD by 8 per cent, with its budget set at over £5 million a year. Government will also work with UKAD to widen its education work so that a strong clean sport message is promoted at all levels of sport from the grassroots upwards.
With FIFA imposing bans on a number of its former bigwigs, I am hopeful that this is the start of genuine reform at the world governing body. But there's a long way to go if we are going to restore faith at the highest level of the game that I and so many others around the world love.
Despite the negatives that have plagued 2015 there have been some real triumphs and it's been the year where the groundwork for needed reform in some quarters of the sports world has begun.
This was also the year that I, as the new Sports Minister, launched a brand new strategy for sport – Sporting Future: A New Strategy For An Active Nation.
The first of its kind in over a decade, I want this strategy to do what it says on the tin – to get more people active and secure a sporting future for us all.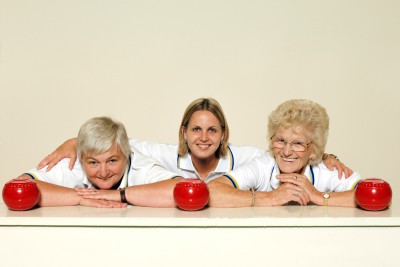 This means a more unified approach from government, investing in sport where we see proven results and doing everything we can to ensure sport's reputation is upheld.
There's no denying that we're a nation that loves its sport. I see it everywhere I go – from in the stands at White Hart Lane, to the muddy rugby pitches across the road.
But I want more. I want everyone to be active, I want sport to become part of this country's DNA, not just a hobby.
As we prepare to welcome in 2016, there will be some major sporting events to get excited about. There's the European football championships in June, which will showcase the talents of our home nations – England, Wales, Northern Ireland and the Republic of Ireland, and then the Rio Olympic and Paralympic Games in August.
On both international and domestic platforms, success is a positive thing in two respects. First and foremost, the more our teams and athletes win, the better the nation feels. Alongside sporting triumphs often sits economic success as well, whether that is through tickets sold or tourists attracted.
Our athletes also inspire whole new generations – whether that's young girls who have taken up football after seeing the fantastic England Women's team in the World Cup or the Games Maker from the London 2012 Paralympics who, having got the volunteering bug, now helps out at their local Parkrun.
Therefore we must do all we can to help maintain our world class performances.
UK Sport has proven successful in working with sports to deliver Olympic and Paralympic triumphs thanks to a combination of excellent coaching, support staff and facilities.
That's why Government has extended the commitment made by the Prime Minister in 2012 to guarantee funding for Team GB and Paralympics GB at Rio 2016, by increasing central government funding to elite sport to build on the success of London 2012 right the way through to Tokyo 2020.
As a nation, we all have the same ambition – we want to see our athletes succeed, we want to win.
Ahead of the Rio Games the British public will be able to get out there and support some of our Olympic hopefuls on home soil too as the UK stages more world-class sporting events. There is the World Track Cycling Championships in London at the end of February, World Half Marathon Championships in Cardiff in March and the BMX Supercross World Cup in Manchester in April.
​In ​ May we​ will see the European Swimming Championships at the Olympic Park and the European Archery Championships in Nottingham ,​ while in June we are hosting the World Triathlon Series in Leeds and the Women's Hockey Champions Trophy in London.
All these events are backed with public funding, as part of UK Sport's 'Every Road to Rio' series, and will help grow local economies where they are held. So get your Team GB T-shirts, flags and banners out once more and go and support our athletes in their final preparations for Rio.
With a new strategy for sport, reform underway and some huge sporting highlights on the horizon, 2016 looks set to be a very good year.  I for one can't wait.