It's likely that your brain automatically brings up images of the trenches on the Western Front when I ask you to think about the First World War. But I always go straight to the North Sea, where my grandfather battled the German fleet on 31 May 1916 in one of the war's most brutal conflicts.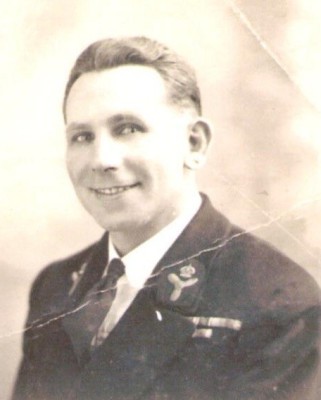 Charles Reginald Clyde Turner was just 20 years old when he served on HMS Malaya during the Battle of Jutland. Like many veterans, he didn't like talking about his experience but as a child I would hang on his every word about war at sea. He used to say that he would never forget the bravery of the young men who served alongside him, and the real sense of loss he lived with afterwards.
With 100,000 sailors the Battle of Jutland was the First World War's largest naval engagement, culminating in over 6,000 Royal Navy and 2,500 German sailors losing their lives in just two days. Above all else, he said he would always remember the lingering smell of death that clung to his nostrils long after the battle had ended.
I was lucky enough to have a grandfather who survived the battle, but there were many young men who left their families behind, never to return. That is why we want descendants of these heroic men to be at the heart of the 100th anniversary commemorations for Jutland in Orkney in May 2016. It will be a real honour to join other relatives to pay tribute to the memory and sacrifice of all those who braved the treacherous waters at Jutland 100 years ago.
David Evennett is the MP for Bexleyheath and Crayford and will be the Acting Minister for First World War Commemorations
To attend the Battle of Jutland commemorations, please apply here.