Newcastle-Gateshead is one of four locations shortlisted to host the Great Exhibition of the North in 2018. David Whetstone shares what he loves about its heritage, history and culture.
To many people in Newcastle and Gateshead, the other shortlisted contenders to host the Great Exhibition of the North are actually in the South. You'll travel southerly or south-westerly to reach them although the transport links are far quicker than some would have you believe.
I'm not from Newcastle or Gateshead but I've lived in the former for 35 years and well remember stepping off the train at Central Station for the first time.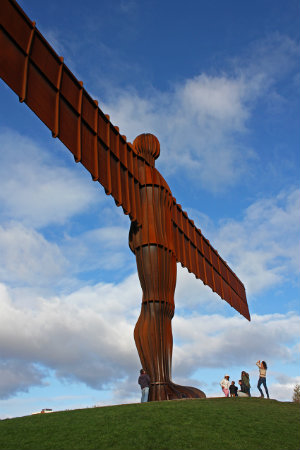 My motive in travelling here was to meet a friend but I remember the spine-tingling sensation as I stepped beneath John Dobson's stunning portico and into a city that seemed alive.
That was in the dark days, long before The Angel of the North spread its wings audaciously on former pithead baths in Gateshead, heralding a transformation that would see more then £200m invested in a portfolio of stunning new cultural buildings.
That 'dark' is meant literally.
Some of Newcastle's fabulous buildings – including Grey Street (the best in the UK, according to a BBC Radio 4 poll, and better than Regent Street according to poet John Betjeman) – were swarthy with the legacy of King Coal.
The old buildings are clean now. One of the pleasures delivered by this new century and the endeavour and receptiveness of North East people is a built environment equal to Tyneside's natural assets.
NewcastleGateshead is a place of gradients, viewpoints and fabulous walks. It's a walkable city. The Tyne Gorge and the bridges over the river create a natural arena (beloved of the TV cameras that gather for the Great North Run) but just a short journey away are wonders like Hadrian's Wall,Durham Cathedral and the beaches and castles of Northumberland.
Pioneering spirit
Whether born in this part of the world or an incomer like me, people love it. Many students who come to study now stay, responding to the city's newfound sense of confidence and ambition.
No wonder hotels have sprung up, world class art facilities like Sage Gateshead and BALTIC more than match the best of London, Berlin and New York and the weekend streets are alive with mini-breakers.
NewcastleGateshead is a place to party but also to tread in the footsteps of railway pioneer George Stephenson (his Rocket was built here) or Joseph Swan (his light bulb was demonstrated in the wonderful, venerable Lit & Phil). Their innovative spirit remains. I came and stayed. Who wouldn't?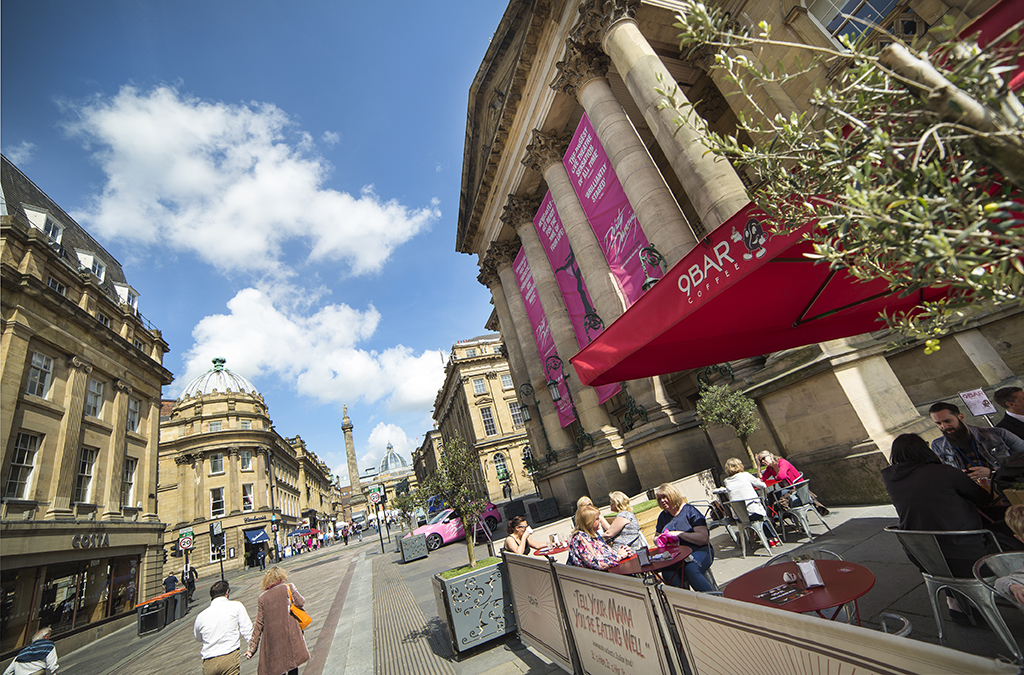 David Whetstone is an award-winning arts & culture writer for The Journal (Newcastle's daily newspaper) and edits Culture Magazine.
Find out more about the Great Exhibition of the North showcase.
See images and messages shared on the #GreatNorthExpo2018 Pinterest board.
The sun shines on NewcastleGateshead's focus for Great North Expo 2018