Sheffield is on the edge of a real cultural renaissance and Revolution. At Urban Splash we have seen this happen in other cities, e.g. Liverpool in 2008 with Capital of Culture, Manchester with MIF. Often it is "Grand Projects" which provide the catalytic lift off – this could be such an opportunity for Sheffield. We have already seen a huge artistic surge and wealth of support for the dozens of art projects we have helped deliver at Park Hill, so know the grass roots support is there. Hosting the Great Exhibition of the North could be transformational for Sheffield.
It's about attitude & personality as well as ability.
In the last decade we have been progressing our biggest urban regeneration project at Park Hill in Sheffield. Perched on one of the city's famous hills overlooking the city centre and railway station, I have seen the city grow – not only in terms of building projects and developments but also in confidence and ambition.

The current Year of Making festival runs until March 2017 and celebrates all forms of making in the city and region – from traditional and advanced manufacturing and specialist steels to award-winning theatre, international art and design, ground-breaking research and world class talent. This seems a suitable foundation along with the city's capability to deliver a suite of other festivals including the current Off the Shelf Literature Festival, now in its 25th year, to host an exhibition that shows off the North's achievements to the world.
At Urban Splash we have had to possess tenacity and audaciousness to deliver some of the projects we have done to date. Sheffield clearly has these attributes – gritting its teeth and getting on despite some set-backs. I am aware of the ascendancy of the creative industries in the city but also of the more underground activity that gives Sheffield that independence and authenticity. This creative quality glows through, potentially giving what Great Exhibition of the North also needs, and that is to be able to energise and inspire visitors and to demonstrate the passion as well as the fun. The ability to show the unexpected, or the small example that speaks volumes.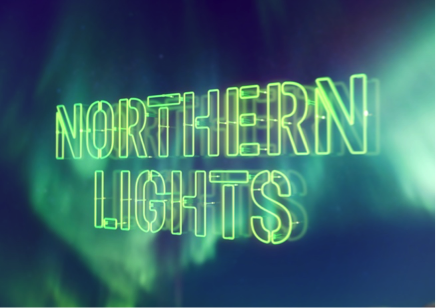 My hometown is Manchester and a city I love to call home. The Great Exhibition of the North gives all of the northern cities one great opportunity and chance for the summer of 2018 to become one – one city called The North.
No it's not about the north south divide, it's about reminding and demonstrating the contribution this part of the England can offer the UK and its global ambition.
The North has a great sense of humour, and the exhibition must reflect this as well as entertain and inform.
I believe the language and personality of Sheffield is one well suited to the challenge and opportunity the Great Exhibition of the North provides.