After welcoming Tourism Minister Tracey Crouch to Plymouth, Destination Plymouth's Amanda Lumley takes us behind the scenes to share preparations to mark the 400th anniversary of the sailing of the iconic Mayflower.
From Holland to Boston, the world will be commemorating the Mayflower Pilgrim's historic and perilous journey across the Atlantic to the New World in 1620.
Plymouth is leading a national partnership of eleven locations across England, all united in their ambitions for an internationally significant commemoration with various activity from new tourism itineraries and education programmes, to volunteering schemes and joint scientific and business projects.
Tourism supports over 7,000 jobs in Plymouth and brings over £316 million into the local economy each year. It's estimated we'll see more than 1.4 million extra visitors during the commemoration year.
Tourist treasures
At the centre of our plans to mark the Mayflower's anniversary is an ambitious new national heritage trail between the national partnership towns and cities that have historic links to the Mayflower's story.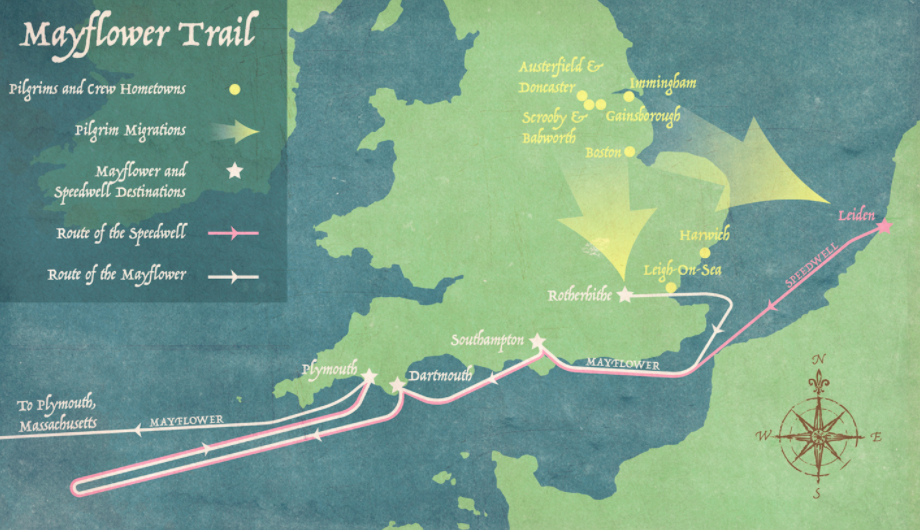 Plymouth projects already unveiled include renovations to historic city buildings; a world class Mayflower monument; a history trail journeying back to the 16th Century and a new History Centre.
Other ideas include major music events on the Hoe, a 'Mayflower Muster' display involving the US, UK and Dutch Navy forces, major theatrical events and public art commissions.
You can find out more about our plans to mark this icon or nautical heritage, launching in 2020 on our website at http://www.mayflower400uk.com/