I had no clue what was meant by the term 'Passchendaele' before I volunteered to support the commemorations in Belgium with National Citizen Service. All I knew was that it was linked to The First Wold War and had something to do with Belgium. I had been to Ypres before, and visited many of the memorials, yet I was still quite oblivious to the true magnitude of the events 100 years ago. That all changed as I began the research tasks which were part of my preparation for volunteering at the Centenary events.

Importance of remembrance
From my research, I learned all about the history of the 3rd Battle of Ypres, and how this was just one event on the much fought over Ypres Salient. What really struck me is how the Battle of Passchendaele was so significant for people at the time, that they felt the need to formalise the way soldiers were being buried and remembered.
There were at least half a million casualties from both sides – along with tens of thousands of people who were never found or identified. This tragedy led to the creation of the Commonwealth War Graves Commission (CWGC), and the construction of the Menin Gate and Tyne Cot cemetery,where all those who fought are remembered.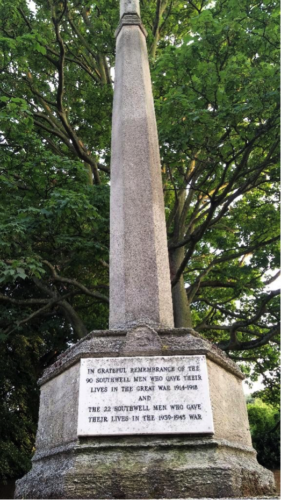 Uncovering people's stories
Furthermore, I did a substantial amount of research into the lives and experiences of individual soldiers who died during the battle of Passchendaele. For example, I learned all about the famous Irish poet Francis Ledwidge and I also discovered the stories of soldiers much closer to home, such as Percy Taylor and Harry Willis (from Manchester and Nottingham, respectively).
Doing this research made me much more aware of the importance of this event and how significant my role as a volunteer will be.