For centuries church buildings have played a pivotal role in our communities and remain at the heart of villages, towns and cities across the country. In leading the review into church sustainability, it has been my task to consider the best way to assure the future of these historic buildings.  
There are 16,000 parish churches across England, 12,200 of them are nationally recognised as being of outstanding architectural and historic interest. They are places of celebration, commemoration and community gathering; places of sanctuary and worship, and a resource for people of all faiths and none.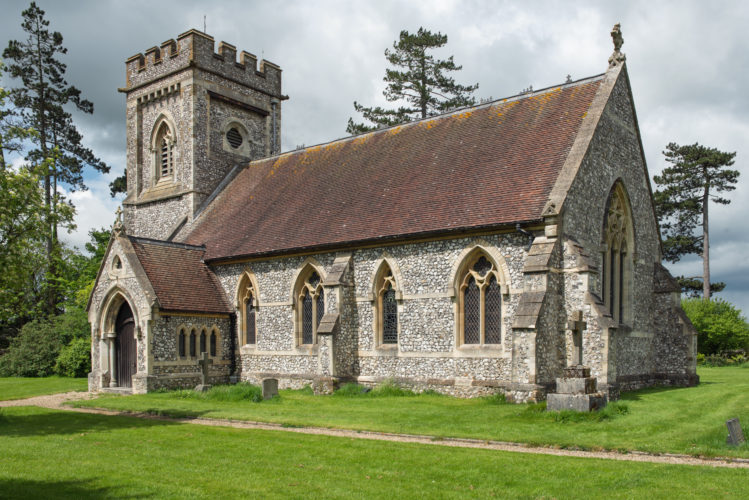 But maintaining these buildings, of which many were constructed using traditional skills and materials, presents a significant challenge. And despite the best efforts of dedicated volunteers and churchwardens, it can be difficult to keep them in a state of good repair
Preparing for the future
Our review has considered how church buildings can become more sustainable – ensuring that maintenance and repairs are undertaken in a timely way and funded, as far as possible, by the congregation or the Parochial Church Council. We also want to help churches and congregations generate additional income sources to fund these repairs.
It has been my privilege to hear from a wide range of voices on how best to do this. We received almost 6,000 responses to the online consultation and I have been deeply impressed by the extraordinary commitment of volunteers and churchwardens who work tirelessly to keep these buildings accessible and in use.
I have also seen first hand some of the excellent work that is already underway in parishes around the country. Malmesbury Abbey in Wiltshire is a vibrant community hub hosting events and concerts, running a cafe and playgroup, and even transforming into a skate park every February half-term.
St Leonard's Church, in Yarpole, Herefordshire, is another fantastic example of a church that is put to good community use. As a venue, it is available to hire for exercise classes and other events, it also has a cafe village shop and Post Office within it. We want to encourage more churches to offer these types of services to their communities.
Supporting change
Significant change on a national scale cannot be achieved overnight. This is why we have proposed a transitional programme of change and investment, during which congregations can be supported to open up their church buildings for their wider communities to use while  introducing more strategic oversight of maintenance and repair works. We also want a series of pilots projects to be rolled out in urban and rural areas to test these recommendations.
I believe this strategy will give church buildings greater financial independence and help to conserve them for future generations to enjoy.