In August 2018, students from many of the nations which fought at the Battle of Amiens in 1918 – Australia, Canada, France, UK and USA – are coming together to commemorate the battle and as a symbol of international reconciliation.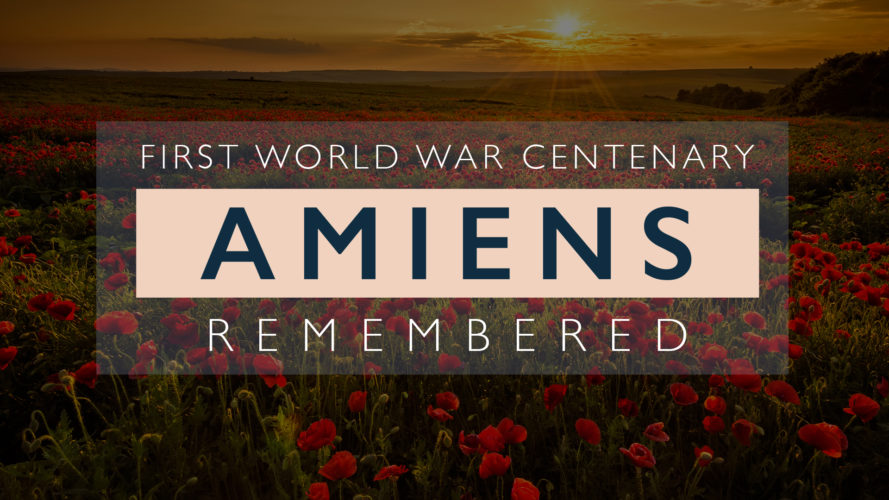 The programme, developed by UCL Institute of Education in partnership with the Department for Digital, Culture, Media and Sport will deliver an engaging and thought-provoking educational battlefield tour looking at the events which led to Amiens in 1918 and what then followed, based on an enquiry-based approach.
In addition to the tour, a series of podcasts has been commissioned. Two of these feature Professor Sir Hew Strachan and look at the events surround the battle fought in August 1918. A third podcast entitled 'From Amiens to Armistice – a General reflects' uses the diary of General Sir Henry Rawlinson to look at the events which led to the armistice in November 1918.
Further podcasts will be recorded on the tour featuring the students own research on their own nations role in the Battle of Amiens.
Further information
Follow Simon on Twitter at @WW1_Education 
Explore our interactive 360° below to discover more about Amiens and the role it played in the First World War