Fields of Battle, Lands of Peace and Reconciliation 2018 is the last in a series of exhibitions which have been held during the centenary period of the First World War and which is now the most widely viewed international exhibition about the conflict.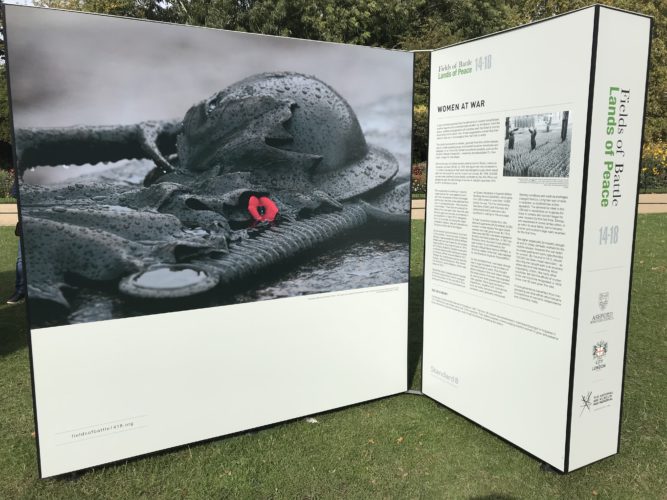 These exhibitions
, consisting of photographs of the landscapes of the conflict as they are today, have all been mounted as outdoor displays to enable the greatest ease of access for the public who would probably not attend such an event in a museum. The project was conceived by myself in conjunction with the late Prof. Richard Holmes with the intention of presenting the First World War in a different manner. Thus the theme is based on the beauty of the modern landscapes of the war with the message that time and nature can heal the scars of war.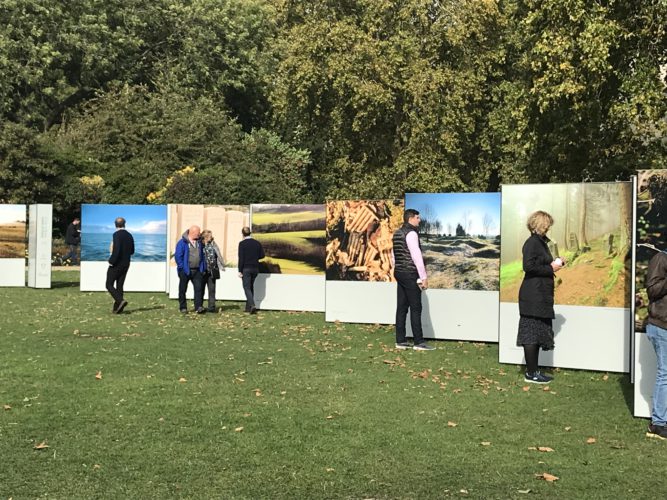 International reach
The first public display in 2014 was hosted by the French Senat in Les Jardins du Luxembourg and then it was presented in St. James's Park. Subsequently, exhibitions have been mounted in 19 cities in nine countries and viewed by over ten million people. It has won recognition as a unique international project which combines art and history to explain the events of the conflict. As such it has won the support of the American, Belgian, French, Irish and Turkish governments and the especial 'Doughboys' exhibition currently on a five city tour of the USA is sponsored by the U. S. National WWI Museum and Memorial.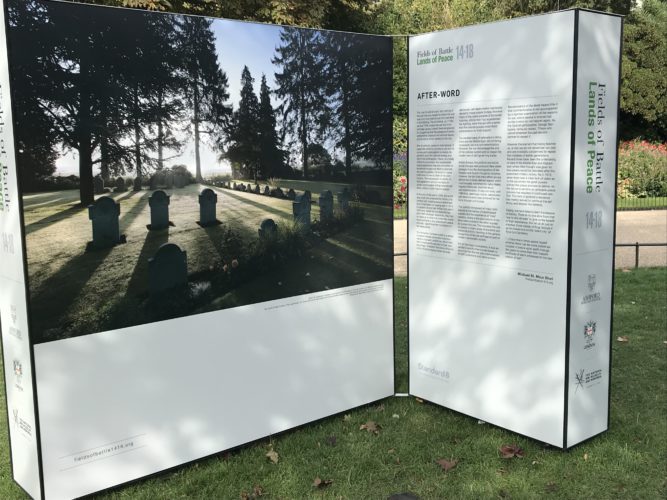 In 2016, the especial
SOMME100
was the first ever photographic exhibition to be mounted in the City of London Guildhall Yard and an associated exhibition on 'Verdun' was the only event held in the U.K. to mark the French battle of Verdun.
SOMME100
was subsequently mounted in Belfast and Dublin (it was opened by the then Minister for Foreign Affairs) as part of an inter-governmental cross-border reconciliation project and its success can be judged from the fact that Dublin requested the display be extended by three months.
Visit the exhibition
Fields of Battle, Lands of Peace and Reconciliation 2018 is currently on display in St. James's Park, London, by kind permission of The Royal Parks.  See more t
our dates for the exhibition
.