King is unique in the world of mobile gaming. We create games for one of the most diverse audiences in the industry, with 272 million monthly active players – one of the biggest casual gaming communities in the world.
We are involved in creating some of the biggest mobile games on the planet. Candy Crush Saga has remained in the Top 10 grossing mobile games in the US since its launch nearly seven years ago. We also created one of the biggest games properties ever conceived and launched in the UK. Farm Heroes Saga was the first $1bn UK-developed mobile game and has had over 200 billion rounds played since the start of 2015.
Pushing the boundaries
King is an experimental, passionate and diverse place to work. We're a creative bunch, with innovation sitting at the heart of everything we do. But building games is not just an artistic challenge – it's also built on great technology. We bring together many different creative professions – from storytellers and artists, to coders, game designers and developers.
But we operate in a competitive space and developing iconic games that our players fall in love with requires constant innovation. We have a number of creative and diverse teams here at King, who work collaboratively to push the boundaries of technology, designing levels, worlds, and characters that resonate with and excite our players.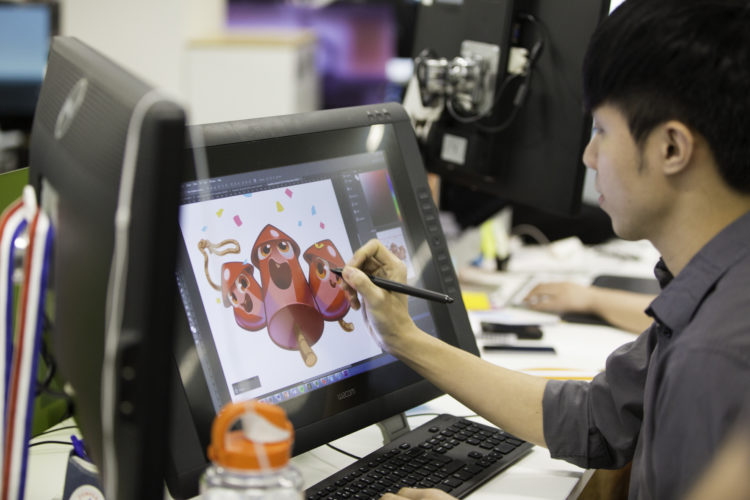 Passion for innovation
Our industry is fast-moving and there are constant innovations changing the way we engage with games. So, in order to keep evolving, we need to encourage fresh ideas, new perspectives, and energetic individuals who simply love making games.
That is why it is such an exciting time for the next generation of talent. Who wouldn't want millions of people playing a game or level that you've played a part in creating?
At King, we strive to attract the best and brightest talent. In fact, we recently expanded our Women in Gaming scholarship programme where earlier this year, 15 students attended the Game Developers Conference in San Francisco and are now completing an internship in one of our studios.
London Tech Week is an opportunity for us – as the wider gaming and tech industries, to come together, collaborate, and showcase how the UK is home to fantastic talent, emerging technologies and bustling creativity.