As part of Liverpool-based charity Greenbank, Greenbank Sports Academy (GSA) is the North West's leading sports and leisure facility for disabled people.
In 2018, we created a prototype of a first-of-its-kind dual-use sports wheelchair. We were aware of a similar product available in the US, but the model was solely designed for wheelchair football – our goal with 'The Thunderbolt' was therefore to plug the dual-use gap. We also wanted to reduce the initial bulkiness of the prototype.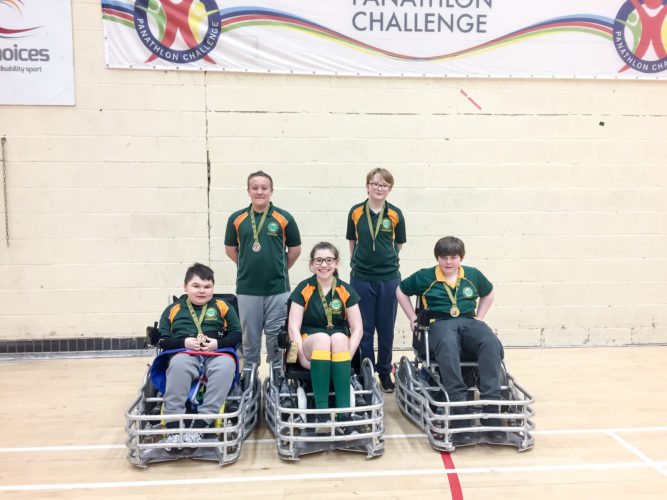 Redefining wheelchairs
To help with this, we approached the part ERDF funded LCR 4.0 programme to improve the design and bring the concept to market. We worked with delivery partner Liverpool John Moores University (JLMU) to improve the 'heavy and bulky' prototype to create an easy to use, lightweight and transportable wheelchair.
We did this by creating a 3D model of The Thunderbolt, which identified an alternative lightweight material to develop the model further, leading to a significant drop in the weight of the chair, increasing the manoeuvrability for the user through a novel design.
Putting people first
The result is a new and improved wheelchair that we predict will retail for as little as half the cost of current chairs on the market today, while increasing functionality. We have since worked with JLMU to develop the prototype further – introducing a new battery operated system and also a shooting mechanism that will allow a player to shoot at the press of a button.
Thanks to the support from LCR 4.0 and LJMU, we have a new model of a wheelchair that will benefit the lives of not just disabled people in Liverpool City Region, but people all over the world.