Bringing the next iteration of the Videogames: Design/Play/Disrupt exhibition to V&A Dundee has been an exciting and enriching enterprise. Today there are an estimated 2.2 billion people who play videogames worldwide, from commuters playing on mobile phones to eSports professionals watched by millions of spectators.
The exhibition really plays homage to the changing forces present within game-making today, as well as celebrating the role of players themselves.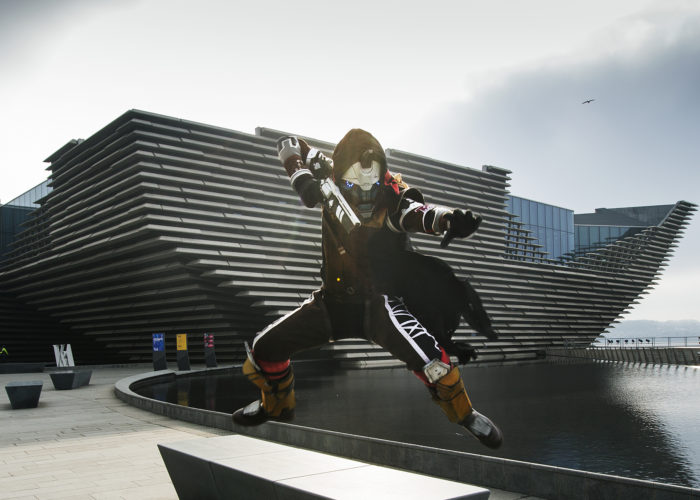 Technological transformations
In eschewing the traditional approach of game exhibitions, which often look at linear history of playable games, Videogames: Design/Play/Disrupt instead focuses on videogames designed and developed since the mid-2000s.
In concentrating on this post-web 2.0 era, the material in the exhibition looks at how major technological advancements transformed the way games were designed, discussed and played. From the work of multi-million-dollar blockbuster titles, to smaller independent games companies and DIY artists, the exhibition takes a deep dive into the international debates, as well as the creative contributions made to game culture by the players themselves.

Local talent
Considering Videogames: Design/Play/Disrupt's place as one of the first exhibitions to fully consider the complexity of videogames as a design medium, we wanted to continue this spirit by adding new and exciting elements to the exhibition, relevant to Dundee. This has meant inviting in local designers to celebrate the best of videogame design.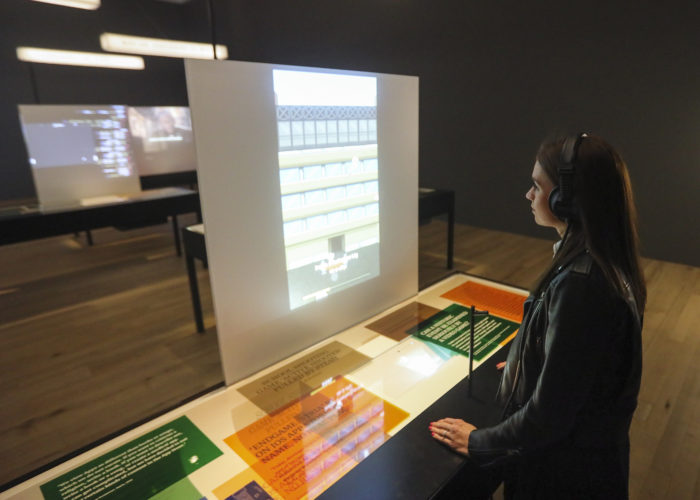 The Dundee exhibition includes a major new commission from Glasgow-based illustrator Ursula Kam-Ling Cheng, who has created a colourful and chaotic mural inspired by virtual worlds, which spreads across the final room.
New arcade cabinets, added to those commissioned by the South Kensington team, showcase videogames designed by Abertay University lecturer Niall Moody (Hummingbird) and Abertay graduate Llaura McGee (If Found by Dreamfeel) housed in bespoke arcade cabinets designed by Edinburgh studio We Throw Switches.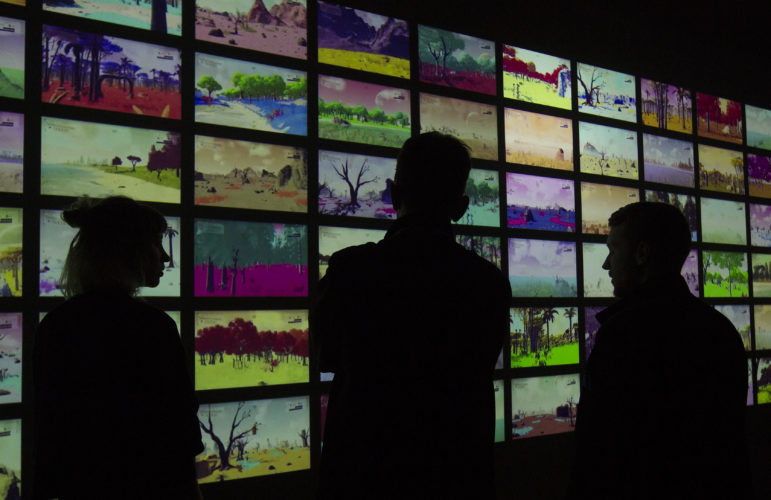 By adding these additional touches, we think this latest version of the exhibition not only does justice to original, but adds something new and exciting, which we are keen to share with our visitors far and wide.