I've been lucky enough to have seen a lot of inspiring sport in my life. I was at the Oval in 1986 to see Ian Botham return from suspension to dismiss Bruce Edgar with his first ball and move to the top of all time wicket takers in cricket. I was behind the goal at Wembley when Paul Gascoigne scored against Scotland in Euro 96, and back there to witness what I still think will be a footballing performance that they will never better when England took Holland apart in the fifteen minutes after half time three days later. I aged about 10 years at Twickenham in the 26-all thriller between England and the All Blacks in 1997; and I was present when Australia were reduced to 87-5 before lunch on the first day at Lord's in 2005.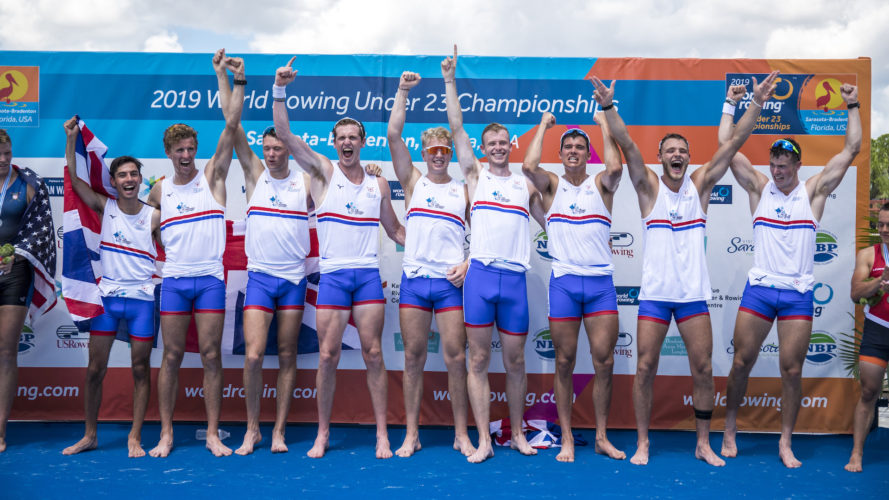 But I don't think I've taken as much pleasure in any of them as I did in watching Great Britain's Under 23 rowing squad deliver the country's best-ever performance at the recent World Championships in Sarasota. Competing in eight finals, they won six gold medals and two silvers – the second places, in their way, as heroic as the firsts.
The men's coxed four put in a storming finishing push and were eclipsed by the Australians by just 9 hundredths of a second, while the women's VIII was forced to row one person short for the last 150metres, but still managed to hold on to their podium place. That medal, in the final race, secured the nation top spot on the medal table, and capped an absolutely glorious weekend.
Calm under pressure
The performances of the gold medallists were breath-taking. It all started with the men's and women's quads on the Saturday, and then on Sunday, in horrendously hot and humid conditions, Susannah Duncan rowed down a German sculler who had led her by a length at the half-way stage – about an inch every stroke until she passed her with fifty metres to go. I've never seen execution quite so measured, quite so perfect, and quite so satisfying. She crossed the line looking for all the world as if it had been no effort at all, but there was no doubting how hard she had worked when she staggered past me on the bank moments later.
Then, first the women's and then the men's fours delivered imperious performances – the men holding off an astonishing late charge from the Kiwis – before our men's VIII walked all over the field to beat the favourites from the home nation by a length and leave everyone else in their wake.
Showcasing British Rowing to the world
But it was about more than brilliant results. Fifty athletes from 19 different clubs, working with eleven coaches from 8 different set-ups – including our World Class Start programme that identifies and trains people with no previous experience – came together to produce racing performances both on and off the podium that showed how much broader the reach of the sport is than many believe. It was a wide-ranging, wide-background, group that came together to produce as good a team performance as the country could ever hope for. It was a joy to see.
Try it yourself
If you've been inspired by the team's success and want to give rowing a try or find out more about the sport you can visit our website.