The arrival of a charismatic object for display is always exciting. In the case of Viking: Rediscover the Legend (at Norwich Castle until 8 September) this has meant hosting some of the most significant Anglo-Saxon and Viking treasures ever discovered in Britain. Objects like the Lewis Chessmen from the British Museum generate publicity and are an incredibly powerful draw for visitors.
This is borne out by visitor figures for recent exhibitions which have featured such 'star objects'. The British Museum touring exhibition Roman Empire: Power & People which came to Norwich Castle in 2014, for example, created excellent press interest and generated a significant uplift in visits to Norwich.
Local interest
However, the benefit for Norfolk Museums Service of this kind of loan is not limited to increased footfall. Association with the prestige of lending institutions like the British Museum generates pride in local audiences and key stakeholders alike, particularly when the loans in question have a resonance for local audiences. For example, Viking: Rediscover the Legend has enabled us to explore Viking East Anglia through our own collections – many of which are recent finds on display for the first time – within the wider context of the national Viking experience.
The loan of individual 'spotlight' treasures with strong Norfolk connections has also been a huge hit with visitors, and includes the stunningly beautiful Lacock Cup which came to Norwich Castle in 2016 and the loan of the Pentney Brooches to our King's Lynn Museum in 2017.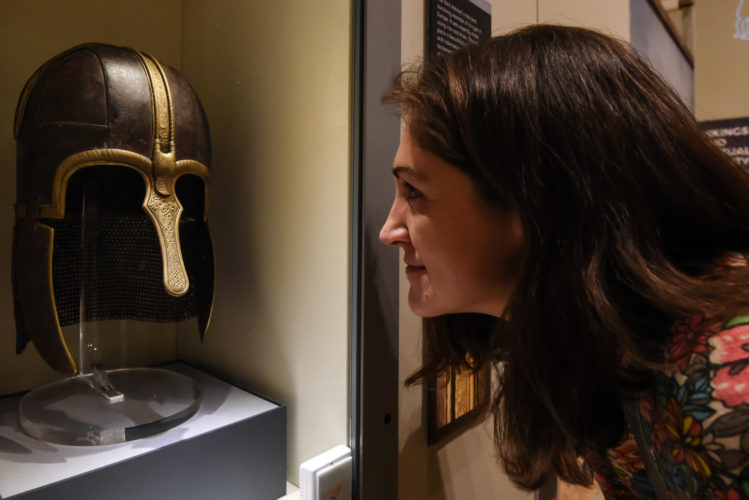 Such partnerships build trust between institutions, leading to a virtuous circle of lending which can deepen existing partnerships and forge new ones. For example,  as part of a major project to transform Norwich Castle Keep the British Museum are working with us to create the first British Museum Medieval Gallery outside London which will present important national treasures alongside our own collections to give visitors a powerful object-rich experience of life in the medieval period.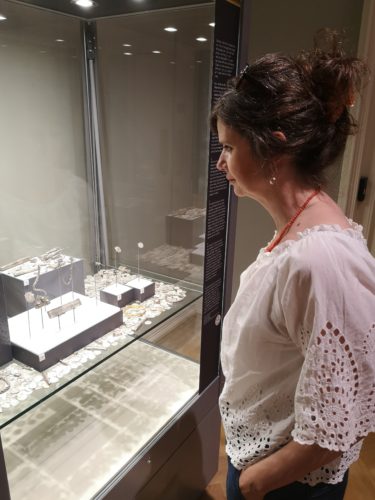 In-depth collaborations on exhibitions and projects on this scale also deepens links between curatorial staff from different institutions, enabling a fruitful exchange of knowledge which ultimately enriches the interpretation of our collections for the public.
The power of iconic loans to bring in audiences can't be overstated, but the exciting outcome for the institutions involved is seeing how they can act as a gateway to deeper engagement. One of the most heart-warming sights in our galleries since Viking: Rediscover the Legend opened is of excited children wearing cardboard York helmets which they've just crafted coming face to face with the real thing – a moment of connection which only an object can bring.
About Viking: Rediscover the Legend
This exhibition is a major partnership touring exhibition from the British Museum and York Museums Trust on show at Norwich Castle Museum & Art Gallery from 9 February – 8 September 2019. Featuring some of the most significant and iconic Anglo-Saxon and Viking treasures ever discovered in Britain, Viking: Rediscover the Legend offers a fresh perspective on how the Vikings shaped many aspects of life in Britain.
Further information
Explore a selection of the loans and partnerships across the globe via our map