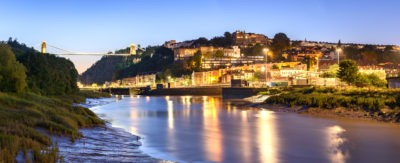 About 5G technology
5G is not only about faster and seamless connectivity. One of the unique capabilities of 5G is the ability to tailor the network to cater for the different needs of the end user and process large amounts of data. This is crucial, particularly at a large, public event, where one network can now be used for multiple purposes – including the safety and security of those attending.
5G at the Bristol Harbour Festival
Over the weekend of the 20th and 21st July 2019, the DCMS-funded 5G Smart Tourism trial demonstrated these 5G capabilities at the Bristol Harbour Festival. The trial was managed by Zeetta Networks, a Bristol-based SME, who partnered with Mativision, a company that specialise in delivering 360 VR experiences, the University of Bristol Smart Internet Lab, Bristol City Council and Bristol Is Open.  The partners managed to broadcast live 8K 360-degree video content throughout the weekend to nearly 3,500 users.This demonstrated dynamic network slicing and helped to make the case for Virtual Reality /Augmented Reality experiences at tourist destinations, festivals and other large-scale events.
In other words, network slicing is like the proverbial 'having your cake and eating it'.  Each network application (e.g the 360 video application) effectively sees its own cake (a virtual network) and consumes it as it wishes – even though the network operator still supplies only the one cake (the physical network). This is a giant step forward from today where currently all network users see the same single cake and sometimes there isn't enough cake to go round – so applications may fail to get their fair share.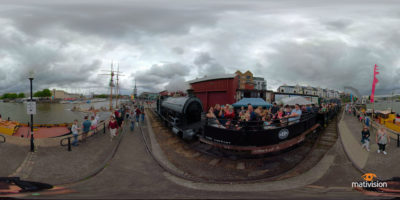 Think of the amount of times you've had to wait for a page to load on your phone at a large, public event, rolling your eyes in despair every time the buffer icon appears. With network slicing, both the operators and applications benefit from controlled sharing (slicing). Moreover, the slices can be grown or shrunk as application requirements change throughout the day. Hence the concept of 'tailoring' the network to suit specific needs, rather than a one-size-fits-all network.
During the event, the 5G Smart Tourism project partners deployed a dense Wi-Fi network, using a 5G core provided by the Smart Internet Lab team, to provide an open network that was divided into three different slices: AR/VR visuals, retail and public safety. Each slice was protected so that the network service for each was not affected, or degraded by high levels of traffic. At its peak, there were several thousand people in the main festival stage areas with over 650 people connecting and streaming HD 360-degree video at the same time (at around 4Gbit/s) during two specially commissioned circus performances from Cirque Bijou. This was by far the largest number of members of the public connected to any DCMS-funded trial, as well as the largest public consumption of 5G data.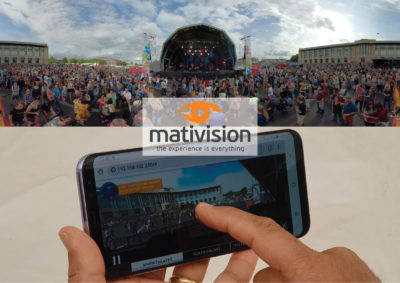 5G and local businesses
Against this background, local businesses, such as the 640East Coffee shop, were able to connect to their protected retail slice and take payment transactions without interruption. This was hugely different from their experience with current connectivity. 4G connectivity degrades when there are large crowds in and around Millennium Square, which also coincides with their busiest times. Likewise, the event managers were able to continue to monitor crowd safety using their public safety slice. More cameras were able to be deployed at this year's festival, with faster emergency services responses that will help to keep visitors safer in future.
Users were able to access the video broadcast through their own handsets (access points being Wi-Fi) however Mativision,  also brought along their VR headsets, enabling visitors to our Smart Tourism tent to have an extra special VR experience. Festival-goers felt like they were actually standing at the side of festival stage to watch a performance without actually being there.
Some may have been concerned that AR/VR experiences might detract from the visitor experience, or that visitors go to destinations in order to get away from (or get their kids away from) their devices.  However, the user feedback clearly showed that participants found the AR/VR content to be an enhancement to the destination, such as the Roman Baths in Bath. Findings also showed that a majority of participants in the trials would also be willing to pay for similar 5G enabled experiences, which is an important part of many business cases.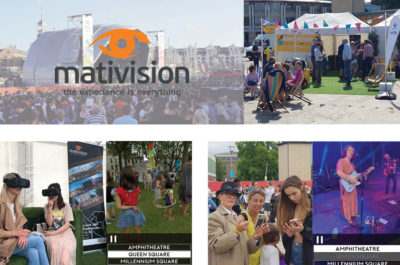 The development of bespoke, high quality, 5G enabled AR/VR experiences can offer new market opportunities as commercial 5G continues to be rolled out. The West of England Combined Authority's soon-to-launch Creative Scale-Up programme could also help upcoming businesses to access new markets in these areas.
5G technology going forward
The recent Tourism Sector Deal talks about ensuring that the UK is able to better understand – and cater for – the visitors of the future. By becoming world leaders in this field, we will be able to create incredible experiences for future tourists. This could be about making heritage attractions come to life. This could be about managing crowd control in busy sites. Most excitingly – the single greatest 5G intervention is probably one that hasn't even been thought of yet!  The aim of our project has been to bring this sector together with our world-leading 5G capabilities at the Smart Internet Lab and local creative, digital and high-tech companies to show how 5G can enhance experiences using AR/VR technologies.
The Bristol Harbour Festival was a fantastic example of just that – and you can watch the highlights.