South African EdTech startups are heading to London
The UK-South Africa Tech Hub, in partnership with the GESAwards, has been searching the country for the most promising EdTech startups. The ten best innovators will now go head-to-head in the GESA semi-finals in Cape Town on November 4.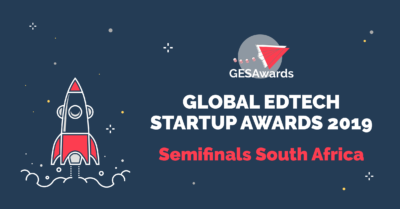 The top three South African winners will travel to London in January 2020 to compete in the global finals. Here, they will join a packed programme of bootcamps addressing wide-ranging topics crucial to helping them scale and grow. These include impact investments, new investment models, and working in different markets.
Finalists will gain exposure to senior EdTech experts and investors, benefitting from global networking and opportunities for collaboration. 
The GESAwards winner will secure $100,000 in Cloud Credits, sponsored by Google Cloud for Startups, and AWS Edstart to support startup growth.
The Global EdTech Startup Awards
The GESAwards is an international competition which identifies, showcases and recognises the world's most promising EdTech startups. The competition was initiated in 2014 by MindCET, a centre for innovation and technological development in education. 
Through the GESAwards, participants present their products to a global market, enabling partnerships that facilitate business growth.
Meet the South African semi-finalists
Meet the 10 best South African EdTech startups competing to secure their place in the finals: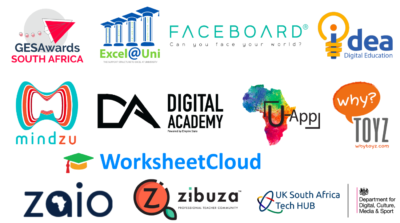 Excel@Uni
Excel@Uni partners with bursary administrators and universities to help close student support gaps, particularly for vulnerable students from disadvantaged backgrounds. It provides an overview of students' progress, aiming to increase student success rate.
FaceBoard
FaceBoard is a learning platform that combines education technology, gamification and social learning to engage learners and equip them with life skills. It is fully customisable and includes researched learning strategies and different learning styles.
IDEA Digital Education
IDEA Digital Education provides a low cost, accessible, self-directed digital content solution focused on English second language students. It aims to counter low literacy levels, democratic access to quality education, and poor foundational content knowledge.
MindZu
MindZu is a mobile app offering accessible, offline learning to supplement teachers or stand in for them where required. It provides a full year of learning, using a gamified methodology to teach maths and science.
The Digital Academy
The Digital Academy provides valuable experience for talented graduate software developers entering the job market. It provides incentive-based learning opportunities that help participants learn the practical development skills they need.  
U-App
U-App is a web-based educational platform offering career guidance for students in order to close the university drop-out gap. It aims to transform the lives of young people by offering a low-cost service providing them early access to their most suitable qualification. 
Why Toyz
Why Toyz offers a novel concept for young children: 3D print fun. Exposure to design concepts, the 3D printing process and watching a toy 'come to life' promotes analytical thinking and creativity.
WorksheetCloud
WorksheetCloud is a web app that supports studying using interactive online practice exams and worksheets that provide immediate feedback and instant help. It helps those studying the South African CAPS curriculum prepare for exams using any internet-enabled device.
Zaio
Zaio is an online learning platform that teaches anyone how to code for free, using open source material. Developers build technical and soft skills profiles which help them get recruited. 
Zibuza
Zibuza is an online professional learning community (PLC) which aims to improve the quality of teaching in South Africa. It provides a platform for SACE accredited educator training through discussions, collaboration and access to resources.
Find out more and get involved