The National Data Strategy team is travelling the country to learn how people from all walks of life want to live in 2030.
The National Data Strategy (NDS) team was in Newcastle this Thursday. We want real people to be a meaningful part of developing our vision for good data use. This was the first in a series of events to help shape a future for the UK where everyone can flourish. These events will contribute to the NDS team's thinking on what the UK data landscape could look like in 2030.
This 2030 vision will inform which policy and investment opportunities government and its partners should consider if the UK is to become a world-leading data economy and society.
How is the NDS 2030 vision being developed?
Public participation
We're working with partners in local communities in urban and rural areas across the UK, to get views from people from a broad range of backgrounds. We're making extra effort to include people who may otherwise lack opportunities to participate in government consultations or conversations about data.
At the events, participants will learn about data and how it's used, discuss what this could mean for how they live their lives in the future, and imagine what a brilliant 2030 could look like.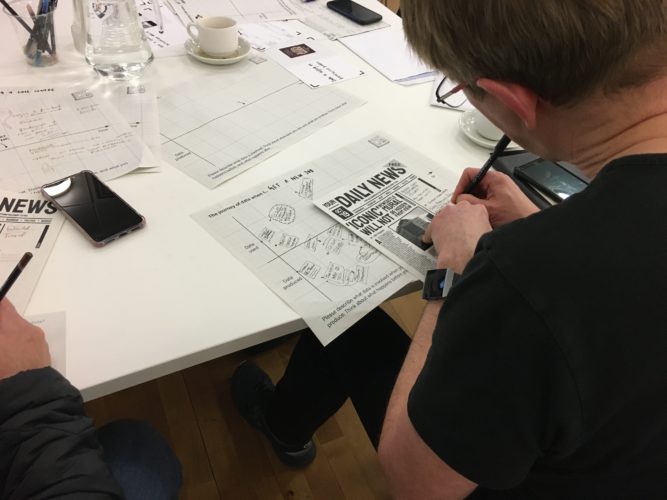 Cross-government collaboration
This vision will inform real work already happening across government, and thinking on how to build on this.
Our team has been working across  government to understand how best to develop the  NDS. In September, working with Policy Lab, we held four interactive workshops where around eighty officials from 22 government departments imagined:
what could happen if the NDS gets things right, and what we want to avoid

who might be affected by the NDS

important questions the NDS needs to answer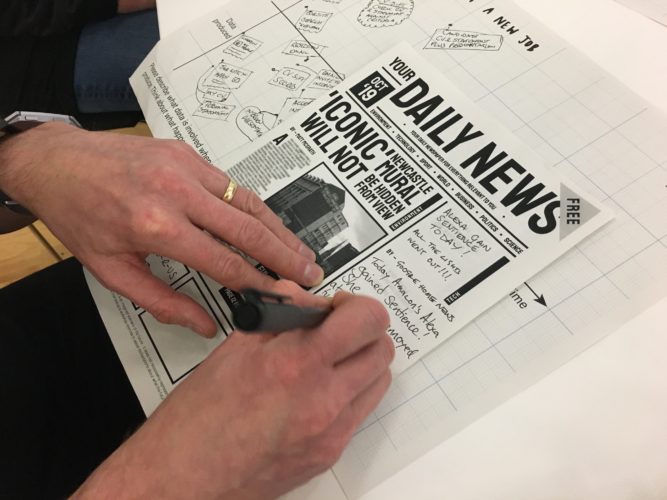 Responses were overwhelmingly positive. There was a real desire to understand how the public feel about the ways in which government's work on data could shape how people live their lives. Officials wanted to understand what people think data use that benefits everyone looks like, so they can work to put the policies and programmes in place to make this happen.
As themes begin to emerge from our public conversations in the coming months, we'll be testing the findings with our colleagues.

Get Involved
We'd love to hear from you. If you would like to join us at one of our public events you can keep up to date with our progress and register your interest.