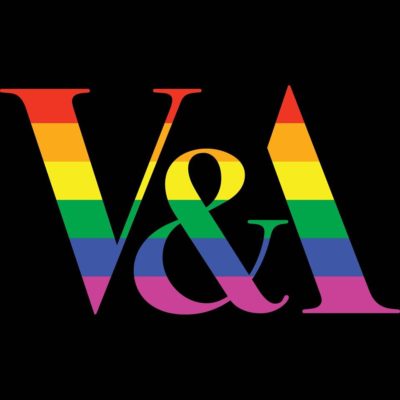 The V&A has had an active LGBTQ Working Group since 2006 and was one of the first museums globally to pioneer inclusivity of such histories in our research and public programming on a regular basis.
Developing the V&A's LGBTIQ+ Glossary
Regularly combing the catalogues for objects of queer interest across the collections, in 2015 the group created a list of 29 LGBTIQ+ terms (from androgyny to queer!) to be integrated into our collections management system. With a vast and wide-ranging collection of over 2.5 million objects, as of early 2020, we have so far identified and variously tagged approximately 1240 objects as LGBTIQ+ interest and are sure to find many hundreds more as the work progresses.
Now when the public search terms like 'gay', 'lesbian', or 'homoerotic' for instance on our Search the Collections website (link), they will receive a broad variety of hits.  This active research and cataloguing brings queer visibility and pride onto the website of one of the world's greatest museums, opening up the collections to LGBTIQ+ perspectives, audiences, and researchers across the world.
The primary goal was for audience inclusivity and general accessibilty of non heteronormative histories.  The second key benefit is about making it easier for staff across the Museum to be able to find objects of queer insterest which can be used to build more inclusive exhibitions and programming. We currently use two general category headings which work as umbrellas over the more specific 29 terms.  These are 'Gender and Sexuality' and 'LGBTQ' and many objects are tagged with both.

Some of the team: Tony, Morag, Dan and Ruben, with Caterina the Museum's Volunteer Coordinator (centre)
A few dozen Ganymedes and drag queens later, more esoteric examples to illustrate the pleasing breadth of queer connections made so far include Leigh Bowery wallpapers; an Empire-style bed once owned by the Comte Robert de Montesquiou; left-wing lesbian artist collectives such as 'fierce pussy'; cross-dressing vaudeville stars of the 19th century; and trans masculine printmakers from 1930s Paris.
We have been asked to share our terminology guide with several museums around the country and also in Germany so we are glad to know it is being implemented further afield.
It is also available for free download so have a pleasant search!