TeXchange, the UK-Israel Tech Hub's flagship programme co-delivered with the wider International Tech Hub Network, took place in the first week of February, bringing healthtech startups from Israel, Nigeria, India and South Africa to London. The programme supports scale-up tech ventures to expand into the UK market by exposing British businesses to the world's brightest innovation.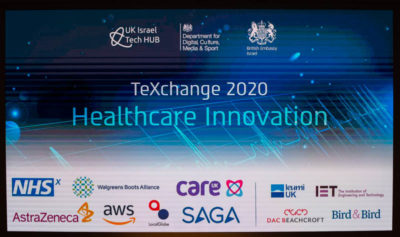 Why healthcare?
Globally, the healthcare industry is at a tipping point where future interventions will require a host of new technologies and support services to ensure that patients get the most value from their medicine. 
Accordingly, the UK is investing heavily in research, capacity building and progressive regulations to ensure British healthcare is equipped for the 21st century. Driving continuous innovation and collaborating with thought-leading startups from around the world is essential to creating a viable ecosystem.
In 2020, TeXchange focused on this critical sector ripe with opportunity – the programme was designed to create a pipeline of cutting-edge innovation into the British economy, resulting in impactful win-win partnerships and enriching the UK's relationships with participant countries.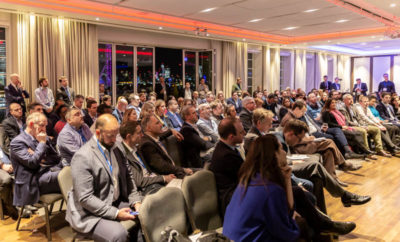 A participants' perspective
Dr. Palakh Saraogi, VP – Partner Success at Wellthy Therapeutics, joined TeXchange through the UK-India Tech Hub.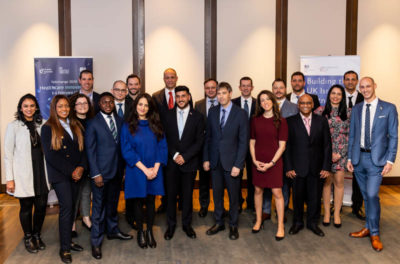 I was thrilled to be selected for TeXchange alongside an eclectic mix of people who work predominantly in areas like predictive diagnosis, artificial intelligence, machine learning, telemedicine, wearables, sensors and connected devices. 
The Welcome Reception, opened by DCMS Parliamentary Under Secretary of State Matt Warman, immediately exposed us to an excellent mix of stakeholders from across the healthcare spectrum, including companies representing pharma, insurance, charities and hospitals.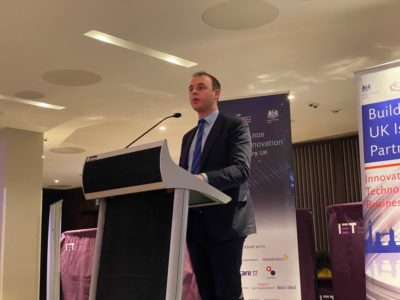 Over the four-day programme we met with executives, entrepreneurs, innovators and government officials in London who set the context for healthcare in the UK, as well as explaining their forward-looking ambitions for the sector.
It was interesting to understand how NHSX is enthusiastically turning to technology to solve the increasing cost burden of primary healthcare systems and physician time constraints. Companies such as AstraZeneca and Walgreens Boots Alliance had more of a global innovation mindset and are already making impressive in-roads in that space.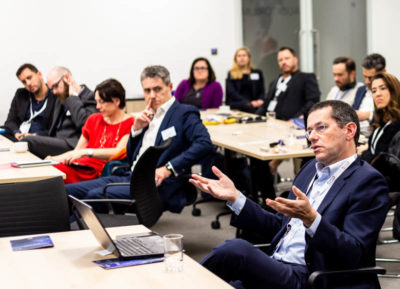 We also had the chance to meet with enablers and consultants who would provide great support for those ready to take the plunge and explore expansion into the UK market.
Now that the programme has concluded, Wellthy Therapeutics will continue investigating expansion processes, and connect with other startups to share knowledge and explore possible ways of working together.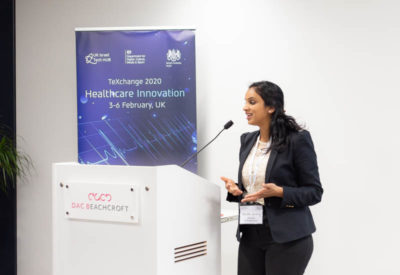 On a personal level, what I will take away from TeXchange is a deeper understanding of the UK healthcare market and the priorities of the participating companies, as well as the invaluable opportunity to meet other exciting healthtech startups from around the world and learn about their journey.
Dr. Palakh Saraogi, VP – Partner Success, Wellthy Therapeutics  
Dr. Palakh Saraogi is a doctor, marketeer and start-up enthusiast with versatile experience in consulting, product management and marketing across different sectors within healthcare in EU, US and India. She hails from a family of leading doctors, and is passionate about improving care outcomes globally through technology. 
Find out more and get involved