'Safety Tech' products and services help make online platforms safer for users, through practices such as moderation and filtering. This sector plays a hugely important role within the landscape of online safety, and is growing fast – 33% growth year on year. With many start-ups across the country, including hubs in Edinburgh and Leeds, the UK is at the forefront of cutting edge safety tech, and is developing leading safety products that are already being used worldwide.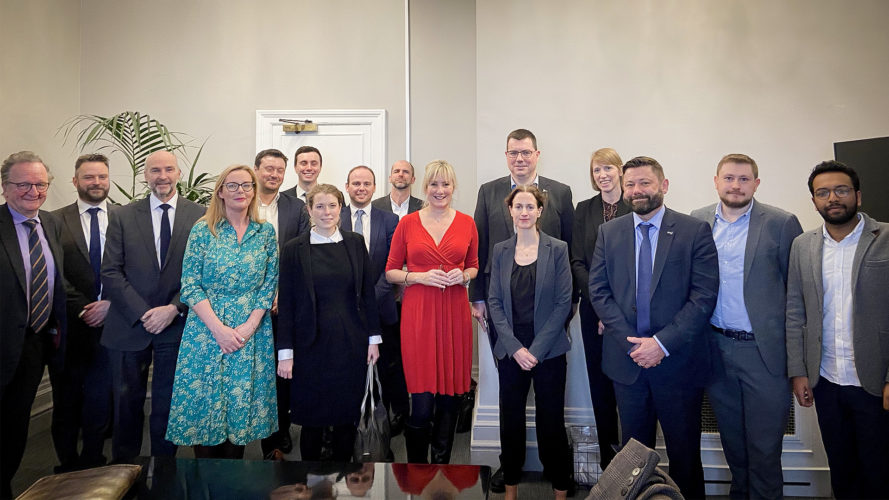 Shared priorities
The main themes of our discussion focussed on the challenges and opportunities in growing the UK's commercial Safety Tech sector, including reaching international markets, public and private sector collaboration, improving data infrastructure, setting domestic and international standards, and supporting growth. There is clearly enormous potential in this industry to keep internet users safe while fostering sustainable, high-tech companies across the country. It is exciting to see the strong desire across this industry to come together, speak with one voice and collaborate across key issues.
Exploring how the safety technology sector could help companies comply with the government's proposed online harms duty of care was also an important part of our discussion. We looked at how government support can further help industry rise to the challenge of providing products and services that reduce online harms for our citizens, and create a safer internet for everyone.
Our agenda is ambitious. We remain committed to making the UK the safest place in the world to be online. A thriving safety-related products and services market will play a significant role in achieving this, by helping companies protect the most vulnerable from accessing harmful content while driving digital growth. Thanks to everyone who joined the discussion today and I look forward to our further shared conversations to help make the internet a safer environment for everyone.
Find out more about the safety tech providers association.