The COVID-19 pandemic has triggered an unprecedented demand for digital health technology solutions and has brought to the fore many successful business solutions that are helping to tackle the spread of the disease in a race to flatten the curve and reduce its catastrophic impact on our lives.
The United Nations has estimated that the impact of COVID-19 on the global economy will be as high as $1 trillion. Governments around the world have deployed drastic measures to curb the spread such that also includes restriction of movement, self-isolation, social distancing, banning of public gatherings and school closures.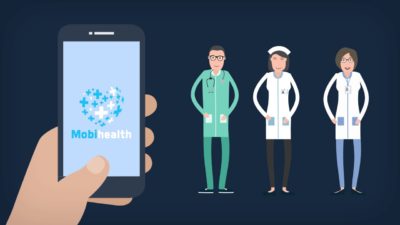 Using telemedicine
Telemedicine, the use of modern-day technology to provide medical care remotely, is playing a key role in this fight against COVID-19 as it is particularly useful  for population screening and tracking.
The pandemic further underscores the importance of telemedicine in modern day healthcare delivery as more and more healthcare leaders, organizations and governments turn to telemedicine to curb the spread of the disease. In the UK and the US, telemedicine service providers are seeing a sharp spike in client requests for consultations through video calls as COVID-19 spreads.
Africa and telemedicine
In Africa, over 95% of people lack access to basic healthcare and health insurance with a huge disease burden, poor infrastructure, and shortages of doctors with a poor doctor to patient ratio of 1:25,000.
Africa's health sector is also worsened by 'brain drain', where the majority of Nigerian doctors emigrate to practise medicine, which has left a big gap in primary healthcare. The explosive mobile technology growth across Africa and innovative solutions could help make healthcare more accessible to millions of people in the continent.
In Nigeria, Mobihealth International, Africa's first fully integrated innovative telemedicine startup, has put together a coalition of public and private organisations to launch a free COVID-19 online screening and teleconsultation service to mitigate the impact of the general lockdown and restricted movements. The goal is to immediately provide free online screening and teleconsultation for patients with symptoms of COVID-19 and a safety net for families who cannot access healthcare or get to hospitals during this period.
Mobihealth International is seeking to roll out its service to the UK population to help support the increasing demand for remote consultations during and post COVID-19 pandemic.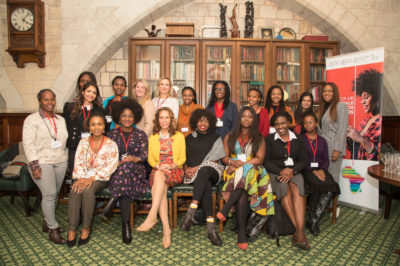 Female Tech Founders
Mobihealth was one of fifteen successfully selected startups to participate in the inaugural  Female Tech Founders Programme delivered by the UK Government's Department for Digital, Culture, Media and Sport (DCMS) during the UK-Africa Investment Summit in January 2020. Following the programme, Mobihealth has formed some formidable partnerships and has reached advanced discussions with investors that will help it achieve global success.