UK South Africa Tech Hub – January 2020 programme
At the UK-South Africa Tech Hub, we look to equip entrepreneurs with the right skills, mentoring and introductions to scale locally and globally – while sharing UK expertise and best practices to stimulate local digital economies​. 
We build high-end digital skills, and forge innovation partnerships between local tech sectors and international businesses that enable business, boost productivity and economic growth through facilitating commercial partnerships.  
As part of the DCMS International Tech Hub Network we also promote digital inclusion and inclusive growth in the ecosystems in which we operate. The network currently includes Hubs in Nigeria, Kenya, Indonesia, Israel and Brazil.
Launched in February 2019, the UK-South Africa tech Hub has already seen impact in both the local and international markets. Three of our amazing alumni supported through our programmes have successfully formalised their global expansion by registering their entities in the UK. These companies have built strong solutions that can be scaled across South Africa into new international markets with their access to UK expertise, skills and international funding.

Growing South Africa's digital economy within our alumni's respective sectors of healthcare, financial services and online retail, helps to positively tackle many of South Africa's developmental access challenges. Incorporating businesses into the UK through UK-South African Tech Hub programmes, enables UK investment and potential local job creation.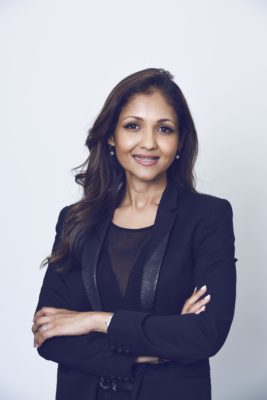 Jaishree Naidoo, the CEO of Envisionit Deep AI 
"We are proud alumni of the UK-South Africa Tech Hub and appreciate their support and assistance in accessing impactful opportunities for Envisionit Deep AI." 
Jaishree was chosen as one of five South African finalists for the Africa-UK: Female Tech Founders programme in London. The experience and insights gained during this three-day networking programme laid a solid foundation for Envisionit Deep to broaden their reach outside of Africa and register in the UK.
Established in 2019, Envisionit Deep AI is an innovative medical technology company that utilises AI to streamline and improve medical imaging diagnosis for radiologists. The vision is to "positively impact the lives of children in Africa by using revolutionary technology to democratise access to healthcare for all". The cost effective technology will help with the diagnosis of common childhood respiratory and congenital heart diseases. Most recently, Jaishree launched a free version of their machine learning platform to support hospitals and doctors to identify and treat COVID-19 pneumonia.
Terence Naidu, CEO of TruZo
"Thanks to this partnership with UK-SA Tech Hub, we recently registered TruZo in the UK, setting the stage to begin mapping out our global offering and footprint." 
Terrence joined the UK-South Africa Tech Hub alumni through Go Global Africa 2019, where his start-up was selected as one of the top innovations in South Africa. From there, he joined another one of our programmes – The Prosperity Games – where he was taken to London to pitch his business TruZo and join the UK Government's Global Entrepreneur Programme who has helped him incorporate his company in the UK. 
TruZo, a digital escrow platform, act as a trusted third party payment provider to both buyers and sellers of online and real-world transactions. The COVID-19 pandemic has created financial uncertainty for many with additional risk associated with increased online transactions. Creating trust between strangers, when buying or selling goods and services has never been more important as evidenced by the rise in scams, specifically when procuring PPE's. TruZo is continually improving their service offering, setting benchmarks for their industry and creating a better world by building trust amongst millions.
Lynton Naicker, founder of Dops Rewards and Snapslip
"The UK-South Africa Tech Hub has undoubtedly played an influential role in the success of both Dops Rewards and Snapslip by offering a prospect to expand both platforms in the UK. They are really showcasing the talent that we have on the African continent and awarding us these opportunities to expand our businesses globally. This is facilitated by a great team within the UK-South Africa Tech Hub." 
Lynton joined the UK-South African Tech Hub alumni through the Prosperity Games, a programme run in partnership with the UK Global Entrepreneur Programme (UK GEP). Through the UK-S
outh Africa Tech Hub, Lynton joined the UK GEP team specialising in providing opportunities for high growth African start-ups to fast track and expand their solutions globally, registering both of his start-ups, Dops Rewards and Snapslip, in the UK. 
Dops Rewards is an instant gratification loyalty and analytics platform that incentivises and rewards customers for their loyalty to a particular brand. Snapslip is the digital receipts and analytics platform that eradicates paper receipts by sending these receipts digitally to a customer's profile via the platform. Both start-ups are digital platforms that change the way we have traditionally carried out daily activities and that greatly impact access to underserved communities. This is of great importance in a post COVID-19 world, where our daily routines have been fundamentally altered and contactless processes are invaluable. Through leveraging UK skills, Lynton can increase his reach and impact locally and internationally.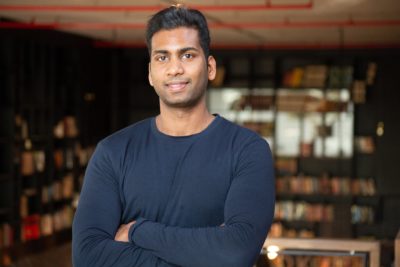 Find out more and get involved