This weekend saw the start of our new 'post-Covid normal' as hotels, pubs, restaurants and more retailers were finally able to open their doors again to the public following the March lockdown.
I don't know about you but I quite liked the old 'normal', when a night away in a hotel meant time with a loved one, making new friends in the bar, enjoying an impromptu meal out at a local pub, and making the most of nearby tourist attractions and shops.  But there's no reason to believe that the 'new normal' won't be just as good – if a little different from what you've known before.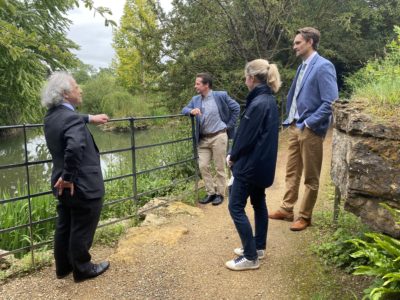 The perfect place for tourists
In any 'normal' year, the Cotswolds are the perfect place to enjoy just that kind of experience.  The 800 square mile area of outstanding natural beauty is full to bursting with picturesque honey-coloured stone villages and bucolic views and, as well as world class attractions, there's no shortage of fabulous country house hotels and inns, quirky accommodation like shepherds huts and waterside cabins as well as the more traditional b&b's to recharge the batteries. 
But no-one saw this coming and the impact has been devastating.  Heavily reliant on tourism, the Cotswolds, like many other parts of the country – have been exceptionally hard hit by the pandemic and subsequent lockdown.  Initial attempts to remain positive rapidly turned to confusion about what the 'new normal' means for those working in tourism as well as the many people desperate to experience good old Cotswolds hospitality again.
A welcome boost
The publication of Government guidelines helped, but there's still much uncertainty about whether people will be willing to spend their money on staycations, particularly with the threat of further Covid outbreaks and local lockdowns.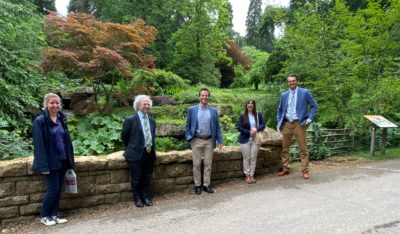 It's very early days and most businesses are taking baby steps along the road to recovery.  Tourism certainly received a welcome boost this weekend when the Tourism Minister Nigel Huddleston visited the area.  And for us great to see so many of our tourism businesses signing up to the VisitEngland 'We're Good to Go', and AA Covid-19 Confident accreditation schemes.
So while everyone is having to adjust to the 'new normal', there are still many, many reasons to keep the Cotswolds at the top of your bucket list of places to visit in 2020 and beyond.
Susie Hunt is Partnership Manager for Cotswolds Tourism, working with nearly 400 tourism businesses across the Cotswolds.