How EFL football clubs are bringing people together and connecting older people at risk of loneliness
COVID-19 and the lockdown restrictions brought loneliness into sharp focus. In these troubled times it filled me with a great sense of pride to see how EFL football clubs and their community organisations stepped up to provide a vital lifeline for people that were or could have been affected by loneliness. Over 120,000 phone calls were made, food and prescriptions were delivered, conversations were held at garden gates, activities such as quizzes and coffee morning were held online and when people couldn't access the internet they were loaned smart tablets.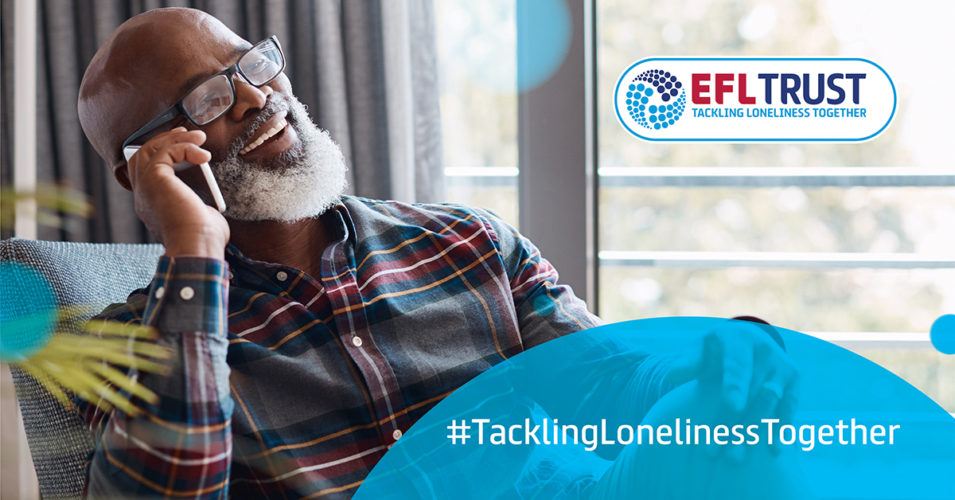 EFL Trust in communities
The EFL Trust supports and resources the 72 charities associated with football clubs in the EFL. We exist to create stronger, healthier, more active communities. Over 36.6 million people live within ten miles of an EFL club. Our ten mile catchment includes 62% of the BAME population and 70% of universal credit claimants. Many of our traditional heartland communities have stark and persistent health inequalities.  
Now thanks to a grant of £810,000 from the Department of Digital, Culture, Media and Sport (DCMS), 32 EFL Club Community Organisations (CCOs) in locations considered to be deprived will continue and look to expand their work tackling loneliness among older people. The new grants will allow for expanded activities across the country under the campaign 'Let's Tackle Loneliness Together'. As well as the befriending phone calls, online social groups and pen-pal schemes that started during the COVID 19 restrictions, football clubs will be doing much more to tackle loneliness.
Roger's Story
We can reach more people like Roger, who is aged 80 and is a season ticket holder at Plymouth Argyle, and has benefited from the support that has been offered by his club. As we went into lockdown he tragically and unexpectedly lost his wife and faced isolation on his own. Argyle Community Trust have supported him with regular calls and doorstep visits and he has got through his darker days.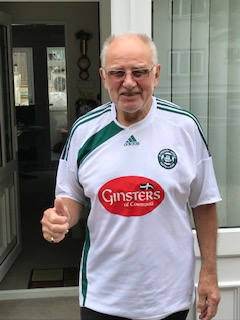 Great stories across the country
Derby County Community Trust have a volunteer chef and have filmed 6 cooking sessions aimed at males who live alone or are living with partners who are no longer able to cook. The Rams are working with Co-op on this initiative, who organise the ingredients for their staff and volunteers to collect and deliver to individuals.
Club Doncaster Foundation, Doncaster Rovers' charity, launched an online community called Home Goals, which has given local people a platform to communicate safely, as they learn new exercises and activities. Over 700 people, all of whom live in and around the Doncaster area, were encouraged to do one form of exercise each day during the month of July, and to share their experiences and feelings with other members of the group.
And Middlesbrough FC Foundation are clearing an overgrown garden that will be used to create a safe distanced space for residents to meet. Young people from Boro's NCS groups are going to carry out more work in the garden to sow new flowers and plants. 
---
Click here for more details and a list of all the clubs involved
---
Visit the Let's Talk Loneliness website