---
Monkstown Boxing Club, in Northern Ireland, is delivering 300 meals every week to people most affected by coronavirus in its community.
From the beginning of the coronavirus outbreak, Monkstown Boxing Club knew that its local community would be heavily affected – with pensioners, families and those suffering from poor health all needing urgent help. 
With its usual youth support programmes on hold, the charity started up a soup kitchen, built on its pre-existing food bank service, and collaborated with community partners to feed the most vulnerable people in the area, Before the pandemic, the Club would support about 10 families with food parcels – now it supports over 65 pensioners and 40 families a week. In total, it delivers around 300 soup meals per week to households.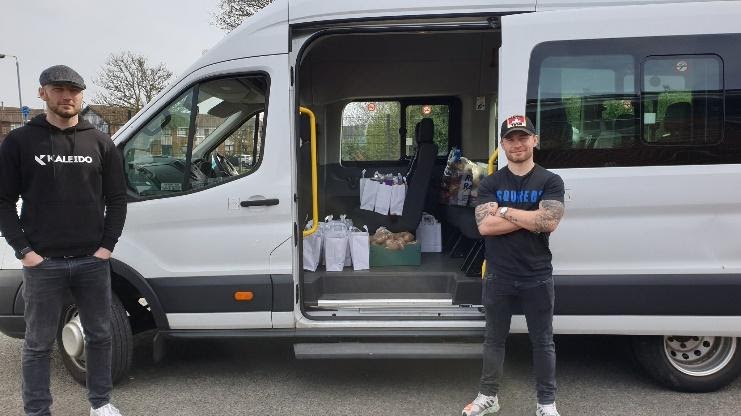 Local boxing stars Steven Ward and Carl Frampton
Funds from the National Emergencies Trust were critical in helping the Club set up its soup kitchen. They were used to buy essentials like pots, hobs and food containers.  
Paul Johnston, Project Manager:
"In the face of the current crisis, more people than ever are relying on organisations like Monkstown Boxing Club to help them survive. Many are facing hunger for the very first time, and with the support of the Community Foundation Northern Ireland and the National Emergencies Trust funding, Monkstown Boxing Club is responding to the growing need."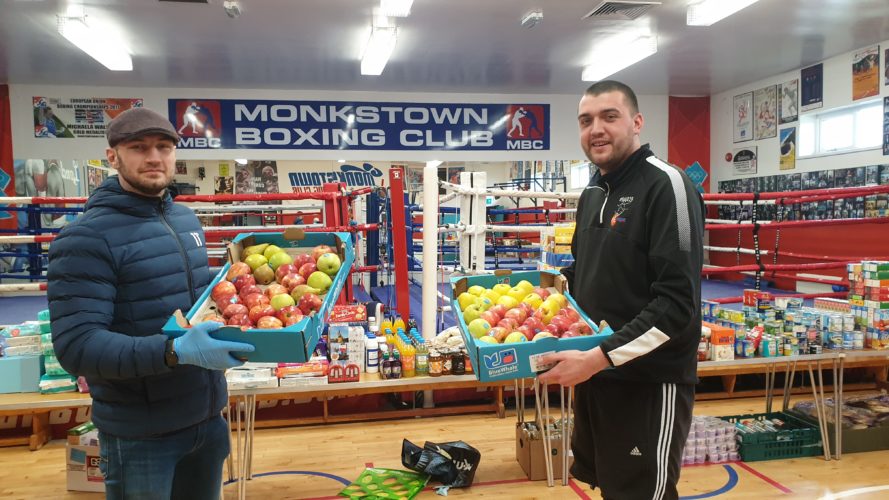 Staff working in the clubs Soup Kitchen
Since 2012, when they received funding from the National Lottery Community Fund, the Club has been delivering a pioneering education programme for young people disengaged from mainstream education – called 'Box Clever'. In 2015 the club won best education project in the UK, and in 2019 was awarded the Queen's Award for Voluntary Service.