Universal Board Games have been using play to build trust and community cohesion for 20 years. We feel it will be even more important to rebuild this after the negative impact of the coronavirus lockdown on vulnerable communities in Hackney. The Coronavirus Community Support Fund we've received has enabled us to build capacity and plan for post-coronavirus.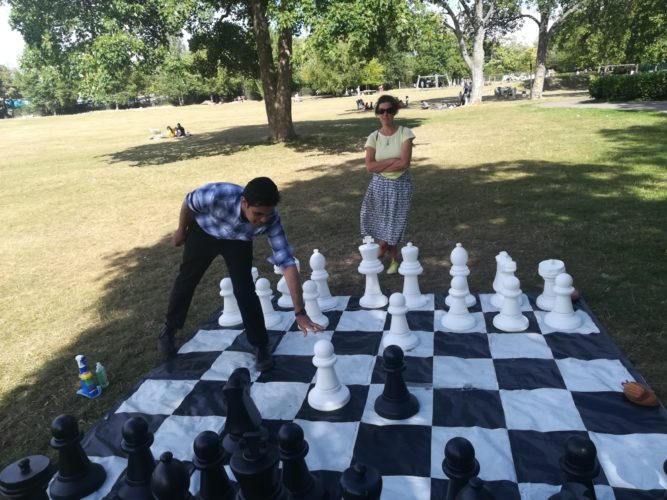 Making a difference
We will be able to network with the first local organisations to restart after lockdown so that we can support BAME families and communities on estates to recover and reconnect, rebuild confidence and resilience through positive activities, playful social distancing and connection to support.
If we don't enable our facilitators to build capacity and plan we will be delayed in restarting our delivery of small scale public events that will help BAME families reconnect with each other and support services and recover from months of isolation, overcrowding and fear.
In future UBG will build on positive aspects of the lockdown experience from families by providing a safe space with less distraction to learn, play and laugh together.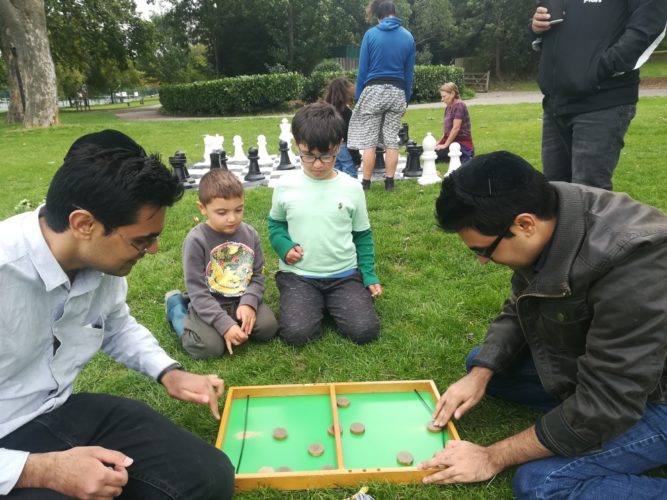 Over the next 6 months UBG will use these networks to survey families in the community and find out how they have been affected by the lockdown and coronavirus crisis and what support they need to recover and rebuild confidence after lockdown. During lockdown UBG facilitators have been networking with Hackney services via zoom to share ideas and information about specific needs and also to plan how best to create a sense of normal after lockdown.
We plan to restart our free open events with social distancing as soon as possible to provide vital reconnecting and joy to help dispel some of the negative effects of the coronavirus crisis. Feedback from our participants in April 2020 was that they want an opportunity to meet and play together as soon as possible.
---
In short, what we've been able to do thanks to the Coronavirus Community Support Fund is:
Capacity building
• Enable Universal Board Games (UBG) project facilitators to do vital UBG admin.
• For UBG to upgrade tech equipment to keep GDPR data safe and deliver some content online.
• Attend remote neighbourhood and borough meetings.
• Network with youth and children's organisations
• Update public liability insurance
• Update coronavirus UBG policies.
Planning:
• Survey Local BAME families about the positive and negative effects of coronavirus and what will help them recover and reconnect after lockdown
• Design and build social distancing games for outdoor events when safe to return
• Design and print posters for upcoming events.
• Design and prepare contingency plan for post-coronavirus events.
• Gloves, hand sanitiser, masks and security tape for social distancing play
• Coordinate with other organisations, locals, young people and creating and training advocates for Our World Too Game.