Clare Reddington, CEO of Watershed in Bristol discusses what happened when covid closed them down, how they have been using the lockdown to do some deep thinking and how they are re-emerging wrapped in renewed values to make a sector that is representative, safe and welcoming for all.  
---
Before lockdown, Watershed was thriving and every part of our business was growing, but as soon as lockdown hit and we were forced to shut, half of our income was lost and now we are down by around £2.8 million. 
But a combination of digital transformation, furloughing, cost cutting, and funding has enabled us to survive and on 1st September we re-opened our building to great swathes of audience love.
If you haven't been to see us yet, here's a little reminder of some of the changes we've made to help you have a safe and enjoyable experience visiting us. We've got an Audio Described version on our Reopening pages here, along with lots more info: https://t.co/eYNYVEPa8P pic.twitter.com/b7wwUsqJ7h

— Watershed (@wshed) October 16, 2020
It's a difficult thing to plan for the re-opening of your building whilst you are still facing a financial black hole. But alongside the challenge was strength, drawn from the collaborative nature of Bristol's culture sector. And pride at the depth and breadth of the work that Watershed has continued to deliver – from our weekly online programme, to the Film Hub South West's regional covid funding, to the migration of the Pervasive Media Studio community to the web.
Supporting mental health and wellbeing
A long time ago, artist Hazel Grian said that if there was an emergency she would come straight to Watershed. And that is what has happened, online and now back in the building, Watershed has acted as a refuge – for people who want to connect to ideas, resources and each other in a time of challenge.
But a refuge doesn't work unless everyone feels safe, and this time has also given us the opportunity to think really deeply about how we will change the diversity of our teams, and the need to support mental health and wellbeing across our community, to make a sector that is representative, safe and welcoming for all. 
The future
The news last week that we were to receive a grant of £731,993 from the  Culture Recovery Fund, brought huge relief. The grant will reinstate the reserves we have used for survival and help us to navigate the changed human and operational environment we are all now in.
It will enable us to continue supporting artists, film makers and young people and has given us the confidence to re-start our artist residency programme which was announced last week.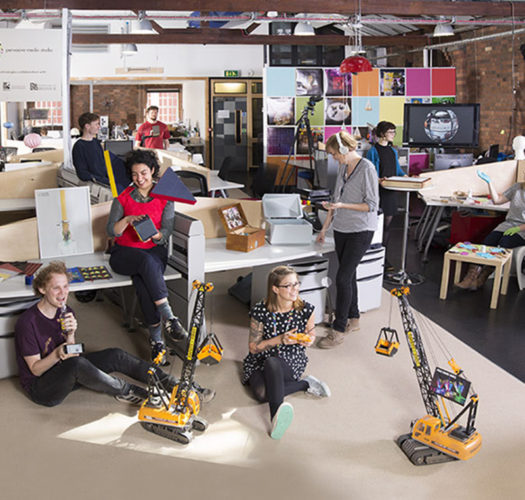 But the uncertainty of the future still feels scary, people are very tired and the knock-on effects of covid are still being felt across the sector.  Our focus now is on looking after staff, serving our audiences and supporting our creative community in the best way we can to offer refuge and look together for hope in this continuing period of challenge.