The grant funding that the Military Wives Choirs has received has enabled us to continue to bring our network together, albeit virtually, during these unprecedented times in the COVID-19 pandemic.
With over 70 choirs and more than 2,000 members in British military bases across the UK and overseas, the Military Wives Choirs is a charity that brings all women in the military community (not just wives) closer together and empowers them through singing.
Across the network, our choirs have adapted to new ways of working over video conferencing software to continue music-making.
To enable our choirs to truly sing together, our Artistic Director, Hilary Davan Wetton, created an innovative original song titled 'Together', which uses classical compositional techniques and lyrics from choir members and most importantly accommodates the internet delay.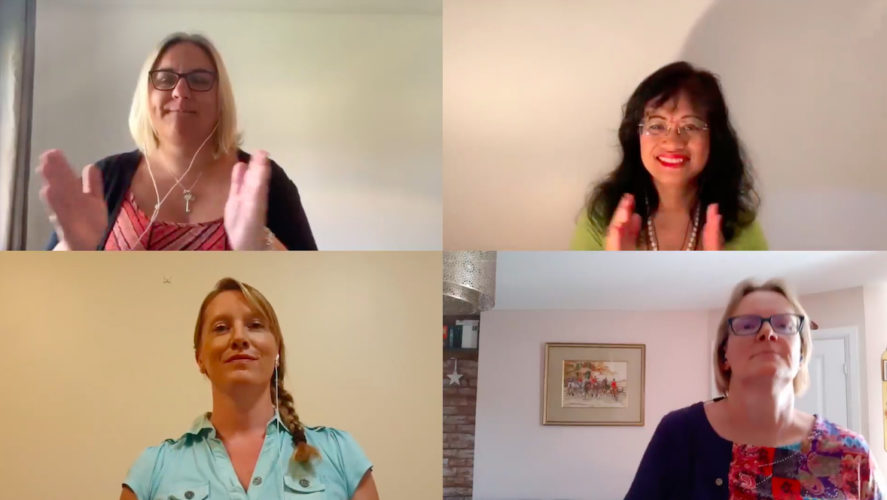 Stronger together
Our network has remained stronger together throughout this challenging time, continuing their music-making whilst many have been working on the frontline in the battle against Covid-19 as doctors, nurses, NHS staff, care workers, supermarket workers, teachers and military personnel. At home, they have become carers, teachers, single parents whilst their partners and husbands are away on national duties.
Our community has provided a safe space alongside women who just get it; military life has continued with deployments still ongoing meaning the support our network brings is needed more than ever.
Our committees, including the Regional Voices Group, have met virtually to ensure we live our ethos of sing, share, support. Our virtual activity has been inclusive of all and been a real lifeline for many.
"The Zoom choir practices have been a lifeline to continue the support my wonderful, fellow choir members give me. It's so lovely to see them all and everyone's smiling faces. I also enjoy our chats and sing-alongs too. I always feel lifted after our sessions."
For those who couldn't attend their own choir rehearsals or for choirs who weren't able to rehearse virtually, a central virtual choir was created and run by the Choirs Support Team to ensure the Military Wives Choirs support continued to reach everyone in the network.
---