The International Tech Hub Network (ITHN) generates innovation partnerships between the UK and international tech sectors. They achieve this through stimulating local digital economies and building high-end digital skills, with the aim of creating sustainable jobs and growth. Following the success of the original UK-Israel Tech Hub, the Network has expanded its reach across the globe.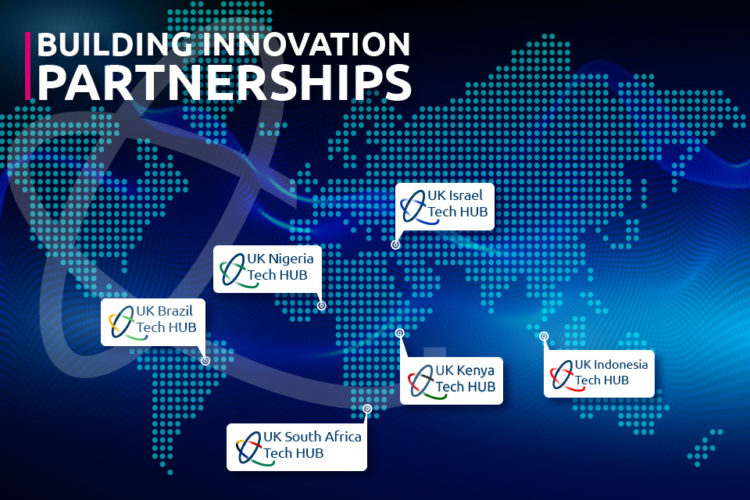 Over the last two years, these ODA-funded Hubs have launched a range of programmes to strengthen their local ecosystems, promote digital inclusion, and champion impact-driven startups. Thousands of entrepreneurs have benefitted from training, mentoring, and networking. Throughout 2020, Hubs rapidly pivoted their focus to pandemic response, allowing continued support of innovative startups and individuals as they develop and look to expand internationally.
We're proud of the achievements the Hub have had so far. Here are some of highlights from each Hub.
Indonesia
Still in its startup phase, the Hub has already delivered multiple programmes. Working with the Ministry of Women's Empowerment and Child Protection and a local NGO, the Hub designed the HERFuture programme, which supported more than 150 female entrepreneurs in micro and ultra-micro home industry in six remote locations. The virtual training – together with the guidance of mentors – boosted participants' digital literacy skills. 90% of HERFuture participants created digital marketplace accounts as a result of the programme, with the majority of these receiving orders shortly afterwards.
In collaboration with ThisAble Enterprise, the Hub also delivered their Tech to Empower programme which supported 100 people with disabilities to become digitally-ready entrepreneurs through virtual skills training. Following the programme, 15 outstanding participants were offered paid internships across 10 partnering companies, and 17 new tech-enabled businesses were launched.
This follows on from Tech to Impact, a week of skills and capacity building workshops delivered across four cities, that reached over 3,000 participants and facilitated 42 startups pitching to investor panels.
Nigeria
The UK-Nigeria Tech Hub has impacted over 2,500 startups from across 15 Nigerian states, of which 600 have benefitted from C19 response programmes. More than 200 young Nigerians have received capacity- building and digital skills training, and another 230+ women have received mentoring and business support, enabling them to scale their businesses. Download the full report.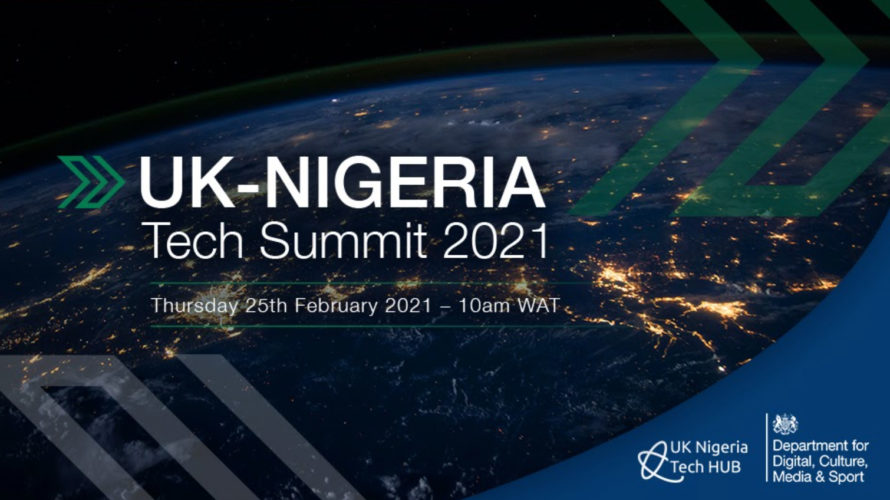 The Hub hosted its first annual UK-Nigeria Tech Summit earlier last year to mark its one year anniversary. Over 600 tech leaders converged virtually to explore partnerships and opportunities to strengthen Nigeria's booming tech industry.
A socially-distanced anniversary reception was also hosted by the British Deputy High Commissioner, Ben Llewllyn Jones, at his residence. This brought beneficiaries of the Hub's programmes as well as various stakeholders in the Nigeria Tech ecosystem together to network and explore possible areas of collaboration.
South Africa
In just over two years, an incredible 13,000+ beneficiaries – the majority of which were women – have been trained via 550 training sessions. Almost 9,000 beneficiaries have been networked into the local tech ecosystem, and another 41 South African entrepreneurs have been tangibly connected to the UK market.
As a direct result of Hub support, 184 new digital businesses or innovations have been created, and 4 startups have successfully expanded to the UK, with a combined company value of £12.2m.
To mark their two year anniversary, the Hub team have created a video capturing their highlights.
Kenya
Over 1000 startups and SMEs have been supported, with the Hub reaching more than 2000 beneficiaries across Kenya, whilst also engaging with 100+ investors. A total of 22 projects have been delivered, 3 in partnership with the Kenyan Government, 3 focused on gender and 7 responding to covid and economic recovery.
The Kenya Hub also launched the Business Regulatory Toolkit website to aid small businesses navigate regulations in Kenya. This project was delivered through collaboration with the Government of Kenya, and was formally launched by Jane Marriot (British High Commissioner to Kenya) and Cabinet Secretary of the Department of Business Reforms and Transformation under the Ministry of East Africa community and Regional Development Ministry, CS Adan Mohammed.
Looking to the future
The Network continues to expand, with Brazil joining the Tech Hub family, having launched their first cohort of the Future Females Business School. Next steps will include initiatives to help digital innovations addressing development challenges, scaling up businesses whilst reaching global markets. This will include removing regulatory and tax barriers for tech for good startups and cultivating more diverse tech talent that will increase access to digital dividends. The Hub aims to drive forward improvements in health, education, job opportunities, economic growth and to help Brazil build back better from the COVID-19 pandemic.
In the ongoing C19 crisis, the Hubs play a key role in their local ecosystems not only as a bastion of support for tech entrepreneurs, but also a vital portal to international connections. The established Hubs' expert teams will continue to deliver pioneering programmes and activities catering to local needs, as well as participating in network wide events.
Find out more and get involved
Read more #DCMSTechHubs blogs in this series