Over the last three years I have been the director of Audience Labs, an artist-led innovation programme at The Royal Opera House, which has afforded me the extraordinary opportunity to work with different technologies, partners, and a sweep of great artists. We have been exploring the true meaning of innovation, finding pioneering artists and next generation technology to create boundary-breaking contemporary art and experiences that matter. 
New and diverse artists, audiences and creative technology partners
Rooted in the Royal Opera House's tradition of stagecraft and alive to the possibilities of immersive technologies, we wanted to invite new and diverse artists, audiences and creative technology partners to explore what could be next. My daily question to myself, is how do we do this well; make great art in a way that matters?
For over two years we have been working on the world's first opera in hyper reality, inviting audiences to step into a bespoke 'Opera Tardis' and experience a dream-like journey carried musically by a poem layered in song. Opening now as The Royal Opera House does its doors, we can at last bring Current, Rising to the world created in collaboration with award-winning Figment Productions and Royal Holloway, University of London, funded by UK Research and Innovation.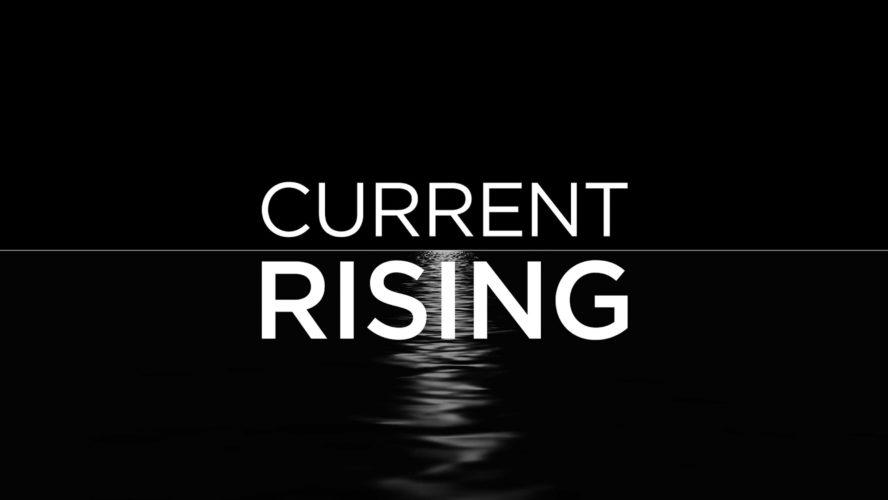 And then the pandemic hit…
During the COVID crisis we kept finding new ways of opening up, creating new work and working with artists. In collaboration with The National Gallery X we commissioned three ambitious, boundary stretching talented digital artists; Dennis Ogadabe, Fantasia Malware and Maf'J Alvarez. For 'The Rules Do Not Apply' commissions we opened up a motion captured ballet choreography and a National Gallery mural. The artists were given support but more importantly the freedom to respond in their own voice. It led to three very different, beautiful, digital artworks which investigate how this time can be a catalyst for reflection and change. 
Developed by a female-led creative team Current, Rising is a timely experiment turning the notion of what it means to go to the opera on its head. Inspired by the liberation of Ariel at the end of Shakespeare's Tempest, Current, Rising will take four people at a time into its magical universe, traversing together the landscapes of the night, from twilight to dawn – exploring ideas of isolation, connection, and collective reimagination – a prescient moment and experience of our time. 
Our purpose
The different collaborations, reimagining what opera can be, who it is for and how it's presented, the possibility of touring this kind of work across the globe; these are all powerful illustrations of our purpose at Audience Labs.
Audience Labs will be closing its doors at the end of August. As we are taking stock, we are still asking ourselves questions about good art and meaning.  What do we need to consider for our desirable cultural future and serve audiences better? Technology is just a Trojan Horse for new ways of thinking and working – there are many ways to create change for the better. We need to lose our fear and ego, find new partners, and centre ethics, diversity, and inclusion in everything we do.  If we want to make great art that is meaningful to new audiences, we need to think in new ways about the art itself and work with new people. 
---
The Rules Do Not Apply is online on the National Gallery X site now, and Current, Rising, will open to the public from Friday 21st May at The Royal Opera House.