Head of National Data Strategy Implementation, Bethan Charnley discusses the launch of the government response to the National Data Strategy consultation and plans for the NDS Forum.
What a week! Last Tuesday I had the pleasure and privilege of overseeing the launch of the government's response to consultation on the National Data Strategy Framework. 
Our response to consultation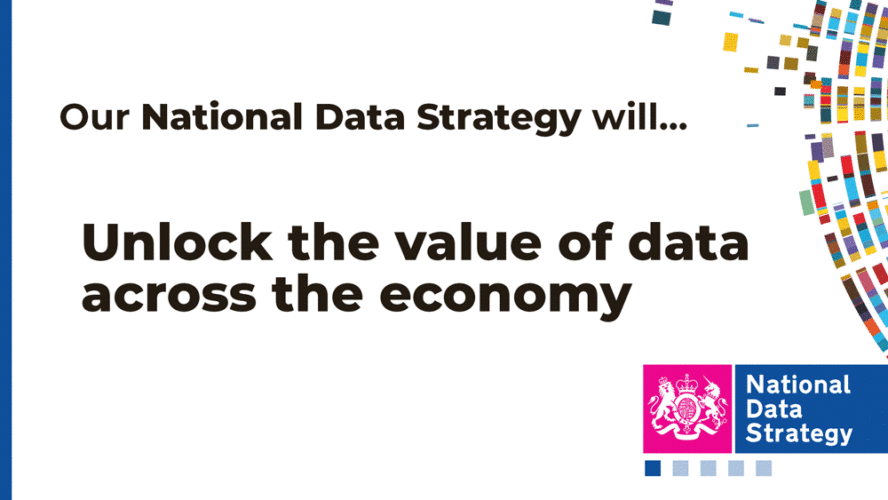 You can now read the announcement and the government response online. It sets out the key themes of feedback we received to the consultation, and how we will build on these insights to deliver our plans in such a way that builds public trust and ensures the opportunities from better data use work for everyone, everywhere. 
The response also sets out our proposed approach for implementing the strategy and summarises the action we've already taken across the strategy's five missions since we published the original framework strategy back in September 2020.
In conversation with the Minister
We decided to mark the publication by joining forces with techUK to host an 'in-conversation' event between the Minister of State for Media and Data, Rt. Hon John Whittingdale OBE and Sue Daley, Director for Technology and Innovation at techUK. 
We were thrilled to have a virtual audience of well over 300 dialled into the event and it was fantastic to see so much engagement from across the UK data community (for those unable to dial in the recording is available here). 
It's clear that the passion and enthusiasm for making a success of the National Data Strategy extends well beyond government – an enthusiasm we're hoping to really harness and make the most of through the National Data Strategy Forum! 
The National Data Strategy Forum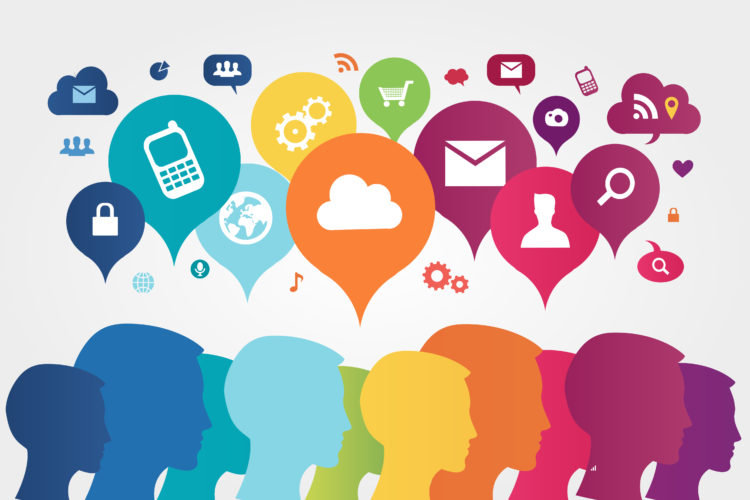 Since we went live with the announcement it's been great to see so much interest in the National Data Strategy Forum, which will be co-chaired by DCMS and techUK. With that in mind I thought I would share some further details on what we're hoping to achieve through the Forum and how we see it working. 
We have always been clear that the National Data Strategy was intended, not as a final answer, but to initiate a conversation about the way that we support the responsible and trusted use of data in the UK. 
The data landscape continues to evolve, and consultation respondents made clear the importance of continued stakeholder engagement throughout the National Data Strategy's implementation, bringing in perspectives from across industry, academia, civil society and wider public attitudes. 
As we move forwards in developing and delivering on the actions set out in the Strategy, I agree that it's vital that we continue this conversation in an inclusive way, bringing together a diverse set of perspectives. 
The Forum is one of the ways we will do this. In practice, the Forum will be a series of stakeholder discussions which we will convene over the next 12-months and beyond as we implement the National Data Strategy. Participants will be asked to challenge and champion the National Data Strategy, and join together in making the way we use data in the UK the best it can be. We want the Forum to help deliver the National Data Strategy and focus on engagement that leads to action.
Specifically, participants will be invited to:
Help shape the development of the future vision for the Strategy,

including horizon-scanning for future opportunities, and providing challenge and advice on the long-term future direction of the Strategy

Develop collaborative programmes of work

, with and beyond Government to support the delivery of the National Data Strategy; and identify links to other areas of thinking domestically and internationally, that can be leveraged to improve the Strategy's development and delivery

Champion the National Data Strategy through their networks

, to embed its principles and goals beyond government.
We want to take an open and inclusive approach which welcomes in new ideas, and so the Forum will comprise a fluid group of participants, inviting individuals with expertise specific to each discussion. We will also be sharing the key themes from each discussion publicly via our NDS newsletter and this blog, so even if you don't attend the Forum itself there will still be ways of continuing a conversation with us.  
We want to provide opportunities for individuals and organisations to contribute ideas beyond Forum discussions and welcome your suggestions for topics of interest. The Forum is designed to focus on cross-cutting issues and themes, and will be complemented by Mission-specific engagement. For example, in parallel, colleagues in the Central Digital and Data Office within the Cabinet Office are setting up opportunities for your contributions to improve the use of data across government – for example, through the Open Government Partnership National Action Plan working groups, as set out in our consultation response, and via regular open challenges to identify new standards and best practice proposed by the Data Standards Authority. 
Getting involved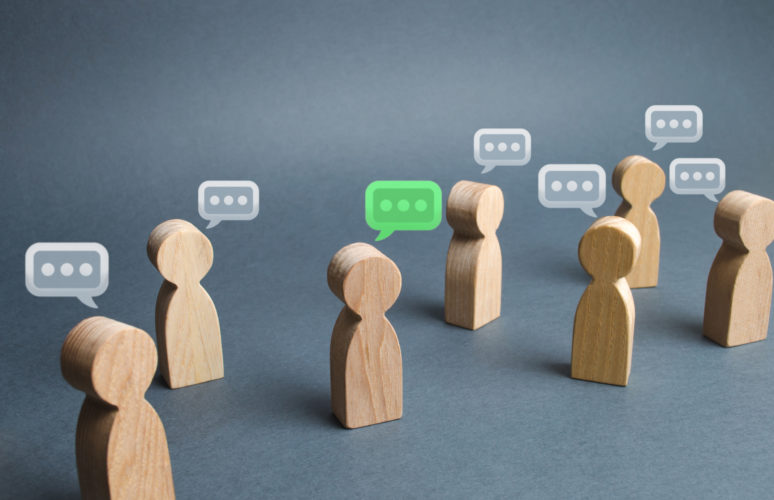 If you are interested in attending a Forum discussion then we'd be grateful if you could let us know by completing this short form*. Forum discussions themselves will be necessarily limited to ensure conversations can be focused and action oriented. For each Forum discussion we will prioritise diversity of representation, bringing together multidisciplinary expertise and fresh perspectives from up and down the country. 
However, even if you aren't able to join us for a Forum discussion there will be plenty of other opportunities to get involved and support the implementation of the National Data Strategy – to stay up to date on these opportunities, and the Forum, please sign up to our NDS newsletter here. 
We are also always interested to hear about new data initiatives, research, or examples of data use for social and economic good, and we encourage contributions to the newsletter. If you would like to share case studies, a new report, or contribute a guest blog post, please get in touch with the team at nationaldatastrategy@dcms.gov.uk
*If you are not able to use this link you can email your response to nationaldatastrategy@dcms.gov.uk or post to National Data Strategy (NDS), DCMS, 100 Parliament Street, 4th Floor, London, SW1A 2BW.