6 September 2021
I was incredibly fortunate to witness world-class sport in Tokyo last week. From bocchia to tennis, athletics to taekwondo, it was  a privilege to see members of the Paralympics GB team in action and understand first-hand how hard all the athletes and staff supporting them have worked to reach the Paralympic Games.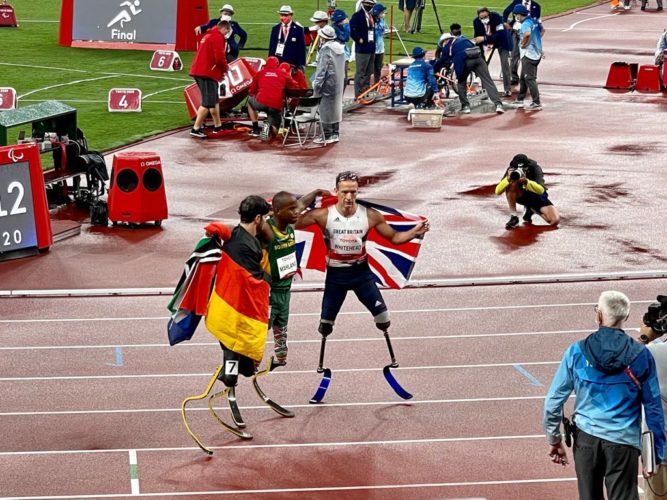 I saw athletes who have had to overcome significant challenges excel in sport. One of the reasons why these games are so important is that they can help change perceptions and, for example, show in the most exciting and compelling way not what people with disabilities can't do, but what they can do.  
The games also inspire future generations. And inspirational performances have came thick and fast with a medal tally to reflect the astonishing success of our para athletes. Going beyond the medal winning performances, we have also seen a string of personal best performances and achievements that have been equally rewarding.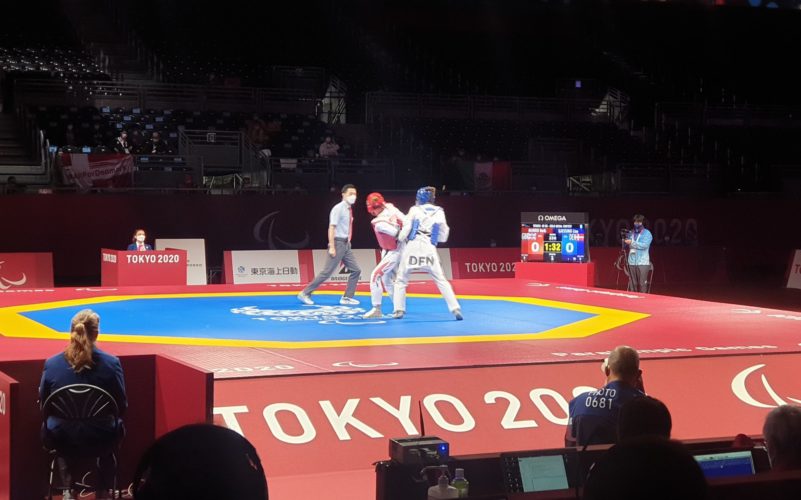 Whether they are leaving with a medal or not, all our Paralympians have many reasons to be proud of themselves, and we have many reasons to be proud of them.  The success is not without significant sacrifices from all involved, though, with both the training and the actual competing being held under extraordinary circumstances given the ongoing Covid-19 pandemic.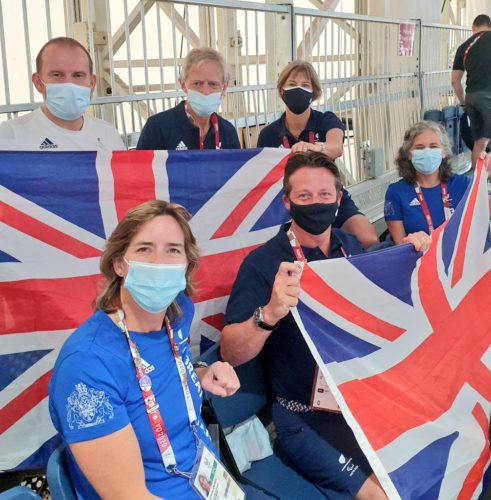 As one of the very few representatives from the UK, I felt honoured to see such a wide variety of performances first hand and to meet representatives from UK Sport and Paralympics GB.  The UK has excelled in an incredibly wide variety of sports and disciplines – more than any other competing country in fact, and more than any Paralympic team in the history of the Paralympics.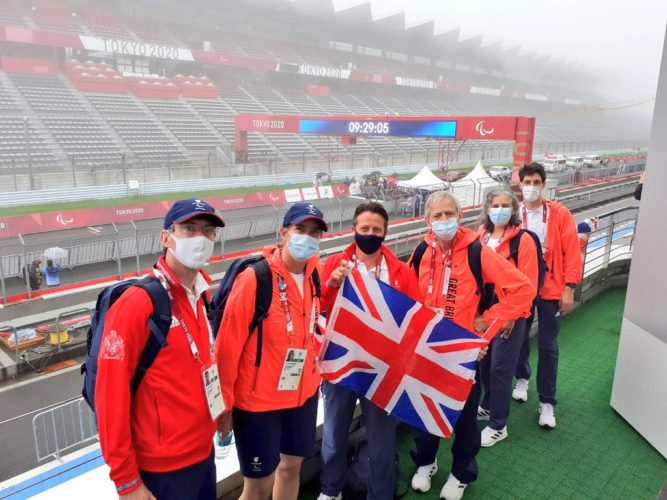 It is difficult to identify highlights as the whole experience has been so compelling, but seeing Dame Sarah Story win her 17th gold and become the most decorated para olympian was incredible. I was also fortunate to see the incredible role-model, Ellie Simmonds, compete in her very last swimming race before she retired, and I had the privilege of actually presenting the 99th and 100th medals for Paralympics GB to Emma Wiggs who won gold and Jeanette Chippington who won bronze at the paraconoeing.  
Impossible to ignore
This cohort of Paralympic athletes has the highest number of female members ever – a sure sign of women's para sport going from strength to strength. And while 142 of the Paralympics GB team had competed at a Games before – some, incredibly, since 1992! – 85 athletes made their debut in Tokyo, suggesting the future is very bright indeed for Paralympics GB as a whole.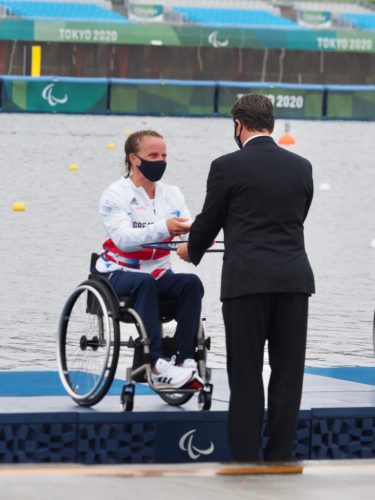 This is exciting not only for those currently involved in Paralympic sport but those just starting out too. Sport England has been sharing some wonderful resources and highlighting opportunities for disabled people to try everything from Wheelchair Basketball to cycling on their social media accounts and I encourage anyone thinking about trying a new sport, or returning to an activity they enjoyed before the pandemic, to take a look and give something a go!
What next?
I for one am incredibly proud of and excited by the talent I've seen in Tokyo. As I watched the closing ceremony back home in the UK, I reflected on an incredible Games, my own personal experience, and the warm welcome I received from our Japanese hosts who held these games under extremely challenging circumstances. The Paralympics have also shown the power of sport to bring people together. I have enjoyed meeting representatives from Paralympic Committees from many countries who came together to recognise and celebrate the achievements of our Paralympians around the world.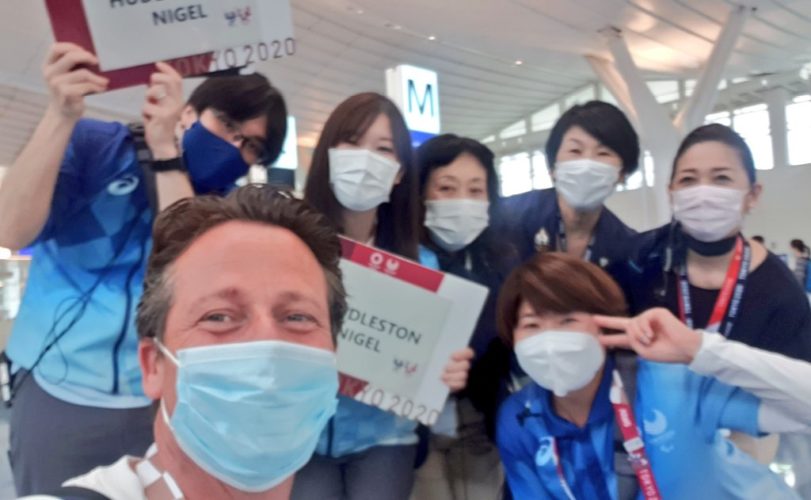 With continued investment and support, Paralympics GB aim to build on the legacy of success created in Tokyo and take forward a diverse and inclusive team to the Winter Olympics next year and Paris in 2024.  And of course, before Paris, we have the Commonwealth Games next year in Birmingham where we will get to see many of our Tokyo Paralympians in action on our home turf. I can't wait!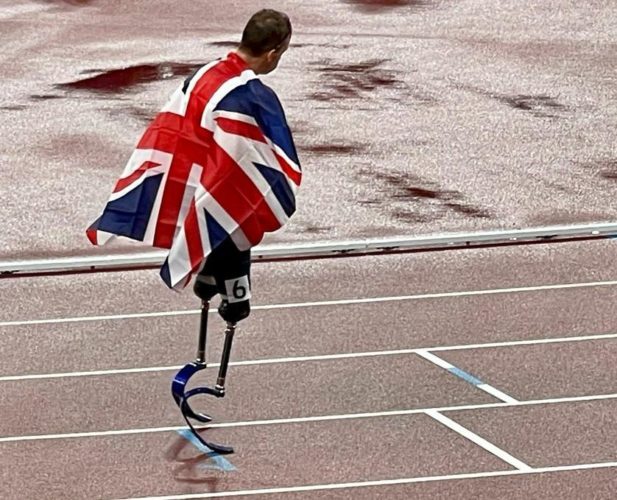 ---
30 August 2021
I have felt an enormous sense of pride watching ParalympicsGB in action this past week. It's been brilliant to see just how much positivity there is surrounding our athletes and the Games, online, in the media and from people I meet and speak with too.
As an event in its own right, the Paralympics has gone from strength to strength since its inception at Stoke Mandeville in 1960 and particularly since London 2012, when athletes performed in sold-out stadiums.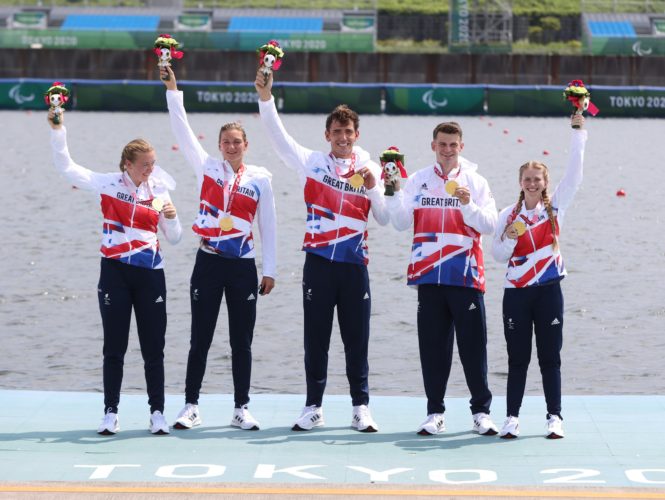 Representing the UK
I recognise the difficulties many competitors have faced in getting to Tokyo (lack of training and cancelled competitions in the lead up to the Games, for example) and am incredibly impressed by their commitment and determination to succeed. I will be sharing this in person next week when I travel to Tokyo, as I am fortunate enough to be attending the Games once again.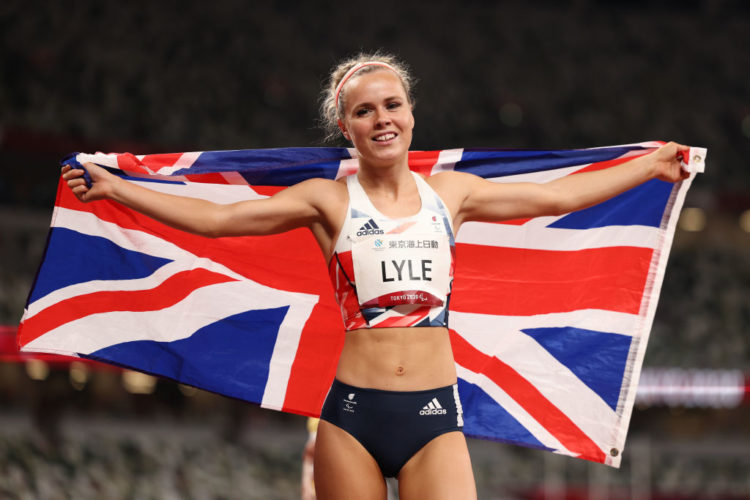 All those taking part in Tokyo with ParalympicsGB are arriving at the top of their game. They will be showing that people with disabilities are capable of astonishing, record-breaking, performances across a huge variety of sports and disciplines. I am very much looking forward to seeing some of these for myself.
Investing in the next generation
At home, the Government's recently published National Disability Strategy aims to support people with disabilities in a number of ways, from housing to travel and job opportunities, making the UK a better place to live for everyone. Not everyone will go on to be, or want to be, a Paralympic athlete but we hope to give those living with disabilities more opportunities to get on in life and succeed, whether that be in sport or any other sector.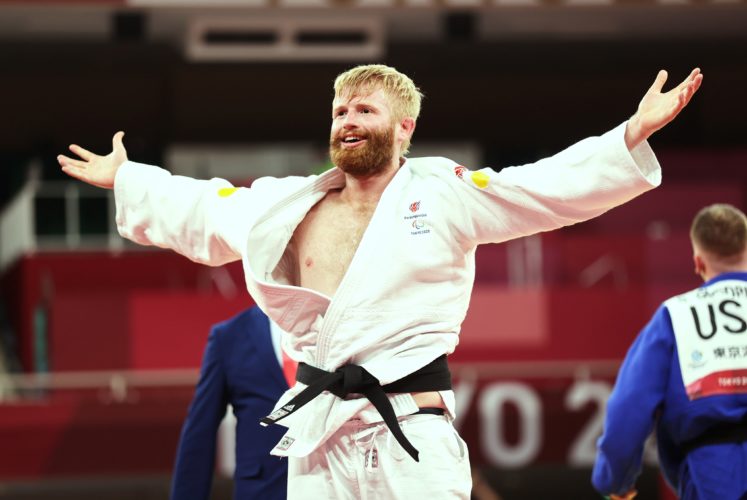 Since the Olympics drew to a close a few weeks ago, we've announced £232 million funding for TeamGB and ParalympicsGB  ahead of Paris 2024. This equates to £77.4 million per year, an increase of 44% a year to help grow the talent of the future. This investment will ensure athletes continue to access UK Sport's World Class Programme and Progression funding at a vital moment, with the next Olympic and Paralympic Games now just three years away. The investment will also support those targeting success at the Winter Olympic and Paralympic Games next year.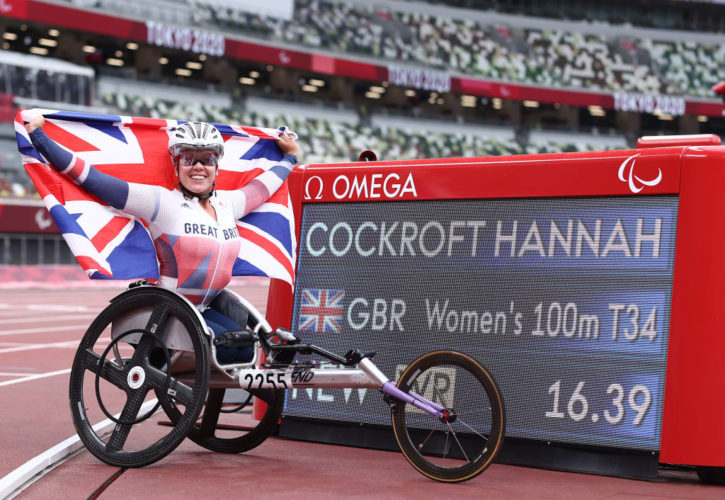 Show your support
The empty seats at the opening ceremony in Tokyo on Tuesday were a stark reminder of the times we're living in – but I know so many of you will be rooting for the men and women of Paralympics GB over the coming weeks from home. 
Make sure you share your support with them online. Use #Impossibletoignore and @ParaylmpicsGB and @DCMS so we can see and share your support too!
---
10 August 2021
Watching the Olympics closing ceremony bring events in Tokyo to an end (for now), I felt immense pride in Team GB and everything they've achieved over the past fortnight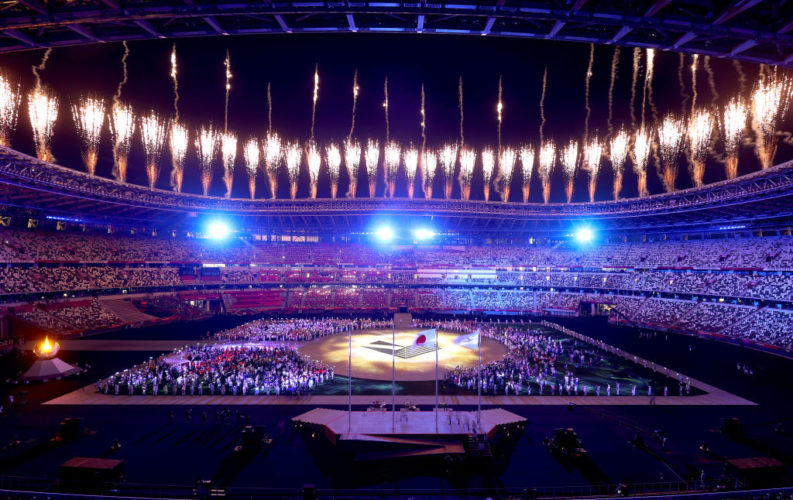 Our Olympic athletes have been an absolute credit to Great Britain with so many incredible, inspirational performances giving us medal winning-moments that will live long in our memories.
Their success is years in the making and the product of dedication, skill, resilience in handling major disruption caused by a pandemic and sustained investment in UK Sport from the National Lottery and government. This group of athletes, who have handled an unprecedented amount of practical challenges in the run up to the Games, have reconnected the nation after a very difficult 18 months and I am sure will have inspired people to get active.
Having personally seen some of the events, while following the stringent and well-run protocols, I have an even greater understanding of the marginal gains, winning mentality and determination each and every one of the athletes and support staff strives for. 
National pride
This has been felt by people across our nation as we have willed each athlete on and delighted in every astounding display of sporting endeavour. After 18 long months, we were able to collectively experience hope, success and sometimes defeat but always in the knowledge those in the arena were trying their absolute best. 
Sixty-five medals is an astonishing achievement ranging from new sports such as skateboarding to those won by veterans of the Olympic Games in equestrian events, which shows the huge breadth and depth of Team GB's talent. 
I hope to see many of these sporting superstars competing on home soil next year at the Birmingham 2022 Commonwealth Games in July. 
Countdown to the Paralympics
As Tourism Minister, I also took the opportunity while in Japan last week to meet with my counterpart Minister Jiro Hatayama, alongside the British Ambassador to Japan. We discussed reopening tourism between our two countries, as well as our countries' experiences of hosting major sporting events.
I'm looking forward to the Paralympics in two weeks' time, when the country will be cheering on our brilliant Paralympic athletes as they make us proud in Tokyo once again.
Tokyo has been an unforgettable Olympic Games, and while our athletes were creating extraordinary sporting moments out in Japan, local communities in the UK were being inspired by their success 💫#Tokyo2020 | #MakeAmazingHappen pic.twitter.com/0XfntN8TaX

— UK Sport (@uk_sport) August 9, 2021
---
3 August 2021
What a few days it's been since my last post! Watching Team GB build upon their fantastic first week with more medals and memorable moments on the pitch, in the pool and at venues across the capital, I feel very fortunate to be here.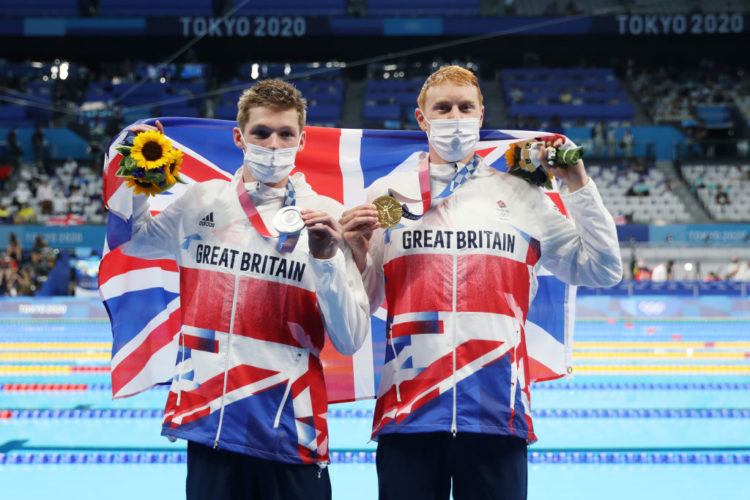 I am also encouraged to see the consistent safety measures in place to protect all those involved, including the pre-entry tests, tests upon arrival and daily tests myself and officials from other countries are undertaking. Mask wearing is compulsory in most areas and social distancing has clearly been considered everywhere from the stadium seating to podium positions.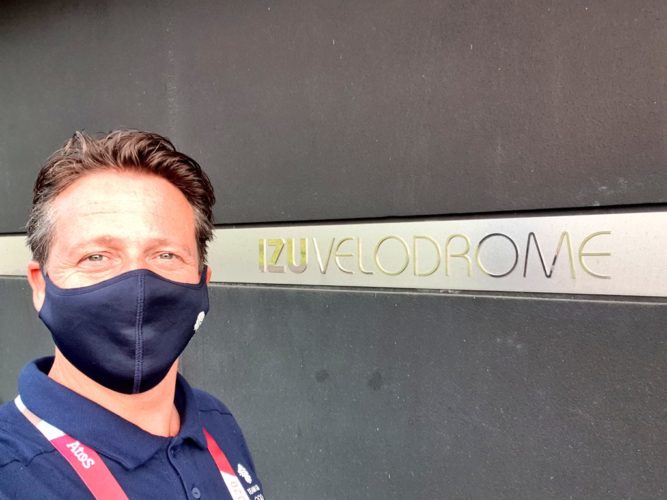 Representing the UK
As the only UK Government representative to travel to the Games, it was my privilege to meet Olympic medal winners including Adam Peaty and Max Whitlock, passing on messages of support from home and letting them know how proud everyone is of their monumental achievements.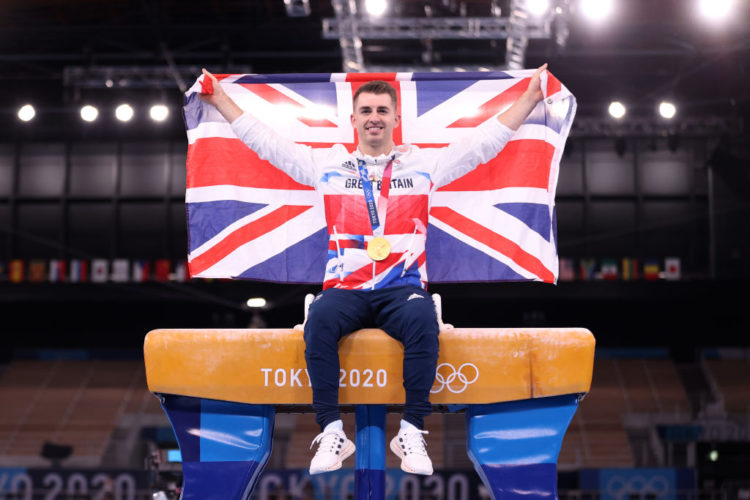 I'm particularly proud to see how much this Team GB represents the whole of the UK, with competitors from all four home nations, representing a range of communities and backgrounds.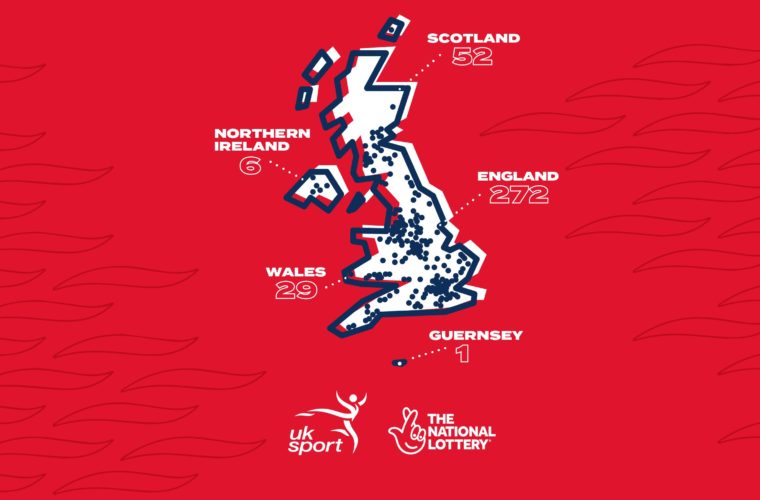 Home support
Thanks to the support of National Lottery players, we've invested £345 million of funding to UK Sport since the Rio 2016 Games, resulting in Team GB taking 375 athletes to the Tokyo Olympics, the biggest delegation to an overseas Games there's ever been.
While the success of each athlete is very much theirs to own, it is also down to a team of amazing professionals behind the scenes, combined with Lottery sales and investment all playing a part to get them to Tokyo, as triathlon Gold medal winner Georgia Taylor-Brown said herself:
Georgia Taylor-Brown, part of the gold medal winning triathlon relay team,🏊 🏃 🚲 says thanks to the NHS. #TNLAthletes @BritAthletics @uksport @NHSuk @TeamGB pic.twitter.com/EVzmcSodIW

— National Lottery Good Causes (@LottoGoodCauses) August 2, 2021
So thank you to everyone who plays the National Lottery and supports good causes in their own communities and beyond, these Games demonstrate the real difference you're making.
Bring on Birmingham
My visit isn't only about these Olympic Games though, I'm using the opportunity to meet my Japanese counterpart, as Tourism Minister, to discuss reopening tourism between the two countries, as well as the wider relationship. We are also looking to see what lessons can be learnt from Japan as we look towards the Birmingham Commonwealth Games.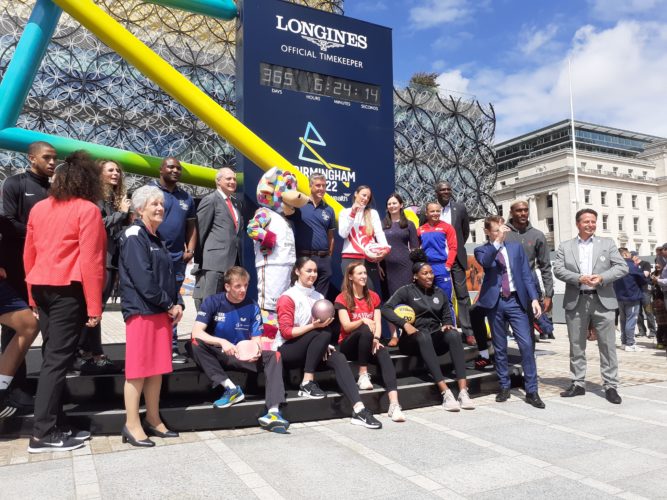 It's thrilling to think that this time next year, many of the athletes competing in Tokyo will be competing in Birmingham, giving people at home the opportunity to see them in action on home soil. 
Being in Birmingham just last week, seeing how things are shaping up and meeting former and future athletes, as well as local families looking forward to next year's events hammered home what a spectacular Games 2022 will be. The excitement in the air was palpable, and I know the West Midlands is set to offer a warm welcome and a great Games experience for fans and athletes alike.
More to come
I've been lucky enough to witness several events here in Tokyo and am astonished by our athlete's speed and skill as I'm sure everyone who attends events at the Commonwealth Games in 2022 will be too. 
Keep going Team GB, we're all so proud and can't wait to see what the rest of this Olympics has in store!
---
1 August 2021
What a start to the Tokyo Olympics Games it's been! The first week has seen a flurry of medals from a wide range of events, showcasing the very best of British sport.
On my first morning in Tokyo, the Gold rush continued with first place finishes for Team GB in mixed triathlon team and mixed relay swimming. I felt privileged to witness our incredible swimmers win their gold medal, only a few hours after arriving in Tokyo.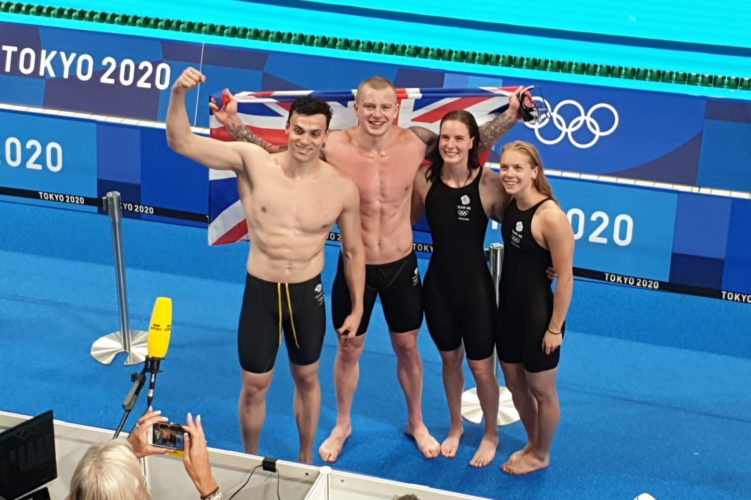 Touch down in Tokyo
This of course is an Olympic Games like no other, as the world continues to deal with the Covid pandemic. Touching down in Tokyo, I was immediately aware of the precautions keeping all those involved in the Games safe, which is both reassuring and a reminder of everything these athletes have sacrificed to get this far.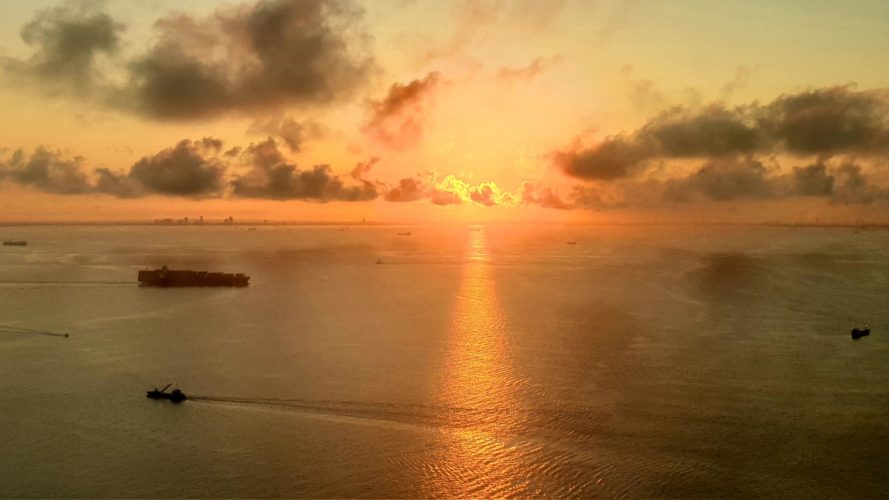 While there are still critics of the Olympics and Paralympics going ahead, the overriding enthusiasm in Japan and at home in the UK, gives the athletes a huge boost.
This is the second time Japan's capital has hosted the Olympics and some of the sports first included there have come a long way, including volleyball and Judo. This year's Olympics also includes four new events and it's exciting to see sports like skateboarding and climbing breaking through to the world stage.
An Olympics like no other
Team GB's medal success is even more incredible given the unprecedented build-up the athletes have had to the Games. I know just how hard everyone has been working behind the scenes to make sure our athletes can compete and succeed. And it's certainly paying off. On my first evening I was delighted to be able to personally congratulate Kye Whyte and Beth Shriever on their historic medals in BMX.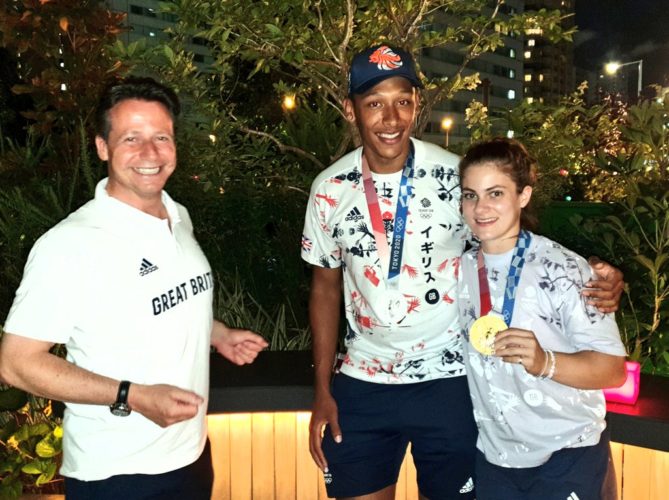 Along with UKSport, we've worked hard to ensure athletes have as much support as possible preparing for the Olympics, including with travel and training. It's also important to underline that the performances we're now seeing are also down to sheer grit, determination and adjustment at a time when we were all wondering what the Tokyo Olympics would look like.
Inspiring future generations
Team GB's athletes continue to build on the legacies of recent Games with medals coming thick and fast for many first timers in Tokyo. In fact, 70% of Team GB's squad are competing at their first Olympics, making their continued success all the more admirable and exciting for the future.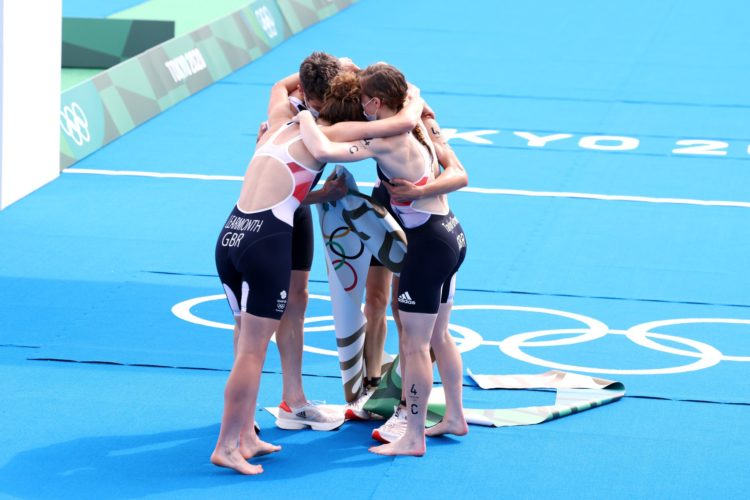 For the first time ever, there are also more female athletes competing for Team GB than male athletes. This success is the result of all the impressive results female competitors have racked up in the past year and I'm sure will inspire many more young girls to choose sport and aim high.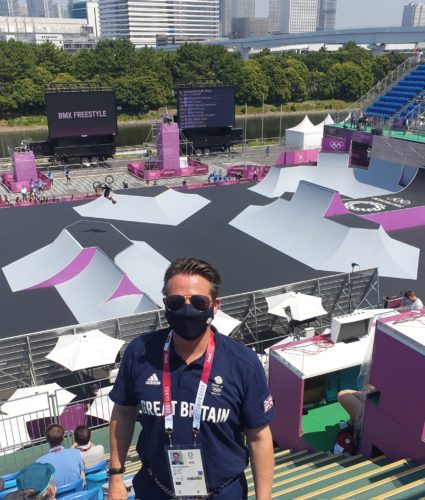 I am delighted to be out here supporting them and all our athletes and wish everyone the very best of luck in what will be another thrilling week of sport.