How it started
I decided to leave my seven year career in finance behind and follow my passion for helping people and fixing computers in 2021.
During the first lockdown, I was put on furlough which gave me a lot of time to assess what I wanted out of life and what brought me joy. One thing that stood out to me was that my fiancé had worked jobs he was great at but didn't necessarily enjoy. Watching him take leaps of faith during the pandemic gave me the courage to do the same. I had been working tirelessly towards a career in something that I thought I was meant to do but I knew deep down that it wasn't who I wanted to be.
Heading up the transition to working remotely made me realise I definitely wanted to pursue a career in IT: I acquired laptops, set them up for users, created shared drives and helped implement changes to data storage. I took a step back, realised what I had achieved and saw how naturally I wanted to get involved in these projects.
Looking for apprenticeships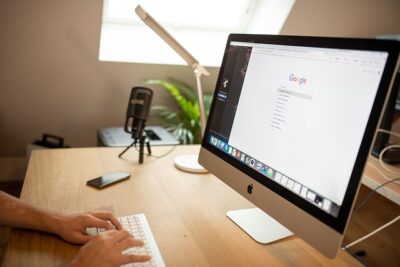 I spent several weeks researching different apprenticeships and found a provider called QA Limited who specialises in tech, digital and IT apprenticeships. I nervously applied for a role that I had very limited experience in and couldn't believe that I had been chosen for an Interview – it's all my partner heard about for several days!
I was very fortunate to be given the opportunity to join the IT department at AND Digital through a Level 3 IT Infrastructure Technician Apprenticeship. With no formal training or background in IT or in the Tech industry, I knew I had to fully immerse myself in the role. 
I have taken every opportunity given to me and turned it into a learning experience. This has certainly been a tremendous period of growth for me – not only educationally, but also finding meaning in what I do.
New skills, new career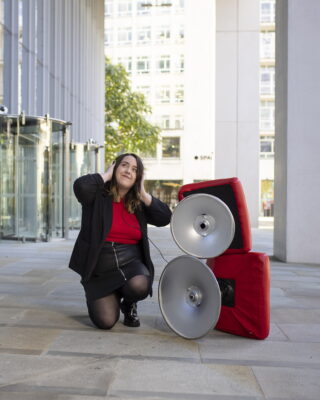 I have learned a variety of new skills from the apprenticeship – ranging from networking, operating cloud technologies to understanding business practices. 
One thing I enjoyed most about the apprenticeship is seeing where I can apply my knowledge, putting my knowledge and skills into practice at AND Digital. All these new skills have allowed me to be successful in my new career to the point where I have progressed to a permanent employee within 6 months of starting the course.
I am really grateful to my colleagues at AND Digital who have been so welcoming and supportive throughout the apprenticeship and because of this, I've been able to successfully pass all the exams and start my career in IT on the right foot.
I highly recommend anyone considering a new career to take advantage of the apprenticeship vacancies out there –  you may be surprised at where it can take you!