Ahead of National Events Month October staring tomorrow, Alistair Turner Campaign Director at Britain for Events, tells us what makes a good event.
What makes a good event? Is it the quality of the experience, the brilliance of the music, the level of sporting achievement, the educational and entertainment qualities of the speakers? Or is it the significance of the experience, where it stands historically, or its significance to us as an individual, in both our professional or personal lives?
Or is it the fact that when we attend an event it represents a shared experience, usually with likeminded individuals; that the audience is bought together by a love of a certain topic, hobby or interest? In a digital world, maybe the act of sharing something face to face is such a commodity that we long for it without even realising.
Next month (October) the Britain for Events campaign is running National Events Month. A month long campaign that celebrated the full diversity of events that take place in Britain every day. Whether they are sporting, cultural, musical, or business driven exhibitions, trade fairs, educational conferences or product launches – National Events Month is celebrating the fact that no one in the world does it better than Britain.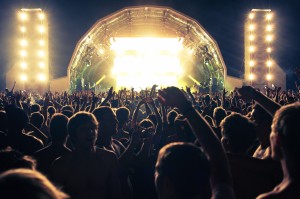 The UK events industry punches above its weight. We have historical and contemporary settings, rolling countryside and hyper connected cities. We have creative event organisers who export their talent around the world. We have exciting and excitable people, that have spawned some of the greatest events held this century, from Glastonbury to the Olympic Games.
It is an industry that is worth £39.1 billion, that recruits over 530,000 people and that supports over 250,000 companies from micro to macro. It's an industry that is responsible for bringing some of the most dramatic occasions to these shores, for sharing the most intelligent learning and research with the world, for progressing businesses and industries. In the UK, we're global leaders.
So what makes a good event? That it is held in Britain.
For more information on National Events Month go to nationaleventsmonth.co.uk or follow @Britain4Events and use the #NEMO hashtag.