As half term begins, VisitEnglands' Enterprise Director Jenny McGee celebrates the breadth of #GREATdayout opportunities on offer across England.
There are so many wonderful experiences to enjoy across England this half term, whether on a day trip, short break or longer holiday. Wherever you choose to venture, I know for certain you won't be far from one of the hundreds of fantastic attractions we are so fortunate to have on offer in this country.
Attractions form a core part of the fabric of the tourism offer in England. With our world renowned museums and galleries, our majestic cathedrals, churches and grand historic houses, our lush country parks, zoos, nature reserves and idyllic gardens, we are so lucky to have so much choice within easy access.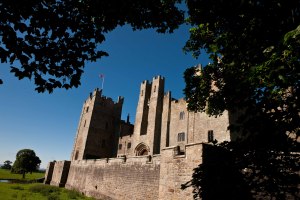 Ahead of this half term we're highlighting a number of attractions that are part of our Visitor Attractions Quality Scheme. Attractions that are part of the scheme work with our network of highly trained assessors who advise and help them to develop and improve the experience they offer to their visitors. There is some truly fantastic work being done across England to create memorable and quality visitor experiences.
This year we have introduced a series of accolades to recognise those attractions that are really going that extra mile. The accolades have been created to capture particular areas where the attraction excels, whether it's the Welcome, the Best Told Story, the Quality Café, overall a Hidden Gem, or simply pure Gold.
There are 46 attractions that have been recognised with these accolades as part of this first round. So, keep an eye out for the accolades when you're planning your trip, we hope they will inspire you to make a visit.
These attractions are of course some of the hundreds of wonderful attractions on offer in England, which our research shows are growing in popularity with visits up by 5% in 2013. Given the excellent work attractions are doing to improve their offer it's no surprise. And In addition to providing quality visitor experiences and enticing visitors from far and wide, they also make a tremendous contribution to the visitor economy, with enormous potential for future growth.
It's clear from our research that investment into the sector is key. The benefits are evident in the results for attractions continuously investing in both marketing and digital platforms. This strong drive towards digital is an encouraging sign that attractions are adapting and appealing to current demands in a digital age.
One thing is for certain; a visit to one of England's attractions will be an entertaining and enriching way to spend your #GREATdayout this half term.
For more suggestions on what to do this half term visit www.visitengland.com.