Kate Crowther, from the Imperial War Museum highlights all of the wonderful activities still on offer for families to visit this half term and why you should use it as an opportunity to talk to children about the First World War.
Across Imperial War Museums this October Half Term, families have taken part in a variety of activities and events, centred on the centenary of the First World War, and there is still a chance to take part across all our branches.
Join us at IWM London for the free activity A Poppy Field, taking place until 2 Nov. 'Grow' a poppy from paper and wire to plant in our poppy field display, a poignant way to remember those who have fought in conflicts from the First World War to the present day.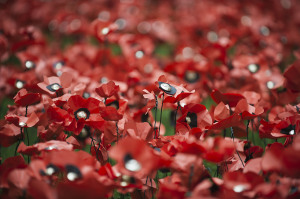 If your kids are inspired to learn more about the First World War, IWM London's new, free and permanent First World War Galleries feature a series of special family captions accessible for younger visitors, telling the stories of Alfie Knight a nine-year old boy who wanted to join Kitchener's army, and Tirpitz the pig who became the mascot of the cruiser HMS Glasgow among others.
At IWM Duxford, find out how war took to the skies during the First World War in a series of engaging and creative activities taking place throughout Half Term.
Attend a lively talk and hear from a First World War pilot character about the development of aircraft during the war, and the conditions pilots and ground crews faced day to day. Once you've learnt about life as a pilot, try your hand at building a large-scale aircraft model in our special lunchtime craft sessions, become an air ace at one of our dressing-up stations or get crafty and make a remembrance poppy.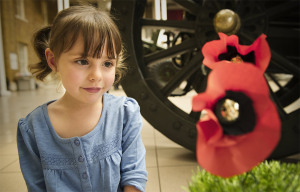 If you're visiting IWM North over Half Term, why not visit our Open Studio, with object handling and storytelling sessions. Turn artist and create your own sculpture inspired by work in IWM's collections in Open Studio: Mini sculptures. What's more, on 31 October, artist Jai Chuhan will set up her studio at IWM North for a special takeover, exploring genuine artefacts from the museum's collection and exploring the secrets of unlocking creative expression.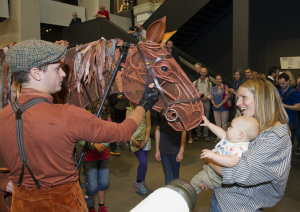 Last but not least, come aboard HMS Belfast over Half Term and try your hand at Cracking Codes. Intercept messages, map hazards on our sea chart and even make up your own secret code, and learn about D-Day and Arctic Convoy missions too!