Good news sometimes comes in unlikely packages.  Yesterday (Thursday 27 November) the DCMS published something called 'Charitable Giving Indicators 2013/14 – Statistical Release'.  Not, perhaps, a title to make the pulse race but, for all that, it contains some rather sensational news: charitable donations to our cultural institutions at an all-time high.  Let me explain.
Museums and Galleries
Every year we publish figures showing the total amount of charitable giving to DCMS funded cultural institutions.  It includes all our museums and galleries and the sponsored bodies like English Heritage that are part of the DCMS family.  And the money itself is what private individuals, companies and organisations have donated across the year and which, when added to the grant-in-aid that each institution receives from the Government, and their commercial income from sales in the gift shops, corporate events and so on, makes up their total income.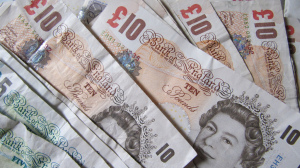 The figure in each case includes the value of donated goods, by the way, and this can put a crinkle in the figures because donated objects, welcome though they are of course, do not come along in a regular way that can be planned for.  That notwithstanding, however, when there's pressure on the government grant as there is, of course, these days; then the value of what's donated, whether in cash or kind, is very important indeed.
Whopping Rise in Income
So here's the good news.  Brilliant news, in fact.  Last year saw this income rise by a whopping 37 per cent, from £348 million the year before to £476 million in 2013/14.  This in turn means that on average last year, for every pound that the Government gave in subsidy; the institutions themselves generated around 49 pence in fundraising and contributed income.
If you strip out the donated objects which, as I said a moment ago, do not come along as a steady and predictable stream and can produce blips, the figures are even better.  In 2012/13 the total was £293 million, and this went up by 55 per cent to £455 million last year.
The Money's Out There
But that's enough of figures and statistics.  There must be a catch, surely?  Well, the answer to that is that last year's amazing figures are partly accounted for by some really impressive fund raising campaigns undertaken by a small number of individual institutions: the British Museum, the Imperial War Museum, the National Maritime Museum and Tate springing foremost to mind.
So we won't necessarily see another huge leap in donations next year, but the trend across all our funded cultural bodies is a steady increase, and it supports what I've been saying about all this for a very long time.  The money's out there, cultural organisations just have to get better at asking for it.