Following the Caravan Club Awards, Nick Lomas,  Director General of The Caravan Club, shares his views on the thriving industry.
The Caravan Club represents around one million touring caravan, motorhome and trailer tent owners, who between them contribute well over £1.5 billion a year to local economies and in VAT and motoring-related taxes to the Exchequer when touring. Caravan sites bring visitors to an area where they spend money on shopping and eating, visiting attractions and attending festivals and events right across the UK.
We were very honoured to welcome the Secretary of State to The Caravan Club's reception in the House of Commons yesterday to present our annual awards for us. It was a real pleasure to meet him and we are very grateful to him for taking the time from his very busy schedule to join us. The audience of around 100 people was made up of representatives from the tourism sector and the caravanning industry along with Members of Parliament and members of The Caravan Club and its staff.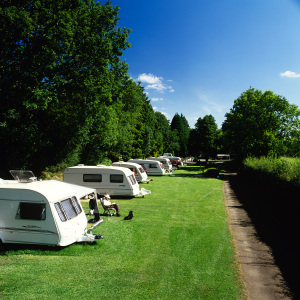 The Club has a choice of sites which is second to none, in locations from city centre to the heart of the countryside, coast to mountain, National Park to National Exhibition Centre, and farmer's field to full facility site with swimming pool – and caters for a wide range of members and their interests, who are all united by a love of the great outdoors.
We invest around £10 million a year on these sites – ensuring top notch facilities and acquiring new site developments when the opportunity presents itself. Wherever possible we employ local contractors for site developments and maintenance, so it's not only the shops and pubs that benefit from the presence of a Caravan Club site in their local patch.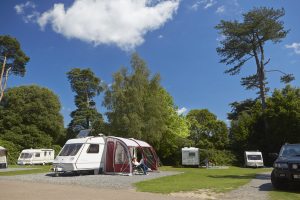 Latest statistics from VisitEngland show that domestic tourism remains buoyant, with certain holiday types, such as city breaks, booming, and a number of short breaks often replacing the traditional two-week holiday. We are very fortunate in that the touring caravan sector thrives on its ability to accommodate different needs, with an overriding focus on providing great holidays and memorable experiences for our members.
To find out more about The Caravan Club visit the website here.