Olympic Cycling Champion and Team GB rider Ed Clancy shares his excitement about the inaugural Tour de Yorkshire route announced today.
The Tour de France coming to this country in 2014 was incredible and I still can't quite believe the sheer number of fans that turned out on the roadside to watch the world's biggest bike race take place in Yorkshire.
The Grand Depart went through many of the towns and villages where I started out riding my bike as a young lad and while I always knew cycling was popular in this part of the world, to see millions of people cheering on the riders blew me away and was easily one of the best things I've ever seen.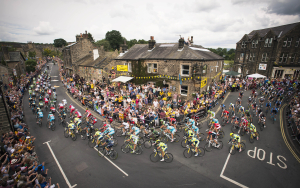 It is therefore hugely exciting to see the confirmed details for the first ever Tour de Yorkshire coming up in May. It is clear that cycling has been on the up for a few years now and I'm sure the three-day event will once again highlight everything that is great about Yorkshire as well as provide a tough test for the world's best riders. The route includes some of the region's best tourist attractions, visiting the historic city of York, the Yorkshire Sculpture Park, the home of the Bronte sisters in Haworth and the location for the Last of the Summer Wine in my hometown of Holmfirth!
Road to Rio
I obviously wish I could be riding, but unfortunately the race just doesn't support my training commitments for Rio 2016 so I will once again be an excited spectator from the roadside.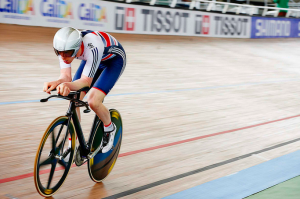 Every time I go out training, though, I can't help but notice that so many people are riding bikes these days and I think that having major events like this gives the sport a real platform to showcase itself to growing audiences. Having major international events can only inspire greater participation and I'm sure the roads will continue to be flooded with keen cyclists eager to test themselves on the same roads as the world's best professionals.
The route takes in some of the toughest climbs of the Yorkshire Dales and the North Yorkshire Moors so it will be a real test and the riders will soon know they are in a race. The spectacular terrain should make for some great racing though, and I can't wait for things to get underway on 1 May!