Earlier this week I had the chance to go to a place in London that I hadn't visited before; a place with a reputation for being something of a national treasure but, at the same time, one that I suspect very few people would recognise from a photograph.
A brilliant institution
The place – Battersea Dogs and Cats Home – has been providing a safe home for lost or unwanted cats and dogs for more than a hundred years. It aims never to turn away a cat or dog in need of help and, if it can't reunite lost animals with their owners, it finds new homes for them. In short, it's a brilliant institution that embodies one of the many things – care and support for animals – we in Britain are renowned for.
So it was good to pop along there to announce that I had decided to 'list' one of its buildings, the Whittington Lodge, which was for many decades a cattery within the Home. Created by the remarkable architect Clough Williams-Ellis, who also designed Portmeirion in North Wales, it's used these days for offices, but it's a striking structure in itself and that, together with its four-legged associations, make it a perfect candidate for listing.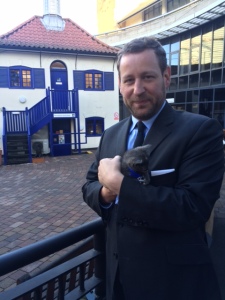 Cutting edge technology
There will be some people, I suppose, who look askance at the whole business of preserving the past. How does it sit within the portfolio of a minister who is also charged with promoting the digital economy and the creative industries, which almost by definition, are firmly focused on using the newest, cutting edge technologies?
The answer, of course, is that in a free and open society there is – and should be – plenty of room for both. It's generally dictatorships that are uneasy about the past and its reminders. And, sadly, there is no shortage of grim examples of priceless artefacts that have been destroyed by fanatics who disapproved of what they represented. The Buddhas of Bamiyan are but one – very depressing – example.
These things matter
So we try to protect and preserve the best of our past, whether it's a fine painting, a magnificent statue, a first edition or . . . a historic cattery. And we do so because these things matter. They are a tangible link with our past and an inspiration for the future.
But some things are less tangible. Sounds, for example. Ever since it first became possible to record speech and music, people have been doing so and using ever more sophisticated apparatus to do it: wax cylinders, reel-to-reel tape recorders, 8-track cartridges and so on, up until the present digital era.
The British Library
The earliest recordings are the most rare, of course. And you may be surprised to learn that the British Library in St Pancras has a wonderful collection – more than 6.5 million recordings, in fact. There are the voices of famous people from history, oral history archives, samples of long-forgotten British accents and dialects and even recordings of bird and animal calls, some coming from species now extinct. Better yet, 60,000 of them are available for anyone to enjoy, simply by visiting their website.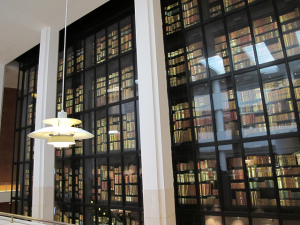 So three cheers for the British Library, which incidentally saw ten per cent more visitors last year despite the seemingly unstoppable tide of screen-based reading and research sources. But those cheers have to come with a health warning, because the sound archive is a horribly fragile thing, and the earliest recordings are in grave danger of deterioration to the point where they become impossible to listen to. And that's before we get to the related problem of ensuring there is something in existence capable of actually playing them.
Fund-raising campaign
So something needs to be done. But with so much pressure on public spending, it's highly unlikely that that is where the solution will be found. The Library reckons it'll cost around £18 million to digitise the most vulnerable items before it's too late, and yet more to build the facilities needed to do the same for the remaining two thirds of the collection. A fund-raising campaign has been launched.
I wish them well. As someone commented on a US website that was reporting the story: Put up the money and do it, guys! Think of how cool it'll be for history students 300 years from now.
I couldn't agree more.