As details of the Tour de Yorkshire route are revealed, British Cycling president Bob Howden looks at the benefits the race will bring to cycling and Yorkshire tourism.
This time 12 months ago planning was in full swing as Yorkshire prepared to welcome the greatest bike race in the world to the region for The Grand Depart. I can remember how excited I felt about cycling's flagship race visiting my home county and it certainly exceeded all expectations.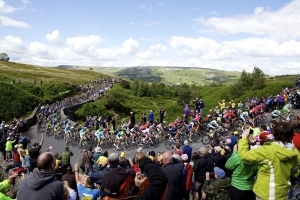 The race has left an incredible legacy with British Cycling supporting 240 competitive cycling events in the area while six Sky Ride events in the region engaged over 35,000 people during 2014. The boost to the local economy has also been significant and will continue to be so with a report by Leeds City Council and Welcome to Yorkshire estimating that The Grand Depart has so far contributed more than £100 million to the local economy.
This is why it's such great news that we have the inaugural Tour de Yorkshire in 2015. The three stage race will see some of the greatest bike riders in the world return to these shores and experience the very best of what Yorkshire has to offer. On day one; from its coastal start in Bridlington the route will take in the beautiful North York Moors and Heartbeat country as it heads via Whitby and Robin Hood's Bay towards a finish along Scarborough's Marine Drive. Day two is perhaps the opportunity for the sprinters with a start in Selby and a run through Beverley and the Wolds before a circuit finish in the historic city of York. The final stage starts in my home town of Wakefield and will revisit some of last year's stages mostly in reverse but will include the same cobbled climb of Haworth that proved to be the money shot photo opportunity of the Tour de France, before it then heads to a finish in Leeds.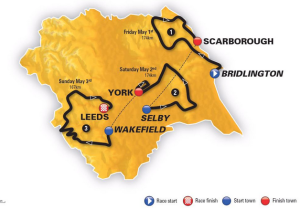 It's also fantastic to see that there'll be a women's circuit race included as part of the event. Ahead of the Women's Tour in June it is great to have another flagship women's race in this country, particularly with high profile British riders like Dani King, Laura Trott, Joanna Rowsell and Lucy Garner spending increasing amounts of time racing on the roads.
British Cycling is leading the way in trying to get more women riding bikes. Our vision of getting one million more women on bikes by 2020 is well on track and events like this can only serve as inspiration for anyone considering taking up the sport.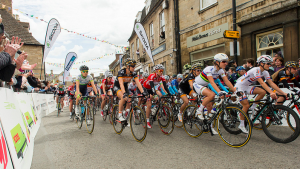 I'm thoroughly looking forward to watching some exciting racing on my doorstep and seeing once again thousands of spectators lining the streets taking in the action. An international event such as this also offers many opportunities to get involved as a volunteer, for that enhanced experience; more information can be found on the letour Yorkshire website.