Museums at Night, the UK's after-hours festival of arts, culture and heritage, kicked off last night and will run until Saturday 16 May. 471 museums, galleries, libraries, archives and heritage sites are taking part by throwing their doors open after hours, and offering an incredible range of exciting events.
Designed to encourage new audiences into museums and galleries, the festival has grown phenomenally over the last 7 years: in 2014 there were 180,000 visits made to events across the country.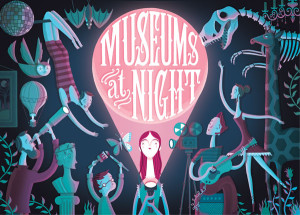 2015 highlights
Highlights this year include family sleepovers at Firepower in London; the Novium in Chichester; the Powell-Cotton Museum in Birchington, Kent; and Portsmouth Historic Dockyard.
From crafting with glowing LEDs at Gallery Oldham to a murder mystery at the Observatory Science Centre, from stargazing amid the atmospheric ruins of Tintern Abbey to time-travelling at the Robert Burns Birthplace, there really is something for everyone to enjoy!
City clusters
Tonight, an Art Bus will link up 7 Birmingham galleries, and Manchester After Hours will bring the city's cultural venues to life with music. On Friday, museums in Cambridge are coming together with an exciting programme of events visitors can travel between, while Liverpool's legendary Light Night culture crawl is unmissable. Meanwhile, the Newcastle Gateshead Late Shows are now running across Friday and Saturday!
There are also rural clusters of events connecting smaller local museums and heritage sites, such as North Norfolk Stories and the Festival of Wonders in Pennine Lancashire.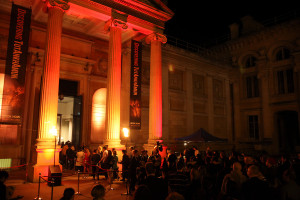 We'll be back!
New for 2015, a second two-day Museums at Night festival will also take place from 30-31 October, coinciding with Halloween – expect spooky stories from the past and lots of chances to dress up!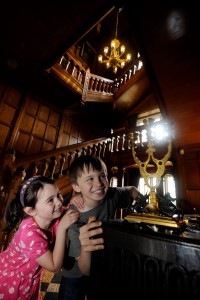 Take part in the #MatN2015 photo comp
This year, the festival coordinators, non-profit online cultural publishers Culture24, are running a photo competition with a prize of £40 of chocolate for the best picture from a Museums at Night event.  To enter, either email photos to rosie@culture24.org.uk, or share them on Twitter or Instagram with the hashtag #MatN2015. Find out more.
Follow the action and plan you weekend