Marking Heritage Lottery Fund's research released today into the impact of its biggest projects over the last 20 years,  its Head of Research and Evaluation Gareth Maeer  looks back at how the heritage landscape has evolved in the past two decades.
Thanks to National Lottery players, HLF has been able to make awards of more than £5m to 173 projects since 1994, and a first 100 of these are now complete. In many cases they were finished 10 or more years ago so we have a good idea of their long term impact.
BOP Consulting carried out the research for us across 2013 and 2014. They interviewed the leaders of the organisations concerned, collected standard data by survey and looked at organisations' own evaluation data.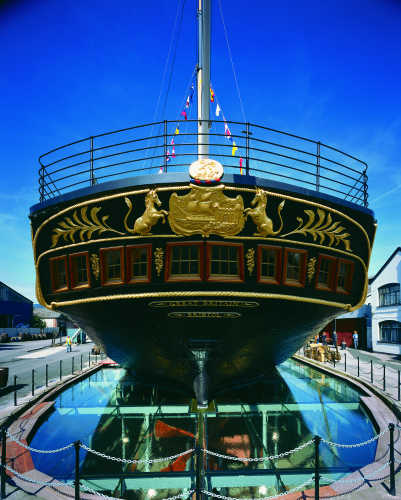 The picture we get from this research is of a heritage sector that has changed with the times. In the early pre-millennium years – and half our set of 100 were funded between 1995 and 2000 – the emphasis was overwhelmingly about repair and renewal. These were often projects that opened up areas of heritage that had not had major funding; industrial, maritime and transport heritage, science and technology, and social and cultural history all benefitted from major HLF funding. There were big acquisitions too – paintings, archives, buildings and one entire landscape were purchased.
These projects often did achieve much more than repair and the creation of better visitor facilities. In many cases they were transformational for the organisation as a whole and certainly the experience for visitors was hugely enhanced. Across all 100 projects, visitor numbers went from a total of 41m pa to 94m pa – an increase of 130%.
Long-term value
Our research also shows that urgency to mend the roof and put in a better café soon evolved into a much more deliberate desire to use the scale of a large HLF project to help achieve long-term ambitions. This is the key message – organisational change has become the motivating force for major projects. A capital project is no longer a goal in itself. It needs to fit within a wider framework and support bigger organisational aims. We have (largely, if not completely), moved on from 'fixing the roof' and now we're more likely to help an institution refocus for the future.
This year HLF gave support to 8 grants requesting £98m.There is no lack of ambition and we feel that projects over £5m are still needed. There is still great ambition and we are convinced that projects over £5m are still needed. But the competition at this level is stiff and the research has bolstered our belief that we must always be looking to support organisations with the will to transform not just what they have, but what they offer.
Further information