With Heritage Open Days set to offer a fantastic range of events for 2015, Media Manager Annabelle Thorpe reflects on this year's launch and what we can look forward to this September.
We're still basking in the glow of a fantastic launch party for our 21st year, which took place at RIBA headquarters in Central London two nights ago.  Culture Secretary John Whittingdale and Dame Helen Ghosh, Director General of the National Trust, were in attendance, along with representatives from our new funder, Players of People's Postcode Lottery, new partner, RIBA and some of those who organise our events. Both Dame Helen and the Culture Secretary spoke about the importance of heritage and, specifically, the role of individuals in maintaining and treasuring the smaller, lesser-known historic sites that dot the country.
Heritage Open Days, which is the largest heritage festival in the country, is dedicated to history on a small scale, encouraging people to discover historic sites on their doorstep.  An army of local organisers open up buildings that are not normally accessible to the public, or reveal hidden sides of more familiar buildings – museum archives, backstage areas at cinemas and theatres – enabling communities to become involved with, and take ownership of, their own histories.
Last year we welcomed a record-breaking three million visitors to over 4,500 events, and we're hoping to top that in 2015.  Every year brings new highlights; this September you can listen to Virginia McKenna read from Jane Austen's 'Emma' in one the Surrey locations where the book was set, discover the secret lives of code-breakers at Bletchley Park or take a peek at re-created First World War Huts in Suffolk, that will form part of a new museum to open in 2016.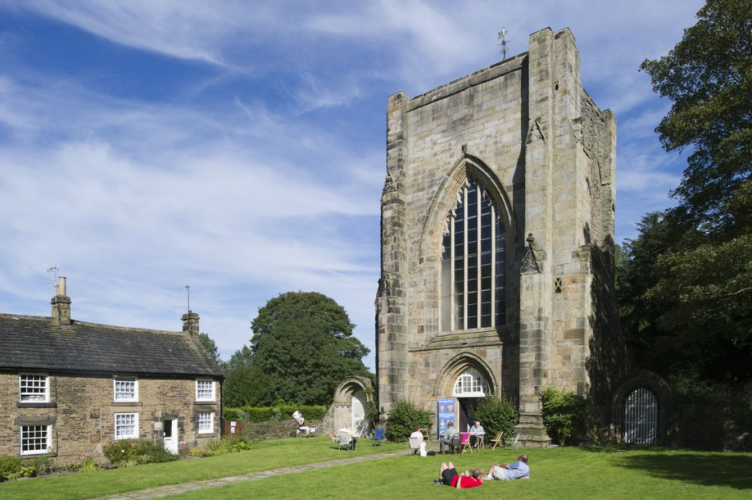 It's an incredibly exciting time for Heritage Open Days, as we move forward as part of the National Trust, but we only go from strength to strength because of the passion, time and energy put into individual events by our wonderful organisers.  Local heritage couldn't be in better hands. Go explore and find out what's on offer near you!
Beauchief Abbey, Sheffield image © Alun Bull