The Snowdonia Society's 50th anniversary event, the 2017 MAD (Make a Difference) Weekend, in September saw more than 80 people take part in two days of intensive conservation activities  across Snowdonia National Park, with overnight camping and live folk music on the Craflwyn Estate.
Volunteers came in all shapes and sizes, and included pupils from a local primary school, staff members from local businesses, students from Bangor University and even a team of mountaineers from the London-based Rockhoppers Club!
Role of volunteers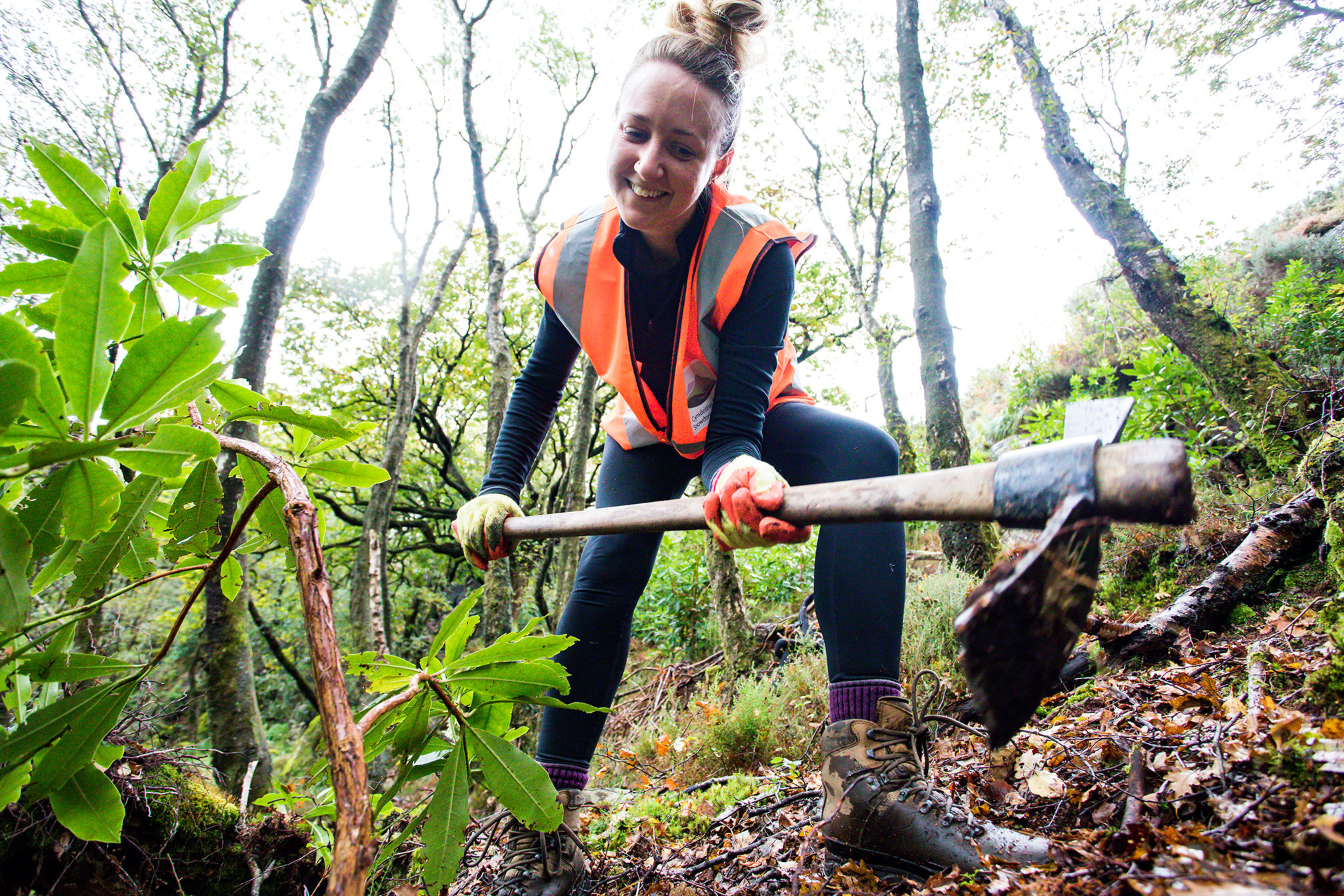 Organised as part of the Snowdonia Society's 50th anniversary celebrations, the event showed the willingness of different groups of people to get together to look after and celebrate Snowdonia, as well as the huge role that volunteering plays in protecting and managing the National Park.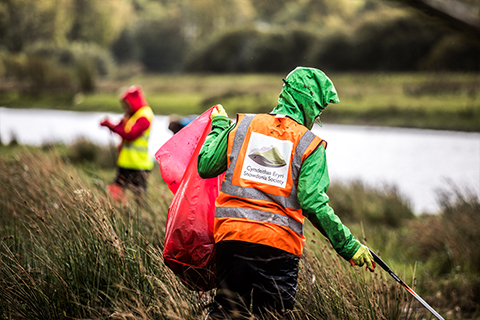 The MAD Weekend highlighted the importance of working in partnership in conservation, with staff from the National Trust, Woodland Trust, North Wales Wildlife Trust, Keep Wales Tidy and the Outdoor Partnership leading volunteer tasks over the two days.
Cleaning up rivers and clearing footpaths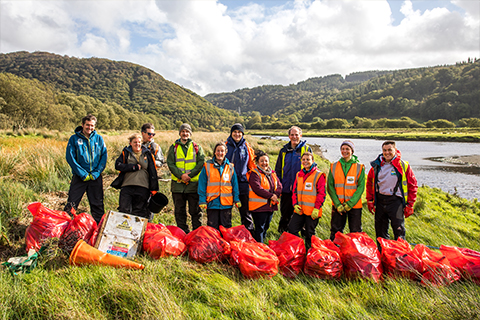 One of the tasks we undertook was a river clean up on the Dwyryd near Penrhyndeudraeth. Postgraduate student Marian Pye took helped collect 14 bin bags of rubbish. She said:
"I can't believe the amount of rubbish we found today: not just the bin bags of plastic but also the seven car tyres and even a tractor tyre than we hauled out of the river". She added: "It's sad to find so much litter in such a beautiful place, but also incredible what a group of people can achieve so much in just a few hours."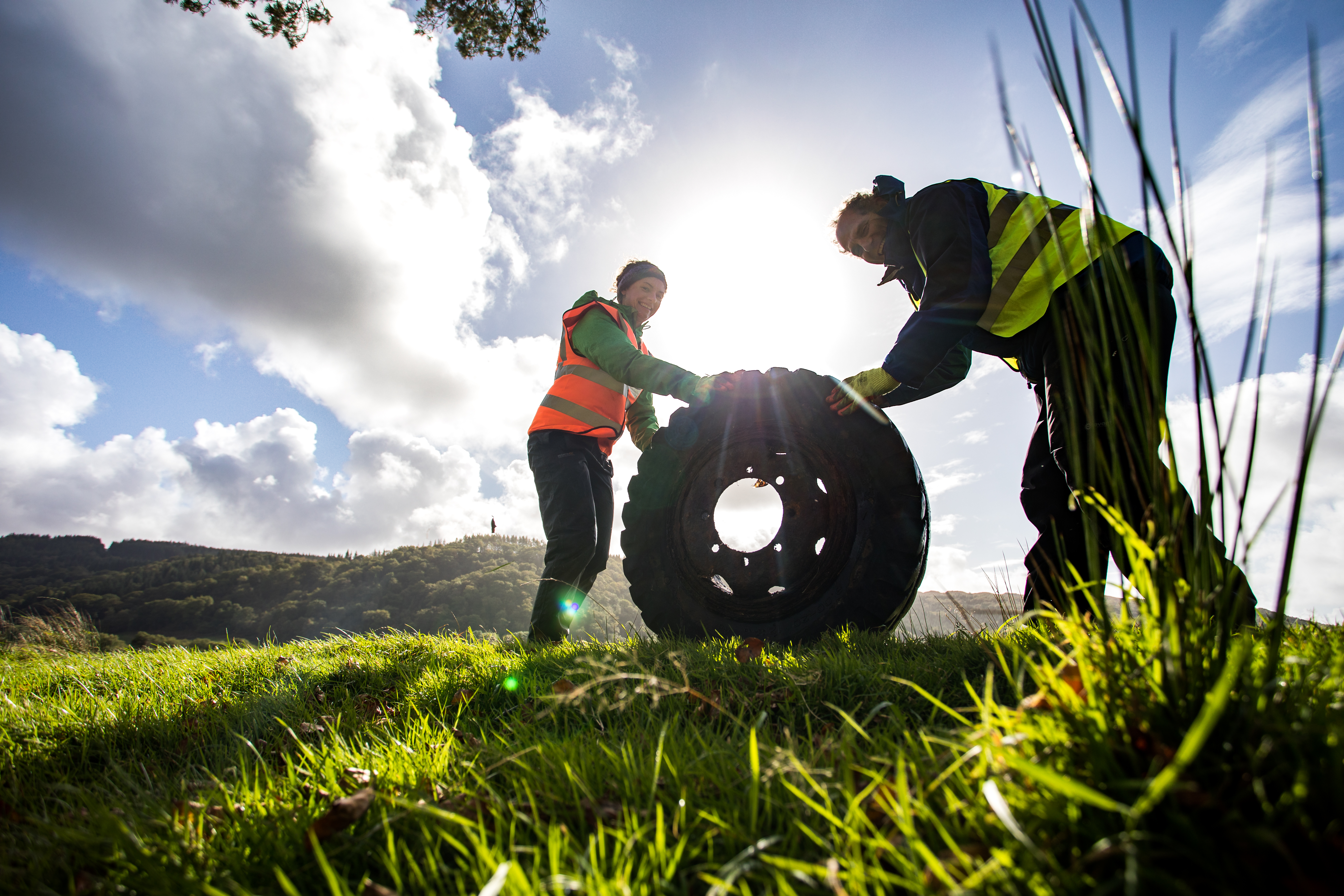 Other tasks included rhododendron clearance on the Craflwyn Estate, habitat management for wildlife in the woods near Betws y Coed, footpath maintenance near Beddgelert and a litter pick in one of Snowdon's remotest valleys, Cwm Hetiau.
Hats off!
Rob Collister, experienced alpinist who led the litter pick to Cwm Hetiau said:
"Cwm Hetiau is Welsh for Valley of Hats, so named in the late 19th century due to the number of hats that would collect having been whipped off peoples' heads by the wind. Our team found some 15 hats, and although not antiques, they are a striking reminder that rubbish and litter in the mountains is still an issue over 100 years later."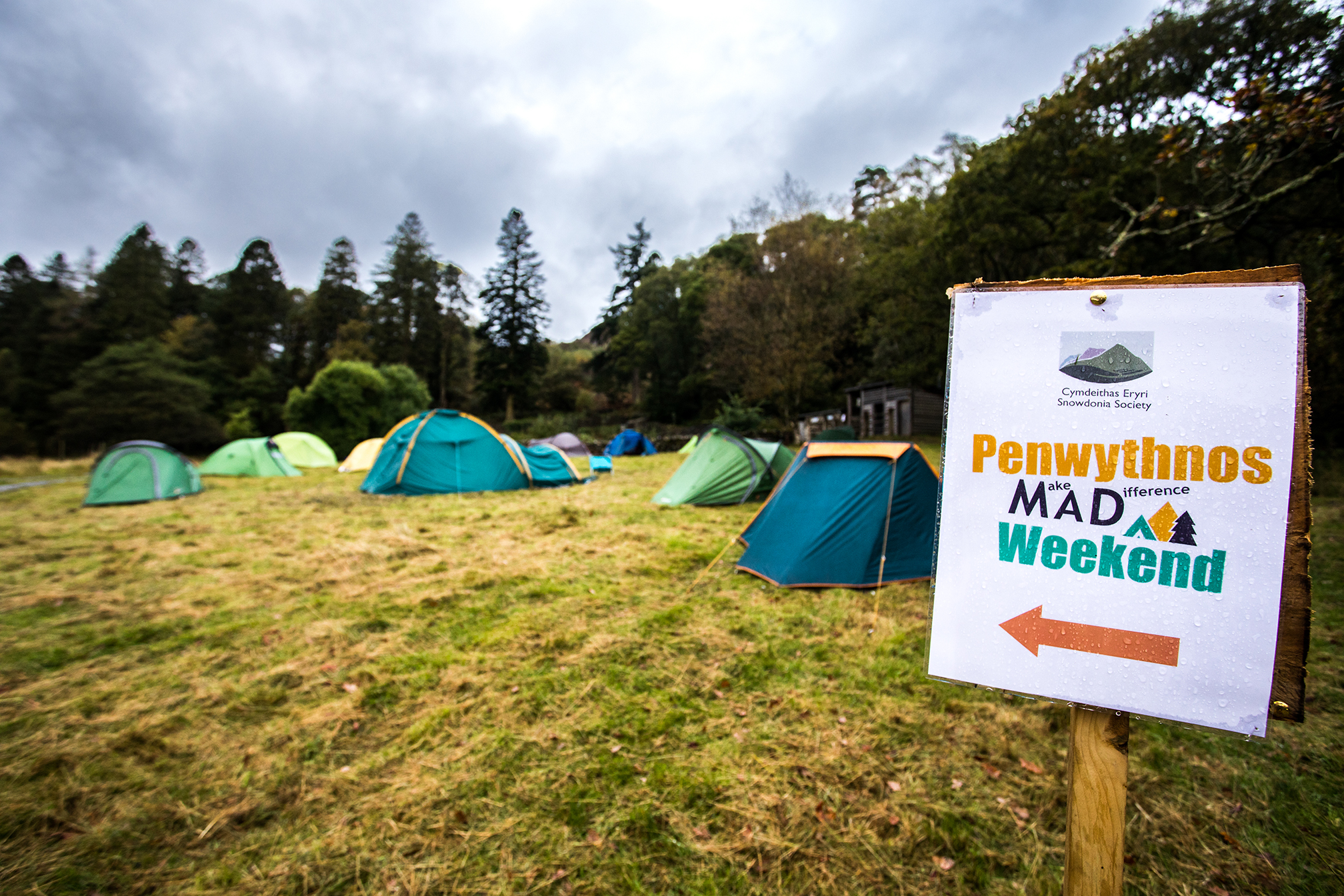 Although the MAD Weekend was part of the Snowdonia Society's special anniversary programme for 2017, there is talk repeating of the event in 2018 so watch this space!
For more information or to take part in the 2018 MAD Weekend, please get in touch claire@snowdonia-society.org.uk and check us out online:
Snowdonia Society website: http://snowdonia-society.org.uk/
Facebook
Instagram
Twitter 
YouTube

Support #LocalCharitiesDay now