Art therapy forms the backdrop of this inspirational charity based in Hampshire.  Established in 2014 by Sculptor Annie Jeffery, hArt was born from a passion to nurture and encourage creativity within children and adults to help prevent and alleviate physical, mental and social problems.
Art as therapy
It is well known that many famous artists have used their work as lifelong therapy. Vincent van Gogh's life for example was deeply affected by mental illness, suffering from long bouts of depression culminating in what we know today as bipolar disorder. His artwork offered him a coping strategy, although it also often depicted his deep emotional pain.  Louise Bourgeois known as the founder of confessional art, used the trauma of having a philandering father to create abstract sculptures to explore her parental issues and her smaller works give a raw, emotional insight into her trauma.  More locally the work of British artist Tracey Emin uses her life experiences, from her rape at the age of 13, to her long periods of depression, many of her works are controversial and highly confrontational but clearly an illustration of her painful journey.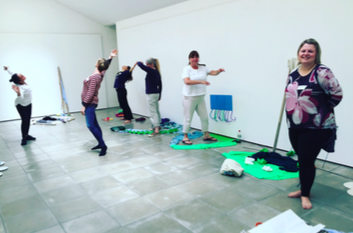 Art is often a great catharsis, allowing people to explore their pain and begin to heal.hArt encourages everyone to take inspiration from these great artists and through a series of creative workshops and a range of professionally structured activities helps to instil self-confidence, self-control and to relieve depression and anger and allow self-expression to shine through,
Getting creative, gaining confidence
During 2017 hArt ran a children's art therapy programme, funded by Children in Need and Safer Dorset. The programme ran for twelve weeks during the summer term taking place after school and was for children affected by domestic violence.  It was held in Bournemouth with two art therapists and a family support worker. The aims were to give children, aged five to seven years, ways to self-express, gain confidence and improve interaction with their peers. The feedback was extremely positive with parents and teachers involved all reporting much-improved levels of self-esteem, communication and self-expression.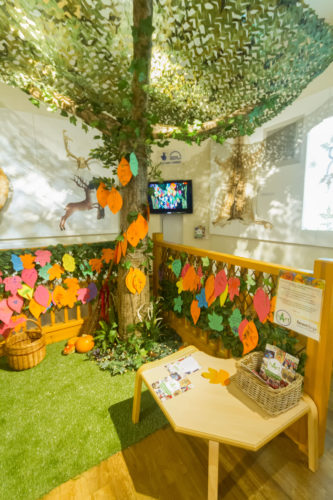 Wellbeing Wednesdays
hArt also offers an adults Wellbeing Wednesday "Drop-In Group" in Lymington.  This session is relaxed and enjoyable, time is spent working with materials bought along by participants or provided by the charity. Adult of all abilities are encouraged to attend. This is a safe place to express yourself under the guidance of qualified professionals for self-care health and wellbeing
Get involved
The WAX (Women's Art Exchange) programme also started this September, a creative workshop for women to celebrate diversity, and to support one another, especially those who have come to this country from other parts of the world. Creativity crosses boundaries of language, colour and beliefs and should be celebrated. The sessions take place in Bournemouth, in a quiet location, and offers complete privacy.
This is just a selection of the diverse activities available from this passionate local charity, please do not hesitate to contact www.hart.works. to find out more, they would love you to come along and pick up a brush or a pen, you never know what you might create.

Support #LocalCharitiesDay now