At CXK, we deliver a range of programmes to enhance young peoples' skills, designed to help 16-25 year olds and particularly those who are vulnerable and not in education, employment or training (NEET). The aim if for participants to develop the vocational skills and confidence they need to progress into meaningful and sustained education or employment.
In the past year alone, over 300 of Kent's young people have benefitted from our vocational programmes, with 87% having gone on to achieve immediate positive outcomes, such as employment, training or further education.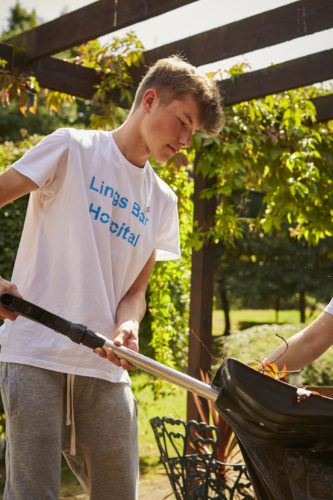 Prince's Trust programme
Our Prince's Trust Team programme, for example, is a 12 week personal development programme designed to help improve the confidence, motivation and work-related skills of vulnerable 16-25 year olds who are NEET. Over the first few weeks of the course, the young people spent a week at a residential activity centre undertaking team-building activities, and learning problem-solving techniques that are vital for gaining employment.
They then put the skills they have learned into practice during a community project, before going on to complete a two-week work experience placement in their field of interest. In addition, they benefit from a mentor, and skills building workshops such as CV writing and interview preparation, to get them 'work ready', ensuring that their confidence is sky-high when taking their next steps.  
Elevate programme
Our Elevate programme, specifically designed for 16-19 year olds who do not hold both Maths and English at GCSE level 4 or above, also focuses heavily on the building of vocational skills and confidence, with participants benefitting from 9 weeks' worth of part-time work placements in their a field of interest, as well as building Functional Skills qualifications at the right level for them.
Jack Benham, 22 from Canterbury, is just one of the many young people for whom CXK's programmes have led to positive outcomes:
"When I started CXK's Prince's Trust Team Programme at 18, I was struggling to find a direction. I just didn't know what I wanted to do with my life. A couple of weeks into the programme, I discovered that I had a passion for cooking. So, when later in the programme, we sourced work experience opportunities tailored to our area of interest, I chose catering, and spent two weeks working in the kitchen of Canterbury Cathedral Hotel Lodge.
"Straight after the programme, I secured an apprenticeship with Canterbury College, and benefitted from work placements at Burger Brothers in Whitstable and in the kitchen at Simon Langton Girls School. On finishing my apprenticeship, I went on to work at Whitstable restaurant, The Oxford, before moving on to take a position working in the kitchen at The Sanctuary Group's Canterbury care home.

"Now, at 23, I am currently the company's youngest head chef in the country, and manage a team of five.

"The Prince's Trust Team Programme was a really important first step for me in identifying what I wanted to do in my career, and helping me to build valuable and relevant experience and confidence to move on in that field."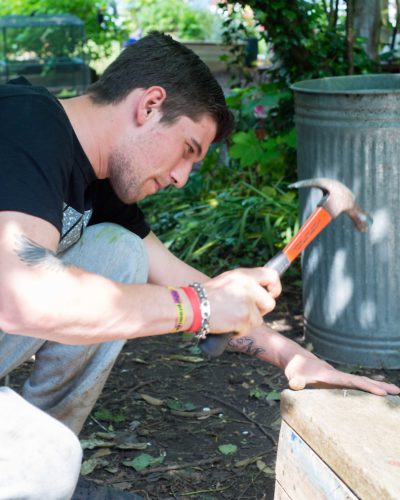 Positive outcomes
Employment, education and training are just some of the outcomes. For many of our young people, our programmes are transformative; providing a sense of purpose and direction, helping them to build confidence, self-worth and social skills.
The grandparent of one beneficiary recently commented:
"Lewis has matured in the time he has been coming to CXK. His attitude and confidence has seen a remarkable change from the day he was unable to walk into college due to his insecurity and fears. I went today, at his request to see him on his work placement at the YMCA charity shop. Lewis called me into the shop greeted me with a hug in front of fellow staff members and people shopping. To say my heart was full of pride would be an understatement.

"The work of you and staff at CXK has been astounding given the transformation in Lewis. My heartfelt thanks to all concerned in giving Lewis confidence in his own self and easing his fears."
CXK is proud to deliver a range of training and development programmes designed to help improve the confidence, motivation and work-related skills of 16-25 year olds. For further information, visit www.cxk.org

Support #LocalCharitiesDay now