NCS The Challenge offers an action-packed programme for young people to try new things, gain new skills and challenge themselves. Hear from Jennifer, Amy and Tom who took part in the programme this Summer, sharing what they learnt from getting involved in their local charities.
Jennifer
On NCS we volunteered in a Sense charity shop in our local area in order to help our local charity, which helps disadvantaged children who are both deaf and blind in communicate with the world. We helped raise awareness and money and supported the shop to sort and price the donations. This was fulfilling as I knew that every item that I helped to put into the store could eventually benefit children in my local area.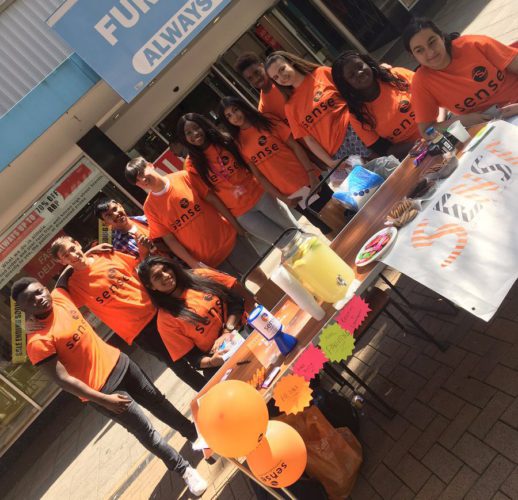 Furthermore, we set up a stool outside of the shop were we engaged with local school children by handing out leaflets and running a game were the children could sponge one of us if they got a question about Sense right. This was a great social action project as it encouraged adults and children to get involved within the project and become more aware of the amazing work that Sense does.
Overall, this social action project really helped to raise awareness within our local community and since doing this project on NCS I have started to volunteer at my local charity shop in order to keep raising funds and awareness for this great local charity.
Amy
While on NCS, my team worked with the charity Good Food Matters, which is based in New Addington. This charity is dedicated to teaching people about healthy living and eating, sustainability and growing your own food. They grow fruit trees and plants on site and even keep bees. Visiting the charity and speaking to Evelyn, who founded Good Food Matters, I realised the importance of eating well, especially for the people who the charity work with, including refugees and disabled people.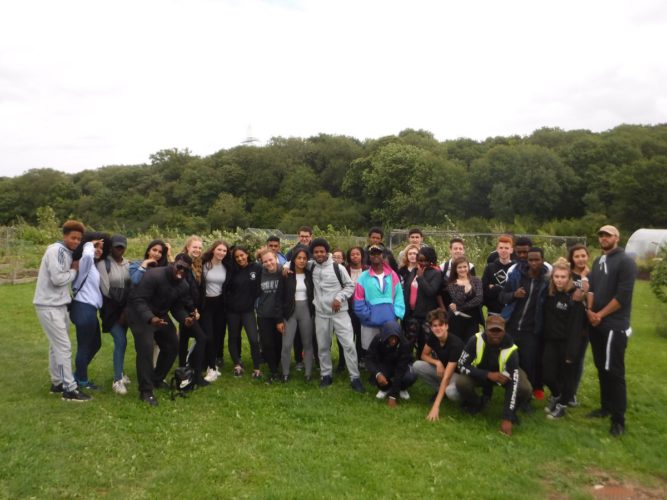 My whole team was inspired by Evelyn's dedication to the charity and the values that it stands for. I helped by weeding the areas around the trees and put leaves around them in order to help improve the soil fertility. For our social action project, we tried to engage young people in the community to learn about healthy eating and nature. We ran activities including animal mask colouring and growing your own seeds, as well as giving out infused water and talked to the children's parents about what we were doing and about Good Food Matters.
We had also done a sponsored walk to raise extra money for the project and for Good Food Matters. It was a really good experience to feel like I could actually have a positive impact on others and make a difference for the charity.
Tom
During the summer of 2017 I took part in the NCS challenge. It was life changing and gave me the opportunity to make a positive difference to my community and to potentially change someone's life for the better. (Something I am continuing with the Regional Youth Board.) This summer I was partnered with Coventry and Warwickshire Mind. This charity personally means a lot to me as I recently lost my dad through suicide so I was happy that I could support a charity to do with mental health.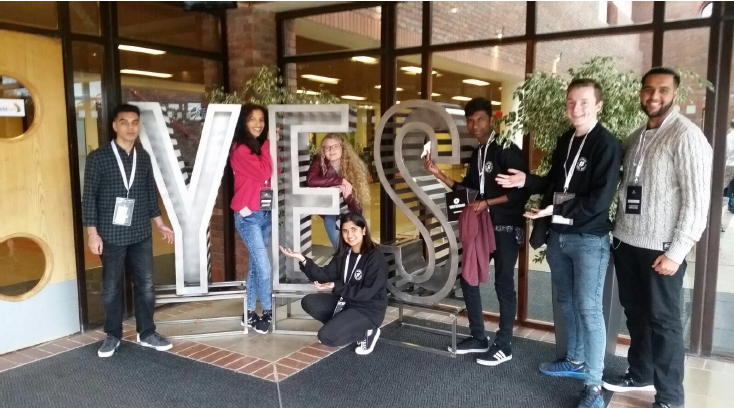 Our social action campaign included taking photographs to promote the fact everyone has mental health, good or bad. Working in partnership with Coventry and Warwickshire Mind made me see the world from a different perspective and realise that everyone has their own individual stories. I created a campaign called #mentalhealthmatters. I created an Instagram Page for people to share their stories and join us, and hope to get people to take selfies showing they are joining the movement. On campaign day we went into Coventry City and got people to sign boards with messages of support. If we come together we can make change. Mental Health Matters so let's break the stigma today.